Mobius: Immersive Cinematic 3D Audio Headphone
Unlock the Full Potential of Gaming Audio with Audeze's Leading-Edge Technology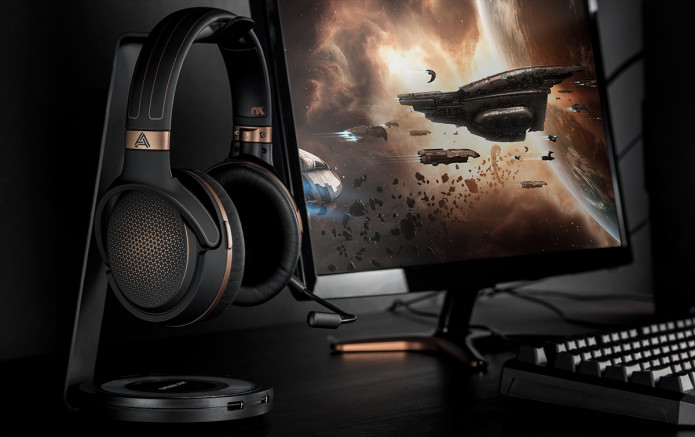 Hear your favorite games, and movies, like never before! Audeze is bringing its award winning-audiophile sound to the gaming world. Mobius features full 3D emulation with support for surround sound modes, and an integrated 3D head-tracking system that works seamlessly with today's most popular content. Coupled with state-of-the-art room emulation technology and anatomy calibration, Mobius is truly optimized for the way your brain processes sound in a manner consistent with real-world listening.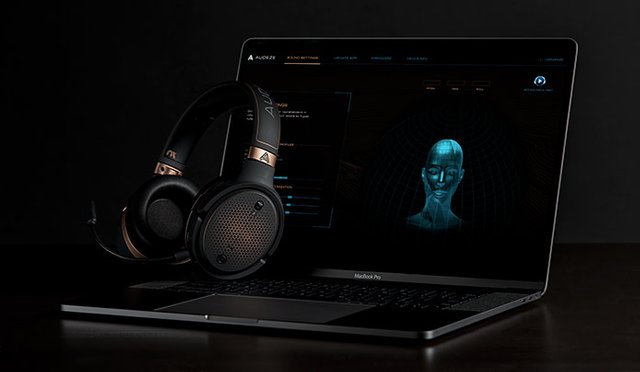 Introducing Audeze Mobius:
It's more than a headphone, it's an experience
At Audeze, we create products that break the mold and change the rules. We strive to create magical experiences for our customers that go beyond just being an ordinary headphone. We have been at the forefront of the planar revolution, honoring the audiophile and exciting the audio pro. Movies, television, and video games are all experiencing an era of unprecedented transformation. Additionally, media consumption is undergoing extraordinary changes.
We wanted to create a headphone that could enhance this new frontier and provide an immersive cinematic experience that echoes the scope and grandeur the gaming and media world has become. Mobius is our take on the ultimate gaming and media headphone.
Mobius is more than a headphone, it is an experience, an opportunity to dynamically interlace your gaming audio in a 3D environment around yourself: to truly live and exist within your media. Whether it's a plane flying overhead or the rustling of brush from an enemy behind, the Mobius breathes life into every experience, taking the game from the screen to an entire room.
Mobius is a Critical Hit!
Don't just take our word for it, hear what others have shared about the incredible Mobius experience:
A good analogy would be comparing Mobius to an audio equivalent of what VR headsets do for the visual component of games. We played some Assassin's Creed Origins and listened to some music and both instances sounded as if I was in the middle of whatever scenario was going on, whether it was a jazz combo playing or some angry man with a sword trying to kill me."
The soundstage of the Mobius headphones exhibited was immensely wide, which is by design, but — and this is the thing that will especially appeal to gamers — it was the precise positioning of each rebound that was most impressive."
With extremely advanced and integrated head tracking to create an uncanny sense of surround realism, the Audeze Mobius is something far greater than just a gaming headset. The Mobius is a highly sophisticated mixed media platform, and it's amazing."
Instead of relying on flashing lights and other gaudy gimmicks, Audeze is entering the headphone space with meaningful innovation. Building on the foundation of its planar magnetic drivers, the company has created a headset that can deliver 3D audio and sound localization that enhance video games as well as music, videos and phone calls."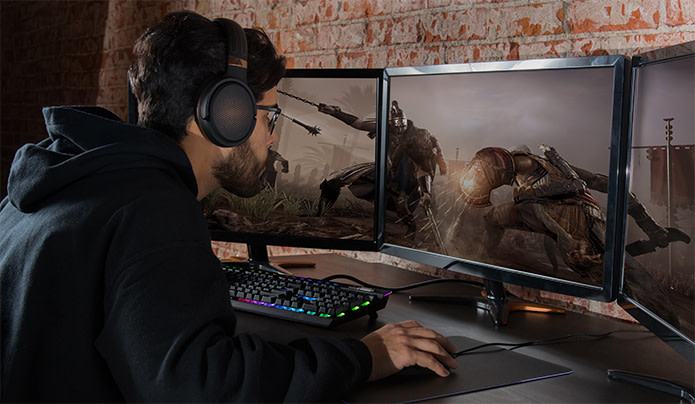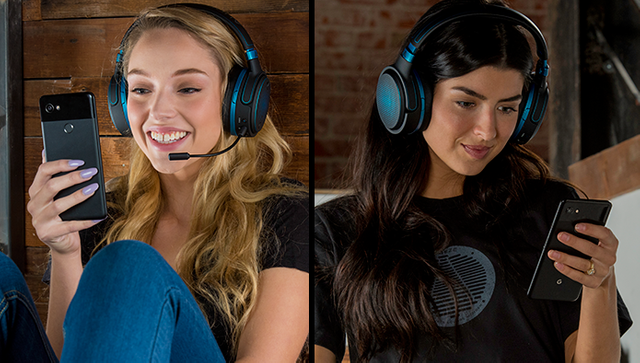 CREATORS EDITION FEATURES
• Plugin based processing
• Waves Nx Virtual Mix Room plugin
• Waves Ambisonics B360 plugin
• Audeze Cipher DSP
• Unity Plugin support for VR audio from Waves
• Realtime monitoring of Ambisonics B-Format
• Pro Tools (HD), Logic Pro, Nuendo, Cubase, REAPER
• Mono / Stereo / 5.0/ 5.1 / 7.1 to Quad
• AmbiX to FuMa
• FuMa to AmbiX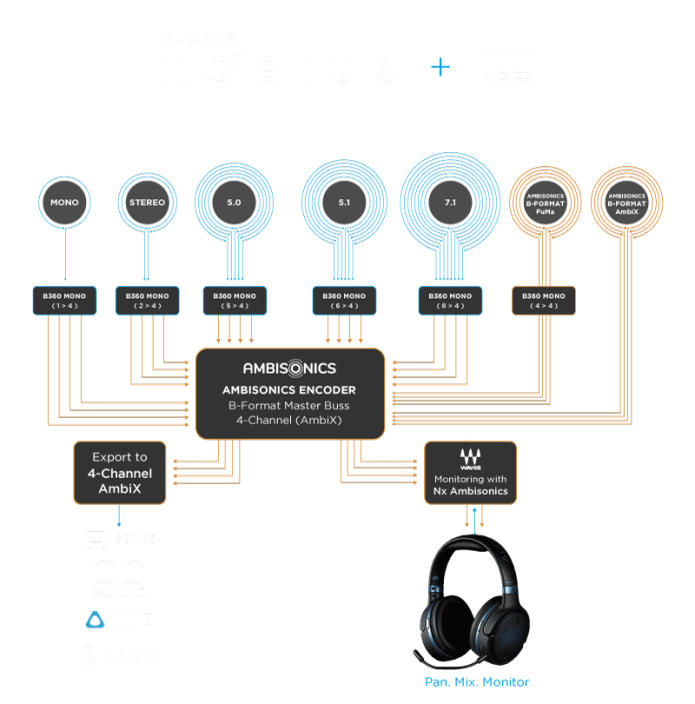 Waves is the world-leading developer of audio DSP technologies and the driving power behind hit records, major motion pictures and popular video games the world over. A recipient of a Technical GRAMMY® Award, Waves is acclaimed by top professional and prosumer users worldwide. More than 400,000 recording studios, mixing and mastering facilities use Waves' portfolio of cutting edge technologies on a daily basis to create top-selling music, movies and games. Waves' professional technologies, 25 years of expertise, and passion for sound are now utilized for all premium audio experiences on consumer electronics devices.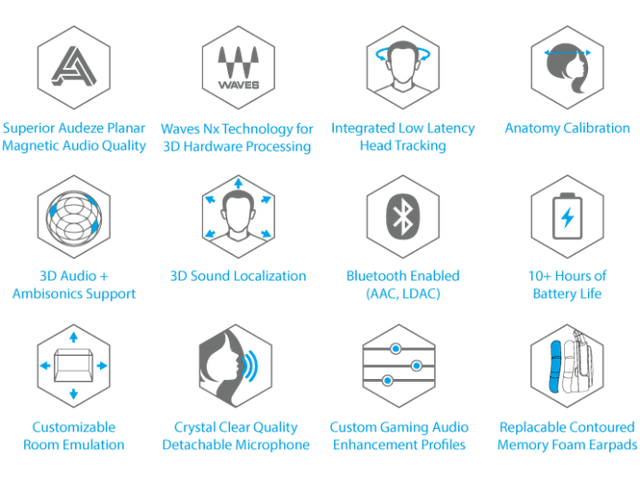 MOBIUS SPECIFICATIONS
Headphone style Over-ear, closed-circumaural
Transducer type 100mm planar transducer
Diaphragm Ultra-thin Uniforce™
Acoustic impedance matching Fazor™ wave guides
DSP Audeze Cipher DSP
Magnet type Neodymium N50
Amplifier Built-in balanced amplifier (output 1W)
Maximum SPL >120 dB
Headphone frequency response 10 Hz to 50 kHz
Total harmonic distortion < 0.1% (1 kHz, 1 mW)
Earpads Contoured memory foam: artificial leather
Microphone Detachable with separate volume control
Battery type Lithium-polymer
Wireless Connection Bluetooth (SBC, AAC, LDAC)
Wired Connection USB-C, USB-A, 3.5mm analog audio
Weight 350g (including battery)