cure insomnia with jasmine root
Insomnia atau sulit tidur umumnya berlangsung lantaran terlampau banyak pikiran atau stres. Yang lebih jelek lagi, kurang tidur yang berkwalitas bisa menyebabkan metabolisme badan terganggu. Jadi janganlah dibiarkan diri anda berlarut-larut dalam situasi itu. Salah satu langkah untuk mengobatinya yaitu dengan memakai ramuan yang terbuat dari bunga melati. Namun bukanlah sisi bunganya yang bakal kita pakai disini, tetapi akarnya.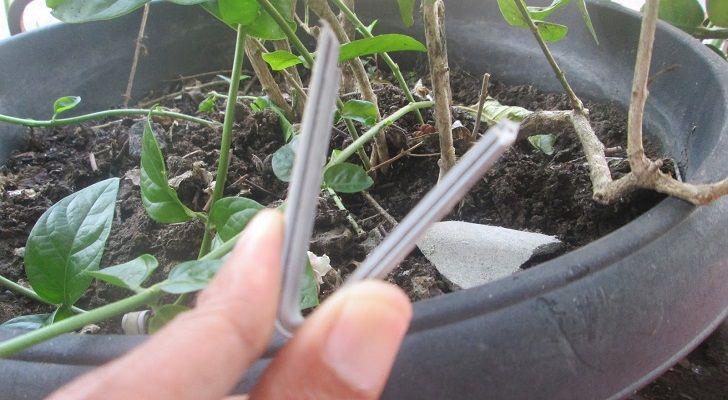 siapkan 10 cm akar melati lantas dicuci bersih serta tumbuk sampai halus. Beri air masak satu gelas, lalu disaring serta minum airnya.
Demikian dari saya mengenai manfaat akar bunga melati,
Ini hanya sekedar berbagi, siapa tahu bermanfaat dan dapat bertukar pengalaman
Satu suara dari anda sangat berharga untuk saya. Terimakasih
regards
@adamfaiz
English...
Insomnia or sleeplessness generally occur because of too many problems. Lack of sleep quality can cause disturbed metabolism. So do not let yourself survive in that situation. One step to overcome this is to use a jasmine potion. But not the flower side that we will use here, but the roots. Prepare 10 cm jasmine root then washed and pounded until smooth. Give a glass of water, then filtered and drunk the water.
little of me about the benefits of jasmine root,
It's just sharing, who knows it's useful and can exchange experience
One vote from you is very valuable to me. thank you..
regards
@adamfaiz