SLOW DOWN ON A CODEINE DIET!!!
The topic might sound and look funny but it's actually a serious matter that need not be overlooked. Today in Africa, more specifically Nigeria a large number of youths have become addicted to codeine intake and abuse and a greater population are facing what we may refer to as withdrawal symptoms. I will like to briefly educate us on some of the dangers of codeine addiction.
Codeine is a prescription pain medication (also referred to as a narcotic) used to treat mild to moderate pain. It comes in tablet form and as the main ingredient in prescription-grade cough suppressants. Tylenol 3, another popular pain reliever, is codeine combined with acetaminophen.
Codeine is an opiate (sometimes called a narcotic). Other opiates include oxycodone, heroin and morphine. Street names for codeine include cough syrup, schoolboy, coties, TM, and t-three's.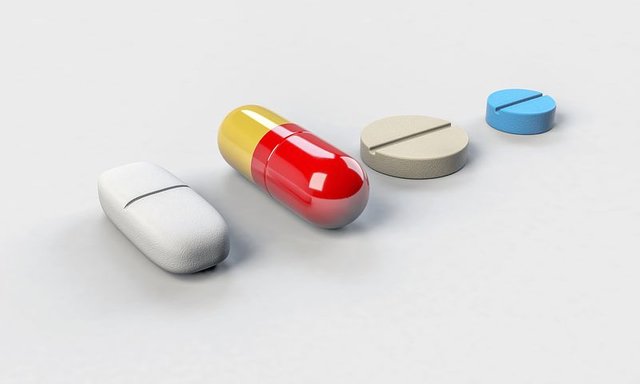 Pixabay
what exactly are opiods
Opioids are a group of drugs that range from codeine, to illegal drugs like heroin. Prescription opioids are primarily used for pain relief. They work by attaching to opioid receptors in your brain cells to release signals that block your perception of pain and boost your feelings of pleasure. The strongest legal treatments are usually only available by prescription from a doctor and include:
morphine
tramadol ( which is the commonest in the Nigerian market)
Bennylin
fentanyl
methadone
diamorphine
alfentanil
uses of (Codeine) opiods
codeine (Opioids) are generally used for moderate and severe pain relief.
They are intended to be used for a limited period of time to treat pain that does not respond to standard painkillers like aspirin, ibuprofen and paracetamol. Some of these drugs are likely to be used in relieving acute pain - such as after surgery - or for cancer patients or people suffering from pains especially those of terminal diseases

pixabay
Why is Codeine harmful?
Although there are are positive uses of codeine, they can be highly addictive.
The feelings of pleasure that result from taking codeine can also make people want to continue experiencing those feelings, which can contribute to psychological dependence on the drugs.
At lower doses, codeine causes drowsiness, but higher doses of the drugs can slow your breathing and heart rate, which can lead to death.
Mixing any opioid painkillers with alcohol, or with other sedatives such as benzodiazepines, can also have serious consequences.
some other side effects of prolonged codeine use include;
Itching or rash, Constipation and stomach cramps, Nausea, Dry mouth, Blurred vision, Low blood pressure, Dizziness, Seizures, Depression, Anxiety, Fatigue, Impaired memory, Liver damage, Kidney damage, Muscle spasms, Death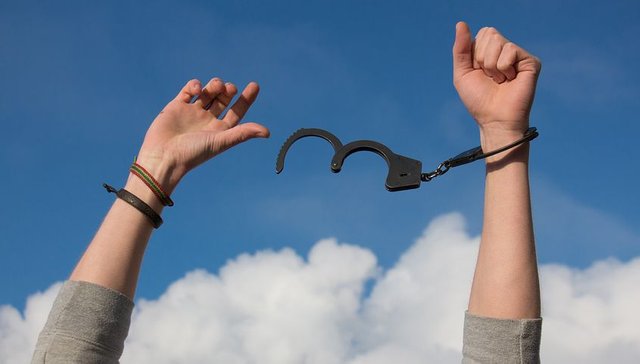 Pixabay
Withdrawal symptoms
Withdrawal symptoms that occur after stopping or reducing intake of a drug and some common withdrawal symptoms associated with codeine intake are Agitation, Anxiety, Muscle pains, Increased tearing, Insomnia, Runny nose, Sweating, Yawning, Goosebumps, Dilated pupils, Diarrhea, Fast heart rate, High blood pressure, Abdominal cramps, Shakiness, Cravings, Sneezing
In conclusion Inasmuch as codeine has some useful medical importance and uses, the drug has highly being abused by a large population of youths at an alarming rate not minding the health hazards associated with the prolonged intake some of which due to the addiction use it to perform some acts of social vices such as rape, armed robbery, murder etc.
More awareness programs would also go a long way to enlighten our youths not to trade their future for a short period of false happiness.
It is my desire that we would see the usefulness of this post and educate our friends and people around us on the disadvantages of codeine intake, and the need to slow down on a codeine diet.
SOME USEFUL STATISTICS
An estimated 33 million people have being reported to use codeine every year
Roughly 4.7 million Americans reported non-medical use of prescription pain relievers, including codeine, according to the 2008 National Survey on Drug Use and Health.
Codeine is a pain killer but also an addictive opioid. Taken in excess, it can cause organ failure and trigger schizophrenia
Codeine is imported, but the syrup is made in Nigeria by more than 20 pharmaceutical companies
Nigeria's drug enforcement agency is fighting this epidemic. In a recent raid, it seized 24,000 bottles of codeine syrup from a single lorry in Katsina
Codeine syrup addiction is a problem across Africa, with reports of addiction in Kenya, Ghana, Niger, and Chad
In 2016, India banned multiple brands of codeine cough syrup following reports of addition
SOURCES
addiction center
BBC NEWS
Health line
Wikipedia
thanks for stopping by I remain @amikable