Health Is Wealth
"It is health that is real wealth and not pieces of gold and silver." - Mahatma Gandhi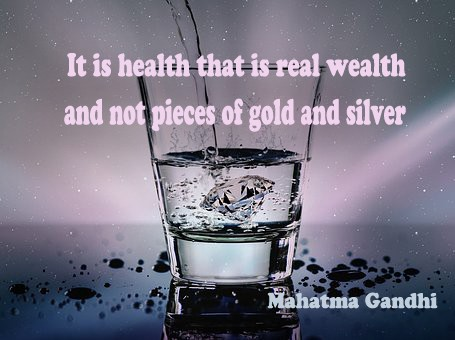 "Health Is Wealth" - We heard it too often since we were children.Everyone knows that nothing is important than good health. Without health, nobody can be pleased and peaceful.
These days everyone wants to earn money easily and are busy in becoming wealthier. To acheive that they are adopting shortcuts. But they forget that the real wealth is health.
Let's suppose if you have a little pain in your body, your whole body would be disturbed. Unhealthy people spend a great deal of cash on medications and physicians. Even after having a lot of money, unhealthy person can not be cheerful.
Only through self-discipline, abstinence, body and mind practice, meditation, gratitude, and cheerfulness can this wealth of health be gained and maintained. Therefore, adequate nutrition, self-control, physical exercises, adequate sleep, laughter, and meditation have to be given adequate position.
You need to be strong to live long.
Be strong with Redoxer! If you wish to support please check it here