Try Moringa Tea to get these amazing health benefits - by @dcrypto
Have you ever heard of the new superfood the Moringa? Moringa leaves are easily available in countries like India. Since it has many health benefits, the powder or any form of recipe became very popular these days. Researchers stated that these amazing plant can be used for in many recipes and its even used in many ways to lower the risk of a significant number of diseases. So, let's dive into the health benefits of Moringa.
They have the ability to do the similar treatment as conventional drugs without side effects. As per Asian Pacific Journal of Cancer Prevention, it has essential amino acids, antioxidants, and phytonutrients. It has the ability to slow down again, balance blood sugar levels that help to fight against diabetics.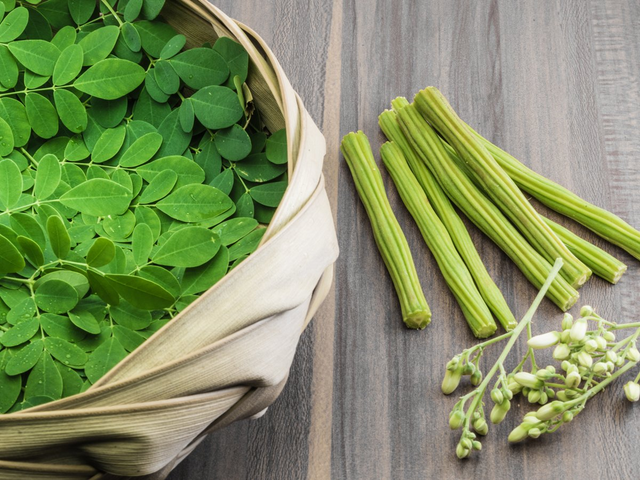 Image Source
Hormonal imbalance has become a great problem these days. According to Journal of Food Science and Technology, this powder helps women suffering from PCOS as it has the ability to control hormonal imbalance. However, this research is being done explicitly to comprehend whether it could actually work.
These are many health benefits of consuming this tea. If you are bored of having green tea or matcha, you could consider changing your choice for some time until you miss your old tea. Since moringa tea has a significantly more amount of fibre, calcium, sodium, vitamin A and c than matcha, which is a great source of EGCG. Therefore, you can compare both teas as it has diverse health benefits.
How to make Moringa tea
I believe home dried moringa leaves are way better than purchased ones. To get your own powder, take few leaves of moringa. Dry them until it becomes super dry with no moisture. Later, grind them finally so that you can use it for different purposes such as a tea. Now add the powder in either hot water or milk of your choice. Add a bit of cinnamon and honey for taste. Thus, in few minutes you can make this amazing tea with complete health benefits.
However, consuming it in large quantity may have severe impacts on your system. Allergic sensitive and pregnant women must consider doctors approval before having it.