Keto Muscle Cramps and Electrolytes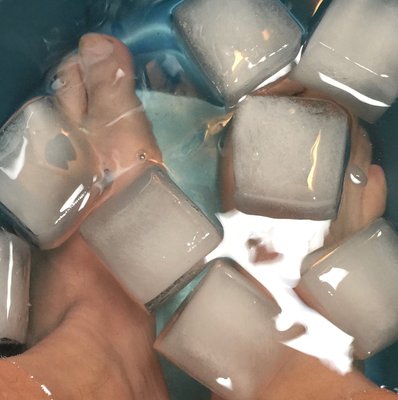 No workout today. I'm taking a rest day. I went to the gym after yesterday's aborted run so I'm OK with that. And given that I had to abort runs two days in a row after about half a mile (0,8 km for most folks), I made an appointment with Dr. Tosh for tomorrow. He's the guy who fixed my plantar fasciitis so I'm thrilled I could get an appointment tomorrow.
Oh, cra(m)p!
The other issue is that I've been getting muscle cramps, a bit in my legs and a lot in my feet. Tosh's suggestion was to drink coconut water as the fastest way to absorb potassium. It worked well. The only problem with that is that coconut water is high in sugar... aka carbs. Can't do that. That also rules out my high school swimming coach's, Wally Stewart, recommendation of bananas, potatoes, and especially sweet potatoes. (I don't know if he believed in the Oxford Comma as he was a math teacher but I gave him the benefit of the doubt.) Yep, all of those would put me waaaaaaay past the 20 to 30mg carb daily limit for keto. I'm keeping it strict for the first 30 days. I may after that but I find it easier to commit for 30 days than for a lifetime. (I should write a post on how I create habits. Did you know the 21 days truism is BS?)
Electrolytes... um, what exactly are those?
I've heard that you need to keep your electrolytes in balance when you start LCHF / ketosis. I've been getting plenty of salt but have been remiss in this otherwise. There's an old joke around me about my getting pneumonia and dropping AP Bio in the 3rd week of 11th grade so I have no clue about human biology. That include electrolytes. Um, what exactly are electrolytes?

Sodium (Na+)
Chloride (Cl-)
Potassium (K+)
Magnesium (Mg++)
Calcium (Ca++)
Phosphate (HPO4–)
Bicarbonate (HCO3-)
Is this Keto's mischief?
Good to know that list. The first two are salt. Check. Potassium for leg cramps. Could be an issue. Anything else? New rule: when something weird arises, google keto+.

What do you know... magnesium is on the list. I headed out earlier and bought some organic, whole food magnesium supplement. Let's see if that helps. I'll post about the results.