BACK AGAIN!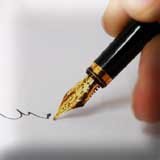 Dear Steemians
Back with a greeting to you all. We are coming up to our Easter bank Holiday here so that has a good feel whatever your religion. I am working at a huge public organisation and my office is very diverse, although as a carer I can only actually attend once weekly otherwise work from home. There must be someone from every religion and culture in the world and it's marvellous. They are all such lovely people and with them I have learnt a lot and with their co-operation, accomplished my goal (driving GDPR forward to conclusion) and that feels extra good.. Now it will be back to my old expertise, document management or rather these days Data management.
The cute thing is at the age of 77, I am considered "gifted" and that's why I got hired. Till the end of August so far but I keep getting my contract renewed.
The latest on the home front is that I feel very good indeed. as a carer one often neglects onself and that's what was happening to me. Walking slower, moving slower and although not thinking much slower, I didn't like the fact the creaking was getting louder! Bending down a misery. So my daughter bought me a paperback by Dr Michael Mosley, who had some great health programmes on BBC and he experiments everything first! It's called FAST 800" and it aims for weight loss and good health. Surprising I have taken up a new lifestyle which enhanced my own by reading it.
I now FAST every night for a minimum of 12 hours, take 5,000 STEPS daily and my creaking seems to have been oiled! I would recommend it for anyone, provided they had no underlying conditions etc, wherein they should consult a doctor first. I have underlying conditions. I have something called "Irritation of the Bile Duct" for which I take four tablets a day. No problem and it hasn't changed much, I have less of an appetite but that's fine, I still very much enjoy food and my husband who has Parkinsons and a multitude of ailments, still manages to cook like a dream.
Last week I was told that doe to my liver blood tests I had to be monitored from now on every six months as the protein in my blood was too high. By the time I attended the hospital for the check up (my first thus) the levels had reduced to a normal level. What happens if it goes too high? There is a risk of getting some awful illness aligned to cancer. Can't remember the name as I mean never to have it! Fortunately By the time I attended the check up in Haemotology, I had my FITBIT watch on (present from my daughter) and it really works, had been fasting and stepping and that probably contributed to the drop in protein. So guess what, yes, I am continuing as I did before. So a healthier lifestyle and my energy levels have shot up.
On a last note, this may be controversial, but this week we had the news that Mr Assange was taken from the Embassy he called home and has been in custody in London. They may even send him to the US, although his lawyers will fight it. Frankly I have no liking for Mr Assange due to his high level of vanity. I do not regard him as a champion. I do not regard him as a journalist either, therefore I will not apply the Voltaire rule: "I may not agree with what you say, but I will defend to the death the right for you to say it." There are many who will disagree.
On a lighter note, Spring has sprung and the blossom is glorious this year. Will post some pictures. Next week I shall be in Athens for a week, after a 12 year absence, I used to live there. I am going with my daughter and grandkids and will enjoy. My husband who I call the walking wounded (he walks outside with a cane) insists I go, probably to alleviate the over pampering. Arrangements have been made so his meds are at hand and carefully marked (he's not an idiot but I handle all his meds) so I can leave with a lighter heart.
Wishing you all the best and despite Brexit, what a mess, I can leave this behind me and be glad I don't have high roaming charges until we leave the EU. What a pity that I can't call myself a Europeon as well.
Have fun, stay well, wherever you are.
Jeanne