#YOUNG MEDIC DIARY #1 Leukemia🏥 # Dzień z pamiętnika medyka #1 Białaczka💔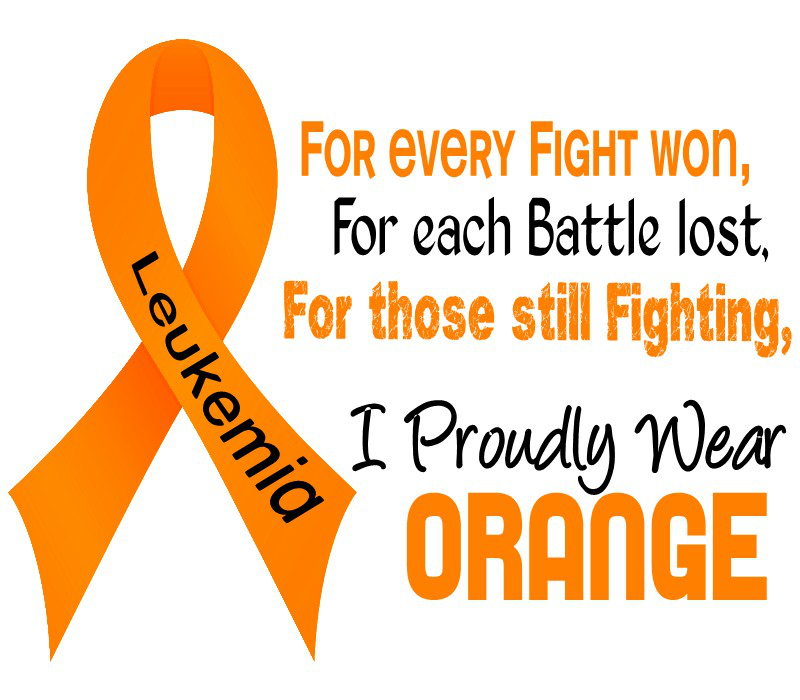 PL
Pierwszy dzień na nowej klinice, dzień zwyczajny. Jak zwykle wstaje za późno nie zdążę dopić porannej herbaty o śniadaniu nawet nie ma mowy. Ochlapuję twarz zimną wodą żeby zmyć sen, upragniony sen.. Łapie plecak i wybiegam cały rozczochrany. Do szpitala dziecięcego mam 3 minuty do zajęć 5, spoko, raport pewnie się przedłuży, mam czas. Przebieram się wkładając fartuch i buty (zabawne ponad 20lat i dalej chodzę z workiem na buty). Szybko witam się ze znajomymi i typowo pytam co dziś? "Hematy". Myślę sobie Hematologia dziecięca, nie za dobrze. Wiem widziałem już wiele, nauczyli nas, że boli pacjenta nie nas, nie można wszystkiego brać na siebie. Niestety dzieci i nowotwory to słowa które nie powinny występować razem, ciężko przejść obojętnie. Najpierw szybkie oglądnięcie oddziału później za 15 minut seminarium z Profesorem. Pełen obaw przekraczam wielkie drzwi otwierane na kod. Odział jest ładny, wszystkie ściany pokolorowane. Motywy z "Kubusia Puchatka" wyglądają przytulnie. Przechodząc zaglądam do sal, dzieci leżą na łóżkach albo są przy rodzicach. Jest gwarno, niektóre się bawią. Po zachowaniu rodziców i personelu widać, że to nie z powodu "katarku" są tu maluchy, ale nie czuć atmosfery strachu. Coś tu nie gra? Przecież Białaczka to nowotwór, choroba na która można umrzeć, inaczej to sobie wyobrażałem. Mętlik w głowie towarzyszy mi podczas drogi na seminarium. Tam właśnie słyszę historię która chciałbym się z wami podzielić. Historie postępu w medycynie:
ENG
First day at the new hospital ward, day like every other day . I wake up too late, no time to finish off my tea, not even trying to prepare breakfast.I flush my face with cold water to erase remains of sleep, dear sleep. I grab my backpack leaving home. Heading to Children's Hospital I check my watch 5 minutes since class begins, walk should take me up to 3, easy I have time.Medical report always last a bit longer. I'm in locker room, wearing doctor's gown and medical shoes (thats funny I've got more then 20 years and still need to change my boots like in primary school). Now its time to say hello to fellows "What do we have today? Hematology doesn't sound welcoming. I know i've seen a lot already, I dont feel patient's pain and I shouldn't take other's illnesses personally, thats the best way to deal with that. Although children and neoplasms aren't things you can brush past without any emotions. Plan is simple we got 15 minutes to get familiar with ward and then Proffesor starts discourse. Full of concerns I cross ward door. Department looks nice, all walls are painted. "Winnie-the-Pooh " is main theme, feels cosy. Going through I look inside hospital rooms, children are laying down in beds or staying near their parents. It's noisy, some kids are playing. Proffesional nursing approach and reactions of relatives give a feeling thats its not just "sore tummy ", but without ominous foreboding. Wierd ? Leukemia is a neoplasm it can cause death, I expected it differently. Time for lecture and time for story i would like to share with all of you. A history of progress in medicine:

Długa Noc - Jürgen Thorwald tak określa pierwszy rozdział Stulecia chirurgów, czasów przed epoką znieczulenia. Nocą dla Białaczek zdecydowanie był lata przed rokiem 1948. Wojna się skończyła przynosząc za sobą wiele odkryć jak i wiele wyzwań. Medycyna zaczęła się prężnie rozwijać między innymi dzięki takim pionierom jak Sidney Farber bohater tej historii.
Long night- a title of first chapter in Jürgen Thorwald book called "The Century of the Surgeon" defining a time before anesthetics. A night for Leucemia were years up to 1948. War ended, new time begins to flow, new discoveries and challenges occured. Medicine started soaring and one of the fathers of this succes was Sidney Farber main character of this story.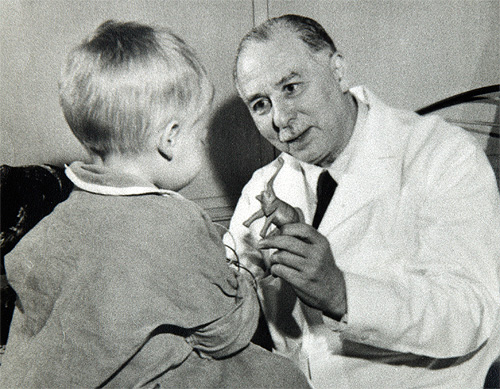 Amerykanin Sidney Farber, jeszcze jako stosunkowo młody lekarz zainteresował się odkryciem Lucy Wills. Pochodzącej z Anglii Pani doktor która wybrała pracę w Indiach. Pomagała ciężarnym uporać się z donoszeniem dziecka w warunkach kraju trzeciego świata. Stała się sławna za sprawą swojego odkrycia z 1930r odnalazła jak pierwotnie go nazwano "Wills factor". Produkowany z drożdży i wątroby czynnik po podaniu leczył anemie i leukopenie (zmniejszenie ilości białych krwinek) u ciężarnych pacjentek. Natomiast jego niedobór w diecie małp powodował powyższe objawy. "Wills factor" był niczym innym jak popularnie wszystkim nam znanym kwasem foliowym.
American doctor Sidney Farber as a young medic got interested in Lucy Wills surveillance. She was from England, but decided to start her medical practise abroad in Indie. Especially focusing on pregent woman, hussling with third world problems day after day. Her name became well known by dint of discovery she made in 1930. "Wills factor" made of yeast and livers, after administration to patients was alleviating anemia and leukopenia (reduction of white blood cells). Although its lack in ape's diet induce that symptoms."Wills factor" was nothing more then just well known folic acid.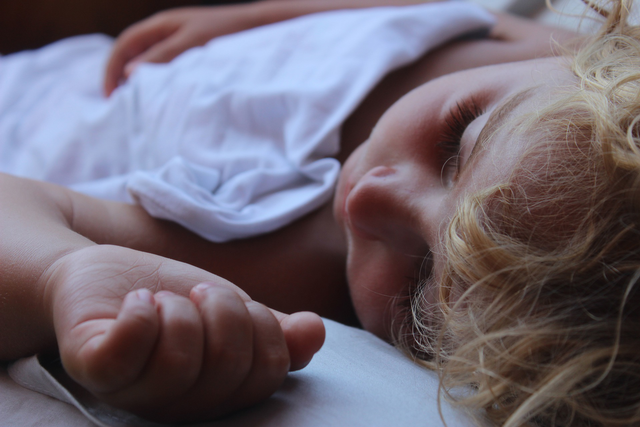 Ten cudowny lek zaczął przeżywać swój renesans w latach 40, już jako oczyszczony produkt dostępny w aptekach, był "dobry na wszystko". Zwrócił na niego uwagę również Farber. Pracujący jako patolog dziecięcy w Bostonie, codziennie musiał mijać oddziały pełne dzieci chorych na białaczkę. Wtedy ta choroba była uważana za nieuleczalną. Chorzy czekali tylko na swój koniec leczenia nie było. Białaczka oznaczała wyrok śmierci. Postanowił więc wypróbować kwas foliowy i rozpoczął podawanie go niektórym pacjentom. Szybko zorientował się nie tylko, że choroba się nie cofa a wprost przeciwnie zabija tak leczone dzieci o wiele za wcześnie. Tragedia do której doprowadził nie poszła jednak na marne. Amerykanin doszedł to wniosku, że w takim razie zlikwidowanie wpływu kwasu foliowego na nowotwór spowolni postęp choroby. Polecił wyprodukowanie antagonisty* kwasu foliowego. Pierwszy dokonał tego Yellapragada Subbarow otrzymując substancje zwana aminopteryną.
This marvelous medicament became at it's peek of popularity in 40s, of course after purification as a drug accessible in pharmacy. Folic acid was "cure to all evil". That time it picked Farber's attention. As a young pediatric pathologist working in Boston, He had to pass by corridors full of Leucemia patients everyday. Leucemia was considered as an uncurable disease. Sick kids were only waiting till the end, there was no cure. It was a death sentence. He decided to give folid acid a try and have started medicating some patients. Unfortunatelly disease accelerated, it was killing children much faster then it should. This tragedy, however gave Farber a conclusion: "If folic acid expidiate disease it's lack can supress disease proggresion". Medical world started searching for it's antagonist*. First who achieved it was Yellapragada Subbarow receiving substance called aminopterin.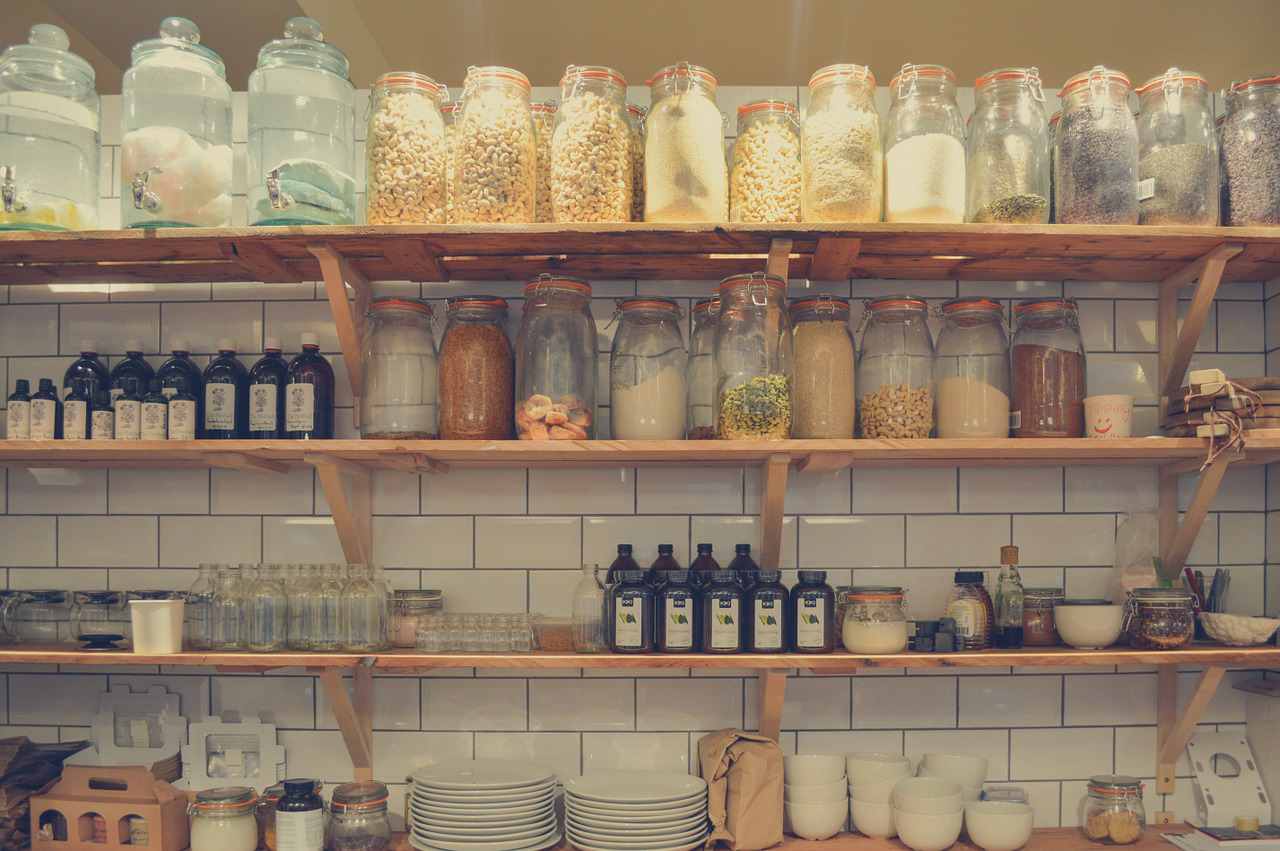 Lek zaburzał metabolizm białych krwinek, hamował niekontrolowane ich namnażanie co zapaliło światełko nadziei. Farber przystąpił więc do testów wybierając dzieci w krytycznym stanie rozwoju białaczki. Jednym z opisanych pacjentów jest 8 letni skrajnie wycieńczony chłopiec z gorączka 41°C. Po zastosowaniu leczenia przez okres czterech miesiącach chorobą całkowicie ustąpiła, a jego stan określono jako "bardzo dobry". Odkrycie Sidney Farber opublikował 3 czerwca 1948roku. Efekt był tak niesamowity, że przez wiele miesięcy środowisko medycznie nie chciało zaakceptować tych badań, uważając Farber-a za oszusta.
Teraz jest uważany za "ojca współczesnej chemioterapii"
Nie był oczywiście to lek cudowny powodował masę objawów niepożądanych, a skuteczność jego sięgała do 60%. Jednak to odkrycie postawiło podłożę dla dalszego rozwoju.

Drug was distrubing white cells metabolism, inhibiting uncontrolled growth. The new light started to smolder. Farber began new experiments picking terminally ill children. One of textualized patient was 8 year old boy with high fever (107°F). After four months of medication disease completly step aside. Boy's condition afterwards was described as "perfectly fine" Sidney Farber published his survey in 3 july 1948. Outcome was so hard to belive that the medical community wasn't ready to accept that discovery for months. Nowadays Sidney Farber is regarded as " father of moder chemioteraphy". Outcome was so hard to belive that the medical community wasn't ready to accept that discovery for months.
Nowadays Sidney Farber is regarded as " father of moder chemioteraphy".
It wasn't ideal drug, have a lots of side effects, and it efficiency was up to 60%. However that became a fundation for a further development.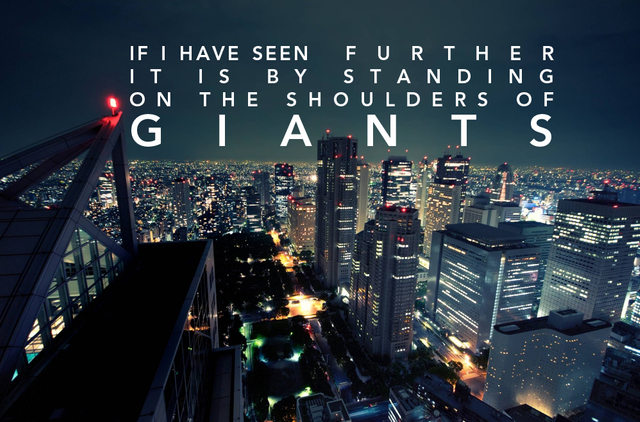 "Jeśli widzę dalej, to tylko dlatego, że stoję na ramionach olbrzymów"
Isaac Newton
ENG
These days modern medicine can cure even 90% of Childhood leukemia.
It was one of the greates days during my medical study, I will never forget it.
PL
Dziś wiele lat później jesteśmy w stanie wyleczyć nawet do 90% przypadków białaczki u dzieci.
Był to jeden z tych dni na studiach, których nigdy nie zapomnę.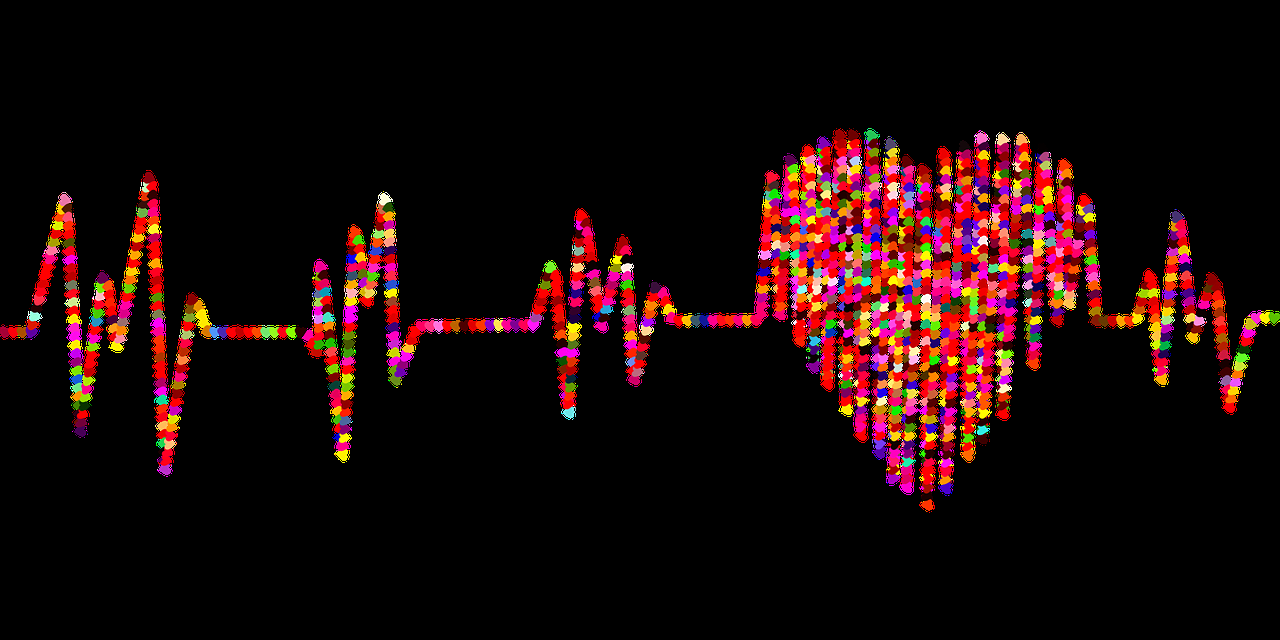 PL
*Antagonista zajmując miejsce w receptorze dla danej substancji ale nie wywyołujac określonego efektu. Blokuje receptor dla określonej substancji.
ENG
*Antagonist a substance which interferes with or inhibits the physiological action of another.
Bibliografia/Bibliography:
http://onlinelibrary.wiley.com/doi/10.1046/j.1365-2141.2001.02822.x/pdf
https://www.reddit.com/r/QuotesPorn/comments/2ks6qp/if_i_have_seen_further_it_is_by_standing_on_the/
https://pl.pinterest.com/pin/112660428154205645/

Thanks for reading :D Stay tuned for more !
Pictures taken from pixabay.com