The most important thing in your life!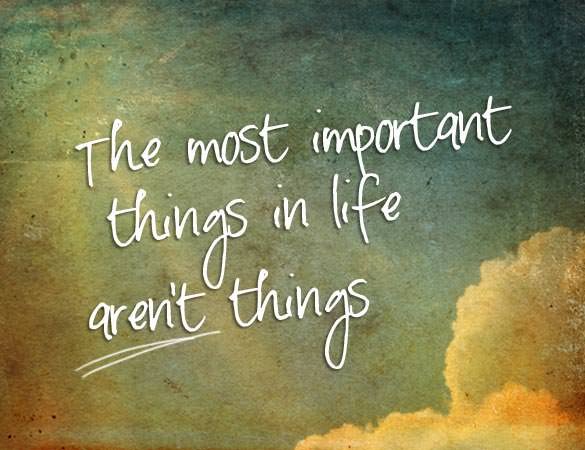 I know this is a very touchy subject but I feel it is so important that I must talk about it even if it means loosing followers.
There are many old sayings that express how important our health is to us. "Without our health we have nothing," "All we got is our health," "you are what you eat," "your body is a temple," -bible "health is the real wealth, not pieces of gold and silver," -Gandhi. The list goes on and on and nothing could be more true. It doesn't matter how successful you are or how much money you have, if you are unhealthy then you can not enjoy life.
In todays society we have normalized some very unhealthy behaviors. We have learned to eat "food" that isn't really food at all. We have learned to eat according to a clock instead of according to when we are actually hungry. We eat when we gather with friends, just for something to do. We act like dogs and reward ourselves with "sweet treats" when we do something well or accomplish something but also when we are sad, bored or lonely. We have become mindless eating machines and our health is paying the price!
I too have fallen victim to this terrible mindset in the past. Up until last year I was overweight and extremely unhealthy and I thought that was just the way I was suppose to feel in my 30s. Then I woke up! I realized that eating healthy organic foods, exercise and fasting (yes fasting) are all very important parts of life. I know people think this sounds crazy but fasting is one of the most healthy things you can do for your body. Don't believe me? Look it up. Even check the Bible, Koran or whatever religion you believe in, I am positive it talks about fasting because they all do (not that I am religious in any way, I am just educated in that area). It is extremely important for our bodies to cleanse everything out of it through fasting. It is good for our brains, our bodies and even our mental state.
The body is not meant to be constantly processing food, it is meant to fast occasionally so it has time to clean up the rest of the toxins in the body. As great as food is for us, we don't need it nearly as much as we have been convinced we do. You have to understand that food is an industry, it is a business, and all that business wants to do is sell you on their product! They don't care if it is good for you or bad for you, as long as you are willing to pay for it they will tell you whatever you want to hear. They will tell you that something is healthy for you even if it is not. They don't care about your health, only about your money!
When I talk about fasting I don't mean you have to starve yourself for days on end, just skip a meal or eat breakfast a few hours later. Don't eat those snacks in the middle of the day or before bed, have a little bit of self discipline (I promise it is worth it). If you do that a little each day it will all add up and you will be feeling way better in just a few months.
I intermittent fast at least 5 days a week, what that means is I don't eat for a 18 hour window and then I can eat whatever I want in the 6 hour window. So I eat "breakfast" around noon, then I eat dinner around 5 or 6pm, nothing before or after that. I know this seems crazy hard but I promise you its not if you work yourself up to it a little more each week, it actually becomes easy. I honestly don't really even think about food until about 11am now and then its just mind over matter for an hour. I know I won't die if I don't eat and I know how amazing I feel if I reach my goal.
Between walking a few miles daily and intermittent fasting I lost 25% of my body weight without even trying! And to top it off I got off a bunch of my medications. After that I felt so good I wanted to do more, so I started eating all organic. You would not believe how much healthier you feel after just a month of that. Seriously, there is a day and night difference in how you feel once you get all those processed (fake) foods and fake sugars out of your body. They are poison.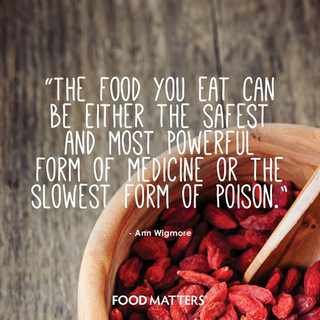 Next I started a light work out a few days a week, which ultimately turned into a hard work out 5 days a week because I was feeling amazing and wanted to do more for the first time in my life. It was like a snowball affect on my health, I went from a sick and unhealthy person who was prescribed 13 medications to being in the best shape of my life on zero medications in just over a year. If it was possible for me then it is possible for you too!
I always tell everyone I know that if there was a pill that you could take to make you feel as amazing as I do every single day, people would pay whatever the cost. Truth is, that "pill" is free. It is eating organic, exercising a little, fasting occasionally and not putting un-needed garbage into your body. But since it takes a little thought and some effort no one seems to want to do it. Like I always say, the best things in life are free, and that includes your health! It doesn't cost any money to be healthy, it just takes discipline and consistency.
The real problem is everyone always is blaming everything but themselves for their health. I get it, I really do, I was the same way too. Truth is it doesn't really matter how you got to being unhealthy, you just need to worry about how to change. Now is the time to take some responsibility for your health, it is time to do what you know deep down is right for yourself. Remember to tell yourself food is fuel, NOT fun! Fun is being able to enjoy life, not feeling tired or sick all the time. When you get healthier you will have more energy throughout the day, you will feel better, sleep better, be more positive and will just enjoy life more!
Stop with all the excuses and the blame game and take the step today to be healthier, it is literally the most important thing in your life. If you can't enjoy life to the fullest you aren't living, you are just existing.
Stop existing and start living!

"Peace, love and all that hippie shit"