Gym Day #1: My Body Type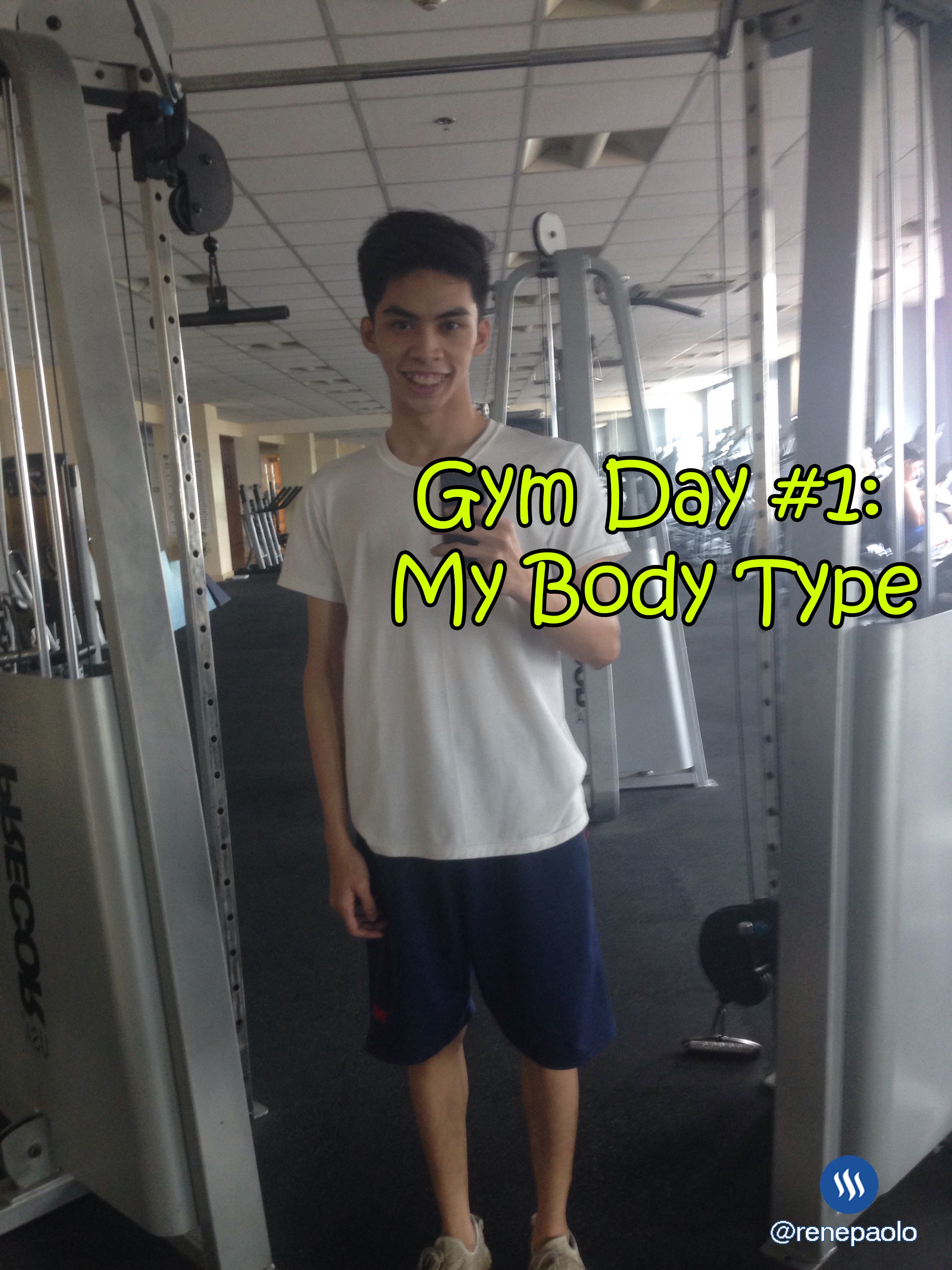 So earlier this day, I hit the gym in our University here in the Philippines. I'm looking to gain weight to lose this skinny figure and have a fit body. Oh, this is the first part of my series "Gym Day."
My goal for this year is to be fit, and by "fit" I mean not skinny as today.
Upon studying about body types, I found out that there are three types of bodies: ectomorph, endomorph, and mesomorph. An ectomorph is someone who has a skinny figure, just like me. We have difficulties in gaining some weight and building muscles. Maybe it's because our metabolism is so fast that the fats get burned so easily. No matter how much I eat, I can hardly gain weight compared to my friends who are endomorph.
An endomorph type of body stores fat easily. They're the type of people who go to the gym to lose weight. Sometimes, I envy these people because they have the body fats that I need. I even asked them to donate some to me. Lol!
Lastly, there's this mesomorph. They, for me, are those who are naturally born with a good body built. They are muscular and well-built. They also have a good metabolism rate which allows them to build muscles easy and gain weight moderately.
So at the end of the day, I was able to follow the program given by the instructor. My muscles don't ache yet. Maybe when I wake up tomorrow, they will start to be painful and I will finally know what the morning after gym day feels like.
Hopefully, I can still type for my next Steemit post. :D
P.S. I'm looking forward to getting a protein shake to aid in the muscle building process.
Any recommendations? Comment down below!
If you like this post, UPVOTE, RESTEEM, and FOLLOW me for more!