America's Health has been BOUGHT - the Ugly Truth Behind GMO's, Vaccines and Big Pharma!
I Encourage You to Take the Time to Watch this Life-Changing Film - Dr. Wayne Dyer.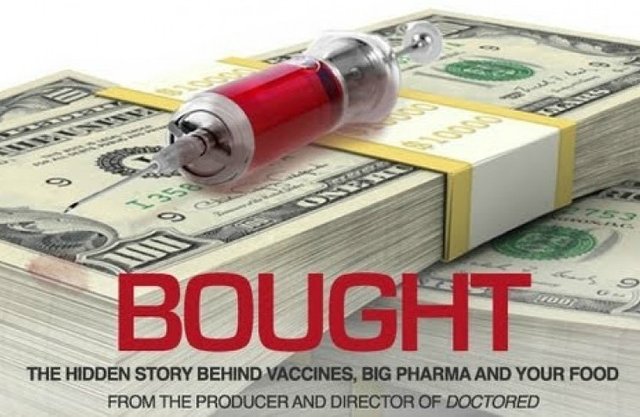 BOUGHT is the Hidden Story about Vaccines, Autism, Drugs and Food
Watch BOUGHT (Full Movie) for FREE Below!
America's Health has been BOUGHT and this Must-See Film Exposes the Ugly Truth Behind Vaccines, GMO's and Big Pharma.
This is arguably the most powerful film ever created that tells the truth about Vaccines, Medications and GMOs - Mike Adams, Natural News
---
Bought - Official Trailer 1
Bought from Jeff Hays Films on Vimeo.
Bought Producer Jeff Hays
---

---
2. This FREE Screening is Sponsored by Martin Pytela, Life Enthusiast.
3. Enter an email (fake or real - either works).
4. Movie will load (no email verification needed). If you use a real email they send you a link so that you can watch the movie later.
---
Bonus Video
War on Health - How Pharmaceutical Companies Slaughter Tens of Thousands of Americans Each Year
If you enjoyed this post Please Share it.
All Comments, Upvotes and Follow's are Greatly Appreciated - They will Allow Me to Keep Sharing Truth.
Visit My Blog to Read my Earlier Posts.
Sincerely
Sources: