The Angel of the Lord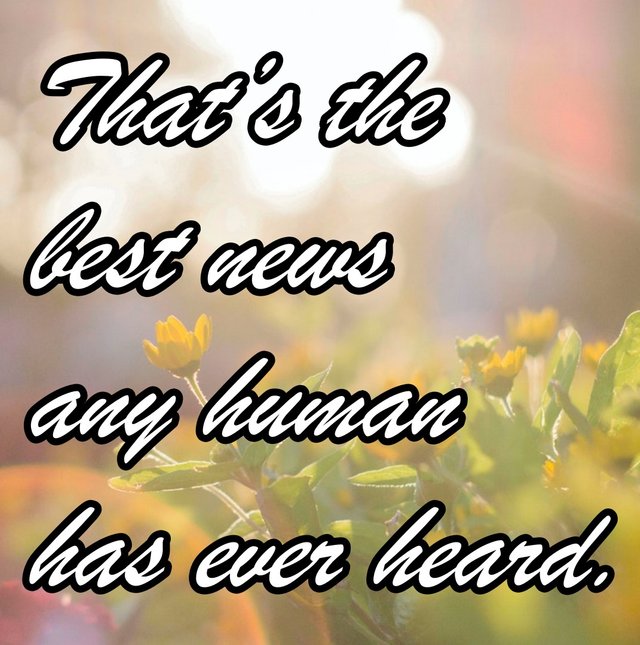 Matthew 28:2 (KJV)
And, behold, there was a great earthquake: for the angel of the Lord descended from heaven, and came and rolled back the stone from the door, and sat upon it.
Notice:
The origination of the angel
He descended from heaven. Nothing delaying him, this trip was immediate.
The power of the angel
He rolled back the stone. Whether he was the cause of the earthquake I cannot tell. There is no question he possesses great power.
The countenance of the angel
Like lightning. The keepers of the garden were so frightened they shook and then became as dead men.
The message of the angel
Fear not. Those who seek Jesus have no reason to fear any message coming from heaven. "He is not here, for He is risen." That's the best news any human has ever heard.
To my readers:
First of all, thank you! It is a great joy to me to know you read the thoughts and lessons God has given me in His word.
Secondly, I would love to hear from you. Please feel free to leave comments.
For this and more than 5000 earlier Daily Visits with God visit https://mckenzie-visit-with-god.blogspot.com. There you will find daily visits going back to 2006.
If this blog has blessed you, please subscribe to my feed and share it with others.
Donate to Bible Baptist Church every time you make an Amazon purchase through this link, https://smile.amazon.com/ch/91-1265824
For more resources from Pastor Marvin McKenzie visit http://puyallupbaptistchurch.com.
My books are available at:
My author spotlight at Lulu.com:
http://www.lulu.com/spotlight/marvinmckenzie
My author Page for Kindle/Amazon
http://www.amazon.com/author/marvinmckenzie
Matthew 28:2 (KJV) The Angel of the Lord
Photos from pexels.com