the resistance
a handful of minnows in steemit that rejects the bully methods of @grumpycat in his fight with the bid-bots and raises their voice against injustice.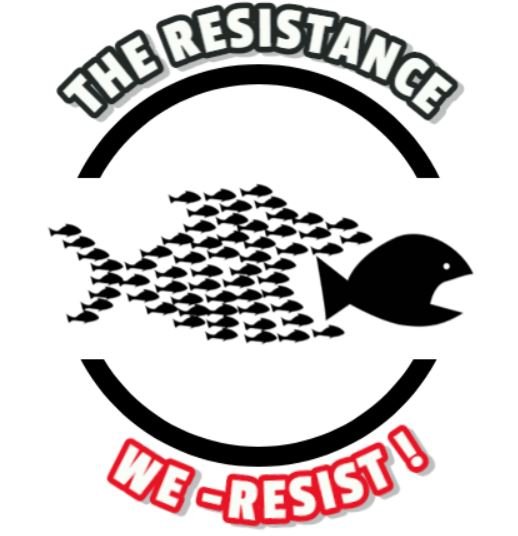 grumpycat, having 500k+ sp, started to flag the posts of innocent minnows just because these people have bought upvotes from bots that don't comply with his 3.5 days rule
since he never cared about the content or age of the post, too many innocent people, unaware of his fight, lost money due to his flags.
for him, these people were collateral damage and for the-resistance, they are real people trying hard to earn some steem in the platform.
the-resistance started with a cry for help..
below is the declaration of resistance
declaration of resistance
we hold this truth to be self-evident, that we are endowed with certain unalienable rights, that among these is the freedom of use of all steemit tools including the upvote bots.
that to secure this right, we must be released from the tyranny of @grumpycat.
the history of our experience with @grumpycat is a history of repeated downvotes and his self-upvotes, all having in direct object the establishment of a tyranny over us.
to prove this, let facts be submitted to the world.
specifically, our experience with @grumpycat includes: downvoting of the fresh posts of innocent people and bullying of steemians.
thus, @grumpycat, whose character is thus marked by every act which may define a tyrant, is a threat to every independent steemian.
nor have we been wanting in attentions to @grumpycat:
we have tried to talk him into reasonable action.
we have given him the necessary and adequate tools to fight for his cause in justice.
we have warned him with our posts and comments not to hurt innocent people.
we have tried to compansate the loss he made with the limited resources we have in our hand.
yet @grumpycat has been deaf to the voice of justice and rationality.
therefore, we, resistance, do solemnly publish and declare, that we are and of right ought to resist.
and that as free individuals, we have full power to take actions to insure this resitance, including use of we-resist bot that serves as a protection and resistance tool.
we will resist!
---
Posted on Hede.io - Knowledge Sharing Dictionary
Read this entry or all entries about the resistance.
---