Don't vote this but PLEASE resteem it
Recently I published some news about the drastic measures of the chilean government regarding recent protests. This has escalated through the recent days with the establishment of curfews in all the major cities of the country.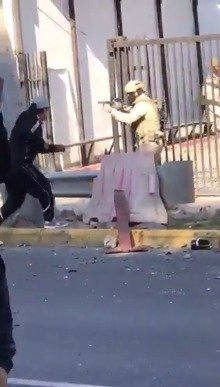 Source: Social media
Several shootings have taken place leading to several dead civilians to this day.
The protests began due to the discontent of a fare hike, but the intensity of it is related to the severe inequality of economic distribution, environmental depredation, lack of proper health care and poor education.
The UN has taken a step back and is not interceding in this situation where many basic human rights are being violated. Due to this course of action, the chilean people feel the social contract has been broken and probably will not stand down anytime soon.
The military has taken drastic measures and cut the water supply in Santiago, while there is fear they will do so in other cities.
During the next days things will probably escalate further and there seems to be little international interest in the matter. The news from the media have concentrated on vandalism, but have said little on what the government has done to provoke this.
I am not doing this for votes or money, I ask that you please just resteem this because I fear for the safety of my friends, family and fellow chileans. Thank you for reading and sharing this.
Video of shooting:
https://d.tube/v/fenngen/wesvigad3s8