You are viewing a single comment's thread from:
RE: How do i un-delegate the steem power? anyone?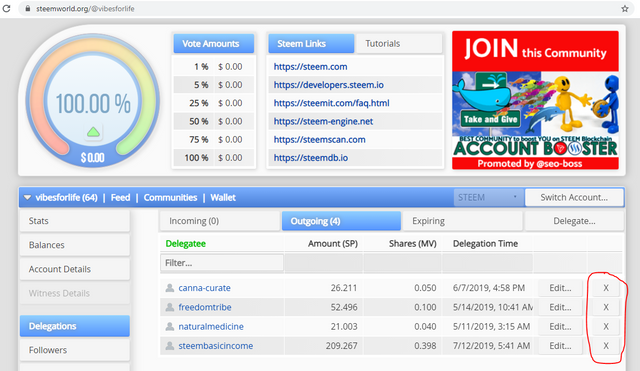 Try going here:
https://steemworld.org/@vibesforlife
Then click Delegations, then Outgoing, then click X on the ones you want to undelegate.
I think that will work but haven't tried it lately. Test it first. :)
I hope you're doing well!