Here are my friends who follow some of the benefits of Moroccan thyme tea
Every day we use a lot of hot drinks from herbs, either to warm up, especially on cold winter days, to heal certain health problems or diseases, or to improve the health of the body. Progress in the field of medicine is great, nature remains the indispensable treatment, and the most famous of these thyme or thyme tea, which we will discuss in this article.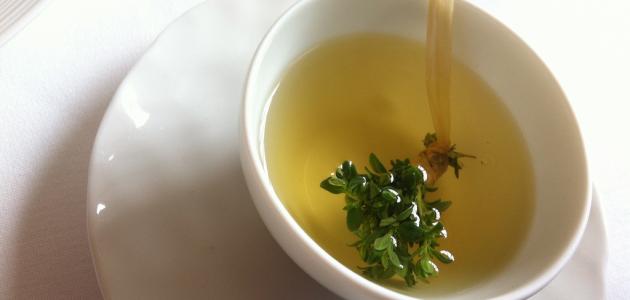 But first, before talking about thyme drink, we must recognize the same plant thyme, Vazaatar is a perennial shrub, a height of about 30 cm, and with many branches, and shoot stems small aromatic leaves, the flowers are either pink or purple, but for tea thyme are prepared by making thyme leaves boil, then left for 10 minutes, and can be drunk hot or cold, and if you prepare this tea in the common sense, the taste will be delicious, so that marks Whoever drinks it is an incomparable pleasure.
*** Benefits of thyme syrup ***
When drinking tea thyme it offers the body many benefits are:
It cleans the respiratory tract and expels phlegm, so it is very useful in the treatment of cough, sore throat and pharynx.

It can be used as a disinfectant and disinfectant for wounds, it works to kill bacteria and germs, thus clearing the wound site.

It is recommended to eat thyme tea after meals, it calms the muscles of the stomach and make it in a state of relaxation, which makes it an effective treatment for indigestion.

Thyme tea is taken to cool the pain of headaches.

There are those who claim that drinking hot thyme tea helps to get rid of nightmares.

This amazing tea can be used as an excellent pain reliever.

If you drink thyme tea regularly, it will burn fat faster, because it contains substances and fat-burning enzymes. Anyone who wants to lose weight should include thyme tea in the diet. It burns the fat accumulated in the rumen and buttocks.

It is a good antiseptic for the body. If it is drunk in the morning, it cleans the intestines and removes the worms that may be present.

Promotes blood circulation.

Treatment of colic and abdominal pain.

Diuretic.

It regulates blood sugar levels, and keeps blood pressure within normal levels.
I use it a lot in the drink and in some foods as a cake, I advise you to use it. Thank you for following up @bakabou159704