HF21 - What the Fork?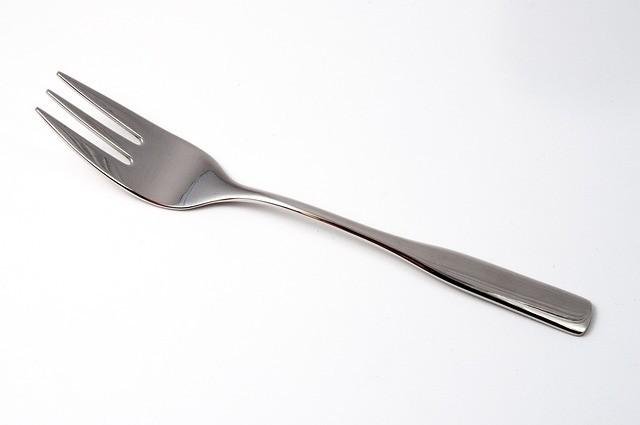 Source: Pixabay
Almost one year ago, in the aftermath of HF20, I wrote an article about the state of Steem then. I ended this post on a somewhat cautious note:
Right now Steem has the first mover advantage, but this only works for a limited amount of time. It is quite possible that a new blockchain based social media service will launch and maybe overtake Steem sooner than we think. Steem is a great platform, but it is far from perfect. [...] @dan already dropped quite some hints that block.one is working on "Steem 2.0" respectively a social media platform on #eos. [...]
Steem still has its first mover advantage, but we know that Dan's "Steem 2.0" is actually called Voice and will bring some new features to the table. It's difficult to say, but from the buzz block.one is generating, it seems more like they see Facebook as their main competitor and not Steem (just look how much funds they raised during their ICO).
Anyway, this time I will do it the other way around: I will write how I think Hard Fork 21 will impact Steem. A lot has already been written regarding this topic, but following the tag line of Steemit: "Your voice is worth something", I will voice my voice, even it will only by worth a few cents :)
New Reward Curve
If you want to have a very detailed explanation about that, check out this very in-depth article by @spectrumecons. The tl;dr of the new reward curve, as stated on Steemit Inc's survival guide for HF21 is:
We expect posts that would make more than 20 STEEM under the old rules to earn more after the changes. Those posts that would have made less than 20 STEEM under the old rules will receive less after the changes.
So, the question is now: how many posts get more than 20 STEEM? I will use the weekly updates from @trufflepig for last week as reference. According to this report only 80% of the posts receive more than 1 SBD (note that the report uses SDB, while the post of @steemitblog uses STEEM). At the current exchange rate, this is 4.652 STEEM, vice-versa 4.3 SBD would be around 20 STEEM (20.003 STEEM to be precise). If you look at the graph in the report it is obvious, that only a minority of the posts reaches this threshold, especially when keeping in mind that the graph only shows the top 20% of posts. Since I don't have the exact numbers, I can only guess, but looking at the graph, I would guess that only around 5000 posts per week would actually benefit from this.
50/50 Reward Split
The survival guide writes the following about the new Reward Split:
Reward funding is being changed from the 75/25 split that currently exists, to a 50/50 split between author and curator. That means you will be rewarded significantly more for curating content after the fork.
Author are getting less, while curator are getting more. The idea behind this is, that you will be using more of your STEEM Power for curating and not delegating it to bid bots. An intended side effect of this is, that quality content will be more likely found and upvoted, therefore increasing the visibility of good content on STEEM and in the long rung maybe the overall quality of content on Steem. This is nice in theory, but I think that it will also drive away a lot of smaller Steemians, as well as make it more difficult for new Steemians to "get big" (or at least to get big enough to stay motivated and continue to stay here). This could be a problem, since in my opinion Steem not only has a problem with attracting new users, but especially with keeping them on the platform. Sure this could be a side effect of the current "altcoin bear market" (especially when compared to 2017), but looking how other altcoins developed during the last few months compared to STEEM, it is not only because of the "bear market", but has IMHO a lot to do with how Steem developed during the same period.
Downvotes
Regarding downvotes, the survival guide has the following to say:
A downvote mana pool is being added, which will allow you to make a few downvotes each day without impacting your ability to earn curation rewards from upvotes.
The idea is to give some more economic incentive to downvote, by eliminating the opportunity cost of a downvote (meaning: why downvote something and decrease your voting power, when using the same voting power to upvote something and might earn curation rewards). The problem I see here is, that when it comes to downvoting, the economic costs are way less important than the social costs: if you downvote someone, he might will downvote you as revenge for this, that's how flag wars start. There is a good article from @steembasicincome on this topic.
I'm also not sure, how effective this is for fighting low quality articles, that get boosted to the trending tab, because only a flag from a whale can undo a big upvote from a bid bot (or multiple bid bots).
Conclusion
While the ideas seem to be good in theory, I'm sceptic, how they will work in practice. One of the reasons for this HF is to fight bid bot spam, but I think that the new reward curve split will rather encourage using bid bots, in order to benefit from the higher rewards and the 50/50 reward split will make running a bid bot economically even more viable than now, even with less delegation. If you are curious about how the bid bot economy effects Steem, I can again recommend two very in depth articles by spectrumecons about possible economic implications and preventing market failures because of bid bots.
To me it seems like Steem is now adopting some kind of free-to-play (F2P) business model and one that favours pay-to-win. Everbody can join for free and "play" a bit, but in order to be successful (in terms of money), you have to pay (aka. invest). This is one way to drive up the demand (something STEEM really needs btw.), but I think that at the same time Steem has become less interesting for the small fish on the blockchain (like me) and unfortunately also for new users.
The new focus on more curation is good, but in my opinion the discovery of good content is better formulated as an usability problem than as an economic problem. Just like, in my post I mentioned at the beginning of this article, I argue that Steem needs a front end, that allows for much better content discovery, than everything we have now. IMHO that would be a huge boost for good content on Steem and it can be done without a hard fork.
I'm curious to see how this will affect the future of Steem, but for now I will remain a bit critical whether HF21 will affect Steem in a positive way. But that's just my opinion, if you see it differently, please let me know in the comments.