Hi steemit!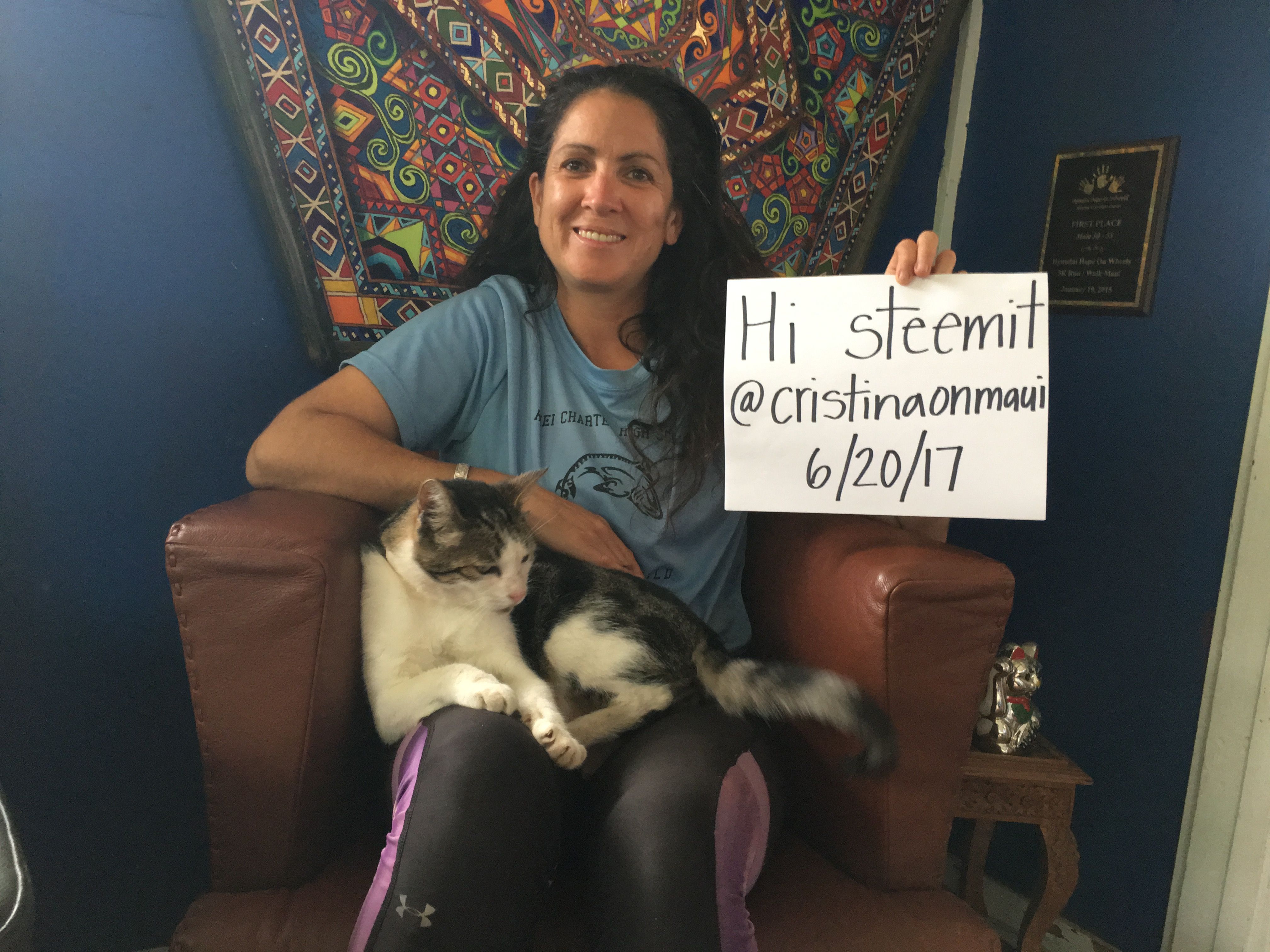 Aloha from Maui steemit. I have been living on Maui for nearly twelve years now and have truly made it my home. I am interested in this new way of sharing things I do on Maui, and in my life. I also look forward to engaging with the diverse community here on steemit. So cutting edge!
Behind me is a painting made by my guy Matt @mattandcristina. In my lap is our cat Billy. Expect to see more of him.
Tomorrow we are off to visit Hana. I will be sharing more after our day trip to waterfalls, beaches, and fresh water pools.
Thanks to @mattandcristina @honusurf @coininstant and @ilovewailuku for encouraging me to join!