Hi all, my first record
Hi.
I'm novice 3D-artist and game developer. I learn 3ds max, Blender, zBrush, Unity and Unreal Engine, I like to sculpt any persons, but sometimes I do difference courses in modelling. My native language is Russian, but I speak English and understand Polish and German a little (of course, every man can understand any language with "Google Translate").
The main goal of this blog is to impel myself to work with 3D because I am is a lazy peace of sh*t. Well, and a little practice with English it's always good.
...And I like cryptocurrencies! =)
If you know any tags (groups) with 3D-works here please write them to me in comments.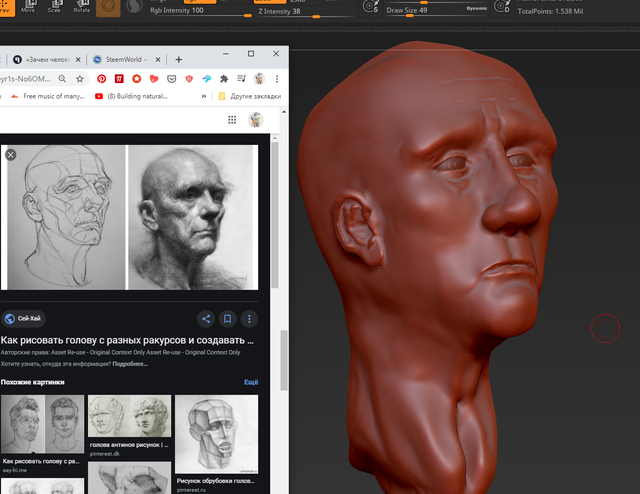 I just started.
Привет
Я - начинающий 3D-художник. Я учу 3ds max, Blender, zBrush, Unity and Unreal Engine, мне нравится скульптить разных персонажей, но иногда я прохожу и разные курсы по 3D-моделированию. Мой родной язык - русский, но я говорю по-английски, и немного разбираюсь в польском и немецком (хотя это не важно, когда есть "Гугл переводчик").
Главная цель этой страницы - заставить себя работать больше, т.к. на самом деле я - ленивая ж*па, ну и дополнительная практика в английском - это всегда хорошо.
...И крипта - это тоже хорошо. =)
Если вы знаете какие-нибудь теги/группы тут по 3D-моделированию, плиз, поделитесь.