Hibtc revolutioninzing the cryptocurrency market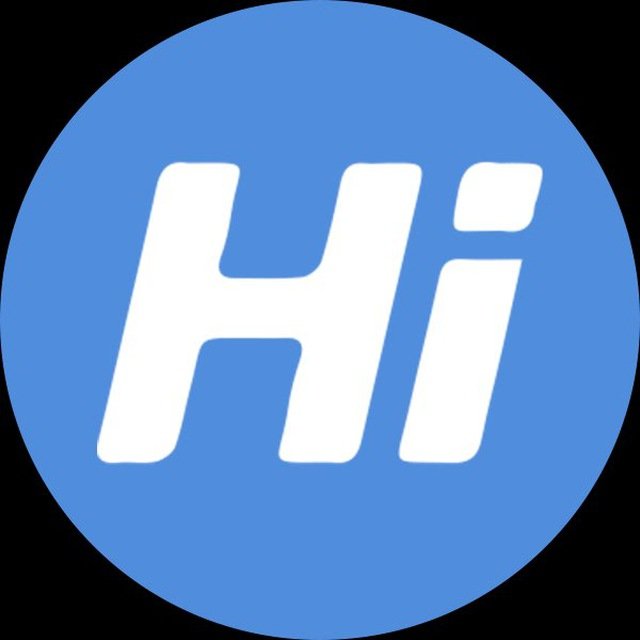 The creation of bitcoin by Satoshi .N in 2009 gave rise to the era of cryptocurrency.
It is estimated that there are over 1500 cryptocurrencies, with a market value of 400 billion USD.
The continuous growth and expansion of cryptocurrency market could be linked to the massive investment interest of investors .
Despite this exponential growth, however, there are still factors impeding on the adoption rate of cryptocorrency.
Factors such as:
Few cryptocurrency exchanges: it is a fact that ,there are not sufficient exchanges where these cryptocurrecies can be traded and exchanged, and most of the available cryptocurrency exchanges are functioning below par.
There is the issue of low efficiency of these exchanges....ranging from, interfaces that are not user friendly,
High transaction fees.
Lack of transparency.
Security issues.
Hidden charges.
High Exchange Listing fees.
You will agree with me that some of these exchanges have a way of frustrating investors /traders through their cloggy interfaces. A situation where a user would have to spend considerable amount of time just to complete a single transaction.
We have seen situations were an exchange is hacked and user funds and data compromised, because of lack of good security measures to secure user funds and data by the exchange.
It is no news that most of these exchanges make millions of dollars and pocket it all , without as much as extending to their users as a way of motivation .
This is where the issue of transparency comes in.
Developers are not left out of the inefficiency of these exchanges, as they charge some ridiculous amount , ranging from $50,000 - $100,000 to list a coin on their platforms.
Another challenge is that most of these exchanges only allow users access to prices of coin and volume data, etc , which in itself is insufficient to make an informed investment decisions.
This is not encouraging as it would result to developers getting discouraged about creating more cryptocurrencies......which limits growth of the cryptocurrency market.
All these issues are contributing to the low adoption rate and development of cryptocurrency market.
Introducing Hibtc, a state of the art cryptocurrency exchange.
WHY HIBTC?
Hibtc would proffer lasting solutions to the aforementioned challenges by providing an efficient, convenient, safe cryptocurrency exchange.
Hibtc would implement a water tight security, to ensure the safety and protection of user data and funds.....which will go a long way in building trust in the platform.
Users, will be able to make an informed decisions regarding their investment choice, targets, as the professional financial unit of hibtc team would provide them with rich risk hedging instrument.
This will mitigate against investment risks significantly.
Hibtc has made put measures in place to see that all revenues accruing to the exchange platform to be distributed among all hibt holders .
Hibtc aims to introducing a Dividend Bonus Program, through which interested users are rewarded with the dividend bonus .
Note: this is in addition to the normal dividend.
In order to make for a sustainable and continuous development of hibtc the Holder Shared Fund Account would be made accessible for all.
Hibtc is poised to disrupt the traditional fee-based currency listing mode with the 1:1 currency listing dual channel mode.
What this means is that developers can get their currencies listed on hibtc with almost zero-fee, as the listing of their currency is highly contigent on the recommendation of users on hibtc platform.
Everything would be done in a fair and transparent manner.
Transaction Mining
Using the "transaction + token holding" mining modelwith 50% of the HiBTC Token (HIBT) is rewarded to users through transaction processing fee mining. When a user processes a transaction, a transaction fee is produced then based on the HIBT held by the user and the market price of the processing fee paid and with the current market price HiBTC calculates the number of rewarded HIBT the user should receive accordingly.
BENEFITS OF A HIBT HOLDER?
You are able to give unhindered recommendations regarding token listing on the platform.
You are eligible for the dividend bonus.
You are empowered to actively participate and be an integral part of the HIBTC community committee and be involved in decision making.
You can participate in the fomohibt prize pool.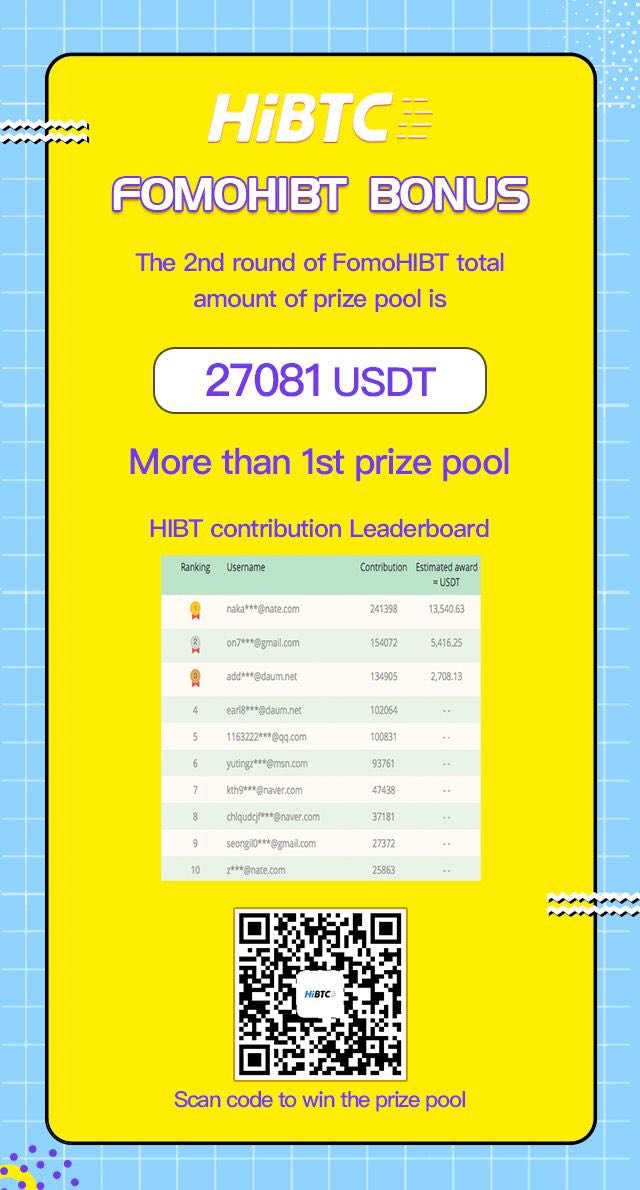 FOMOHIBT
Hibtc as a commitment to its goals has set up a price pool that grows in relation to the platform's growing income.
This price pool once running, 100% of "holders shared funds" will be put into it daily.
The pool prize for the day is then shared among all those that contributed that day once the price is triggered.
At the end of the day, the 3 top contributors are rewarded with 50% of the total pool prize while the
20% of the remaining total pool prize is distributed to the each contributor according to the amount each user contributed.
Token Allocation
HiBTC Token, which currently stands at 10 billion HiBT, is allocated into five departments, namely, market promotion, cornerstone investors, founding team and strategic partners, holder shared fund, mining reward in quantity and proportion.
5 billion HIBT which covers 50% of the Token goes into mining reward; 2.5 billion (25%) goes into servicing founding team and strategic partners; 1.8 billion (18%) goes into Holder Shared Fund; 500 million (5%) is allocated to cornerstone investors; while 200 million, covering 2% services market promotion.
This HIBT is generated in three phases, with each remaining significant to the growth of the market: the mining part (50%), the thawing part (43%), and the early release part (7%).
USEFUl LINKS
Exchange Link: https://www.hibtc.com
Whitepaper: https://www.hibtc.com/om/about/en-us/whitepaper.pdf
Twitter: https://twitter.com/HiBTC_Exchange
Telegram: https://t.me/www_HiBTC_com1
Author :
https://bitcointalk.org/index.php?action=profile;u=2324458