Travel blog #5 by @MikeTravels: A peaceful hike at Cementerio de Montjuic in Barcelona, Spain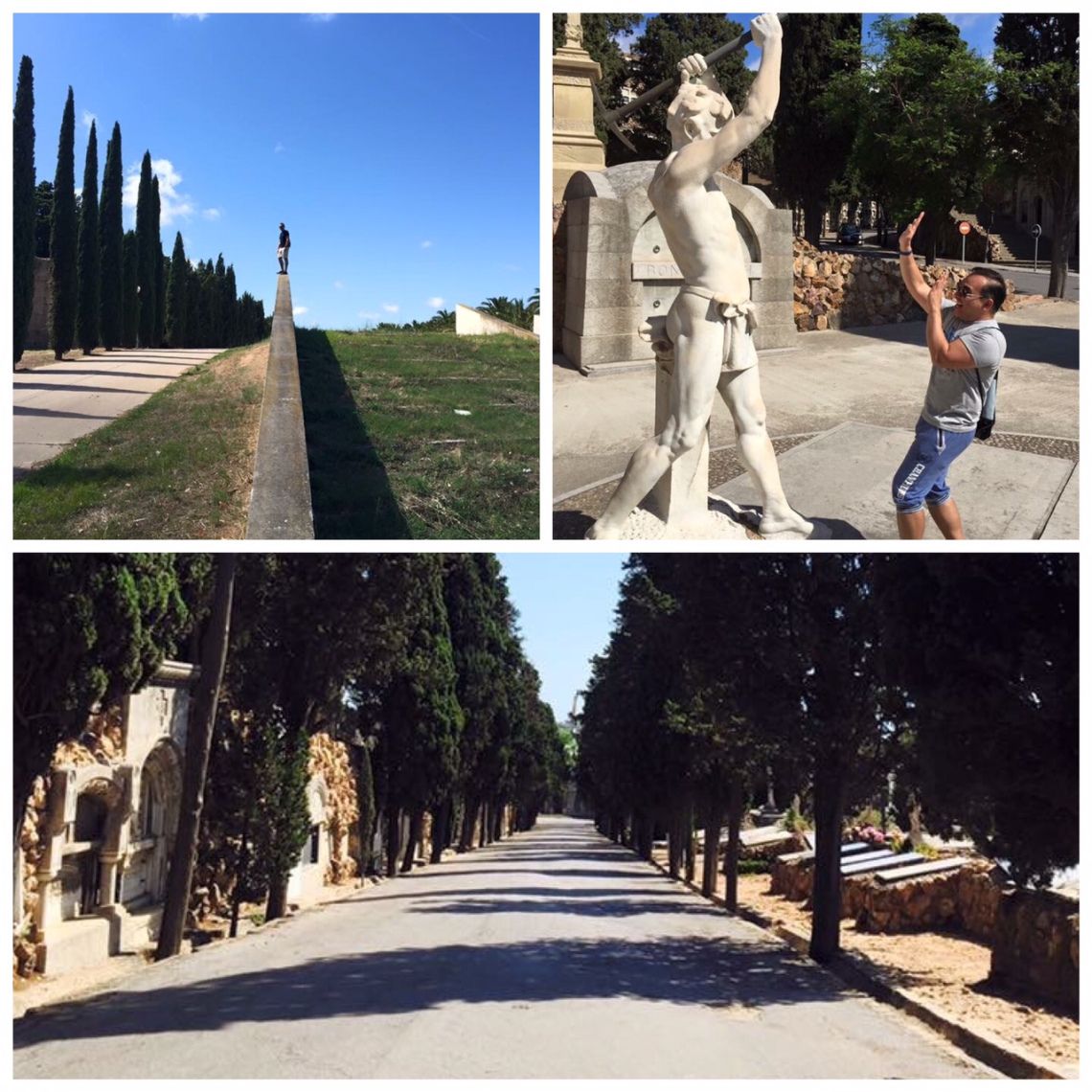 Working an international trip can get very expensive, so I try to do inexpensive or free activities when I have a long layover somewhere. One of my favorite cities in Spain is Barcelona. On this particular day, I was fortunate enough to work with my friend Chuck, and Andrew.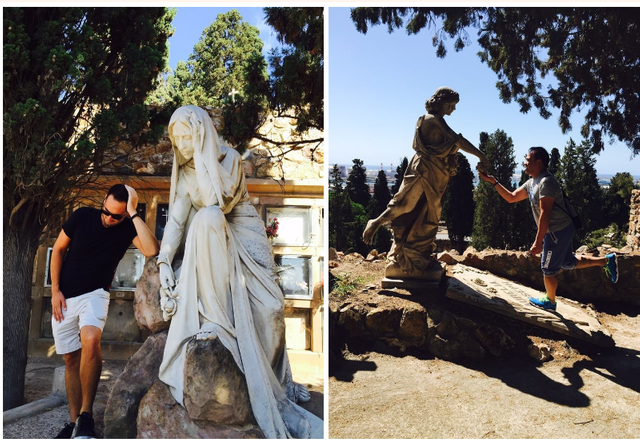 Since we were all on a budget, I talked them into hiking with me and go to a Cemetery. I presume that visiting cemeteries is not on everyone's to-do list when visiting a city like Barcelona, but this one was an exception. After a quick shower, we got dressed, grabbed some snacks at the local bakery, and then took the bus to the Cementiri de Montjuïc. Such a massive and overwhelming location! This place has been on my bucket list for some time because I would always see this on top of the hill on our way to our crew hotel. It fascinated me because it was on a steep slope, and thought it would be cool to take pictures here. Montjuic offers a great view of the city and is photogenic. The place offers Classic and Gothic designs inspired the ancient monuments. There are also a few that were influenced by the Art Noveau movement. The steep slopes of the hillside give Montjuïc its unique character, and it's a great place to hike and explore if you are looking for something different.