Las golosinas más vendidas de la historia // The best-selling treats in history
Son los dulces más ricos y famosos. Todos los disfrutaron alguna vez en su vida. Estos son los mejores chocolates, chicles y barritas de todos los tiempos. 
They are the richest and most famous sweets. They all enjoyed it once in their life. These are the best chocolates, gum and sticks of all time.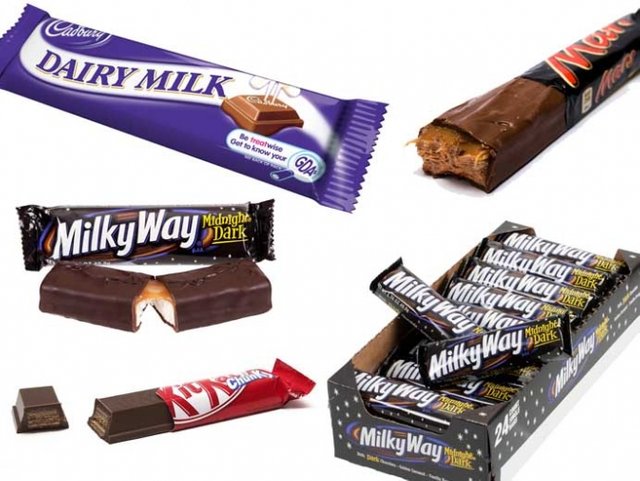 En el cine, en el recreo del colegio, antes de entrar a la oficina, para enamorar a una novia. Todos, en algún momento de nuestras vidas, tuvimos una golosina de cabecera: un chicle para masticar durante horas, en alguna espera interminable frente a la parada del colectivo; un chocolate siempre a mano en el bolsillo de la campera. En esta nota, les contamos cuáles son los dulces más famosos y vendidos de todos los tiempos en todo el mundo. 
In the cinema, at school recess, before entering the office, to fall in love with a girlfriend. Everyone, at some point in our lives, had a head candy: a chewing gum for hours, some endless waiting in front of the bus stop; A chocolate always at hand in the pocket of the jacket. In this note, we tell you which are the most famous and sold candies of all time in the world.
 1.    M&M
Esta golosina es, probablemente, la más consagrada de la historia. Existe desde 1941 y no hay cine del planeta que no la venda. Su creador, Forrest Edward Mars, se inspiró en los famosos Smarties ingleses y, en un principio, los M&M eran sólo bolitas de chocolate que los soldados norteamericanos consumían durante la Segunda Guerra Mundial. Recién en 1954 se introdujo el maní chocolatado y las ventas se dispararon. Fue nombrada por el New York Times como "la golosina más influyente de todos los tiempos". Algo así como la Oprah Winfrey de las golosinas. 
1. M & M
This candy is probably the most consecrated in history. It exists since 1941 and there is no film on the planet that does not sell it. Its creator, Forrest Edward Mars, was inspired by the famous English Smarties and, initially, the M & M were just chocolate balls that the American soldiers consumed during the Second World War. It was not until 1954 that chocolate peanuts were introduced and sales shot up. It was named by the New York Times as "the most influential candy of all time." Something like the Oprah Winfrey of goodies.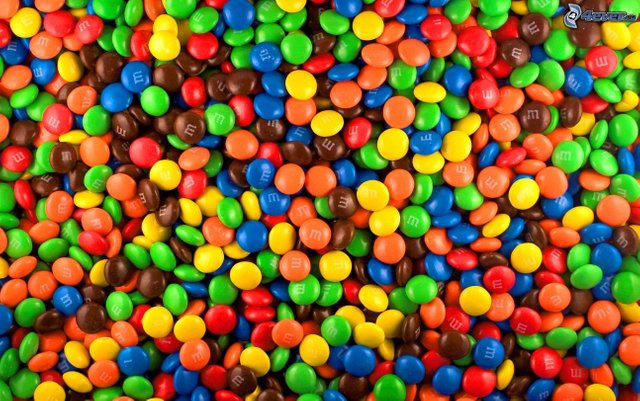 2.    Milky Way
Es otro producto de la empresa Mars, tal vez uno de los más exitosos después del M&M. El Milky Way es una barrita con centro de nougat y chocolate o vainilla, con caramelo arriba y una capa de chocolate con leche (fue la primera en su tipo de la historia). Fue creada en 1923 y hoy se consume en más de 100 países. Algunos la siguen conociendo como la "barra Mars". 
2. Milky Way
It is another Mars product, perhaps one of the most successful after M & M. The Milky Way is a nougat center chocolate and vanilla bar, topped with caramel and a layer of milk chocolate (it was the first of its kind in history). It was created in 1923 and is now consumed in more than 100 countries. Some still know it as the "Mars Bar".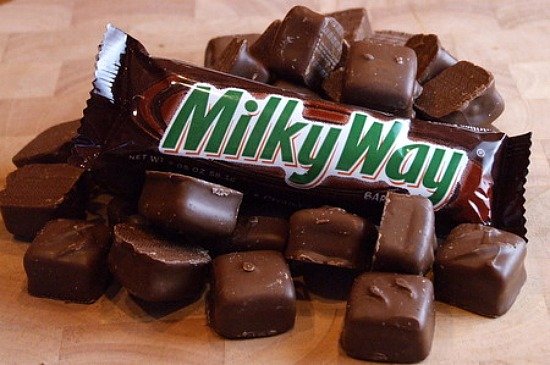 3.    Kit Kat
El Kit Kat es una galleta de chocolate con leche, creada en 1935 en Inglaterra por la compañía Rowntree Limited. Tras la compra de Rowntree por parte de la multinacional Nestlé, en 1988, esta firma empezó a comercializar el Kit Kat en todo el mundo. Es la golosina más vendida en el Reino Unido y, curiosamente, en Japón, en donde ha sido versionada en sabores como banana, melón, vainilla y té verde. 
3. Kit Kat
Kit Kat is a milk chocolate cookie, created in 1935 in England by the company Rowntree Limited. After the purchase of Rowntree by the multinational Nestlé, in 1988, this firm began to commercialize Kit Kat around the world. It is the best-selling treat in the UK and, interestingly, in Japan, where it has been covered in flavors such as banana, melon, vanilla and green tea.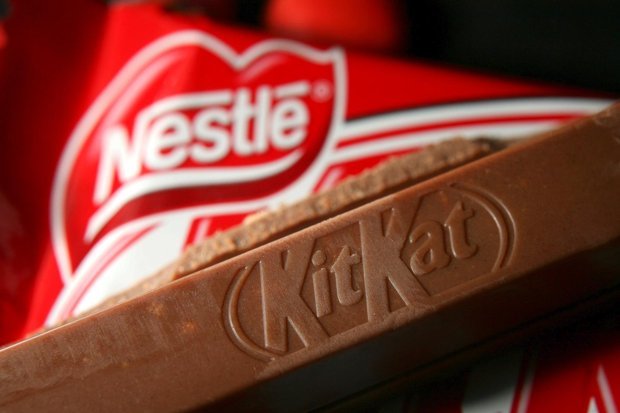 4.    Milka
Es el famoso chocolate suizo, aquel del aviso de la vaca pintada de violeta (que, según testigos, terminó intoxicada por la pintura). Producido mundialmente por Kraft, Milka es uno de los más consumidos del planeta: sólo en Alemania factura 730 millones de dólares al año, dejando en segundo lugar a Lindt. 
4. Milka
It is the famous Swiss chocolate, that of the notice of the cow painted violet (which, according to witnesses, ended up intoxicated by the painting). Produced world-wide by Kraft, Milka is one of the most consumed of the planet: only in Germany invoices 730 million dollars a year, leaving in second place to Lindt.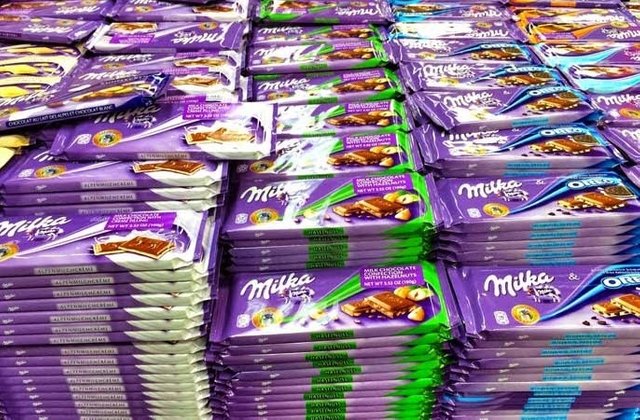 5.    Cadbury Dairy Milk
Los chocolates Cadbury no podían quedar afuera de este podio dulce. Sus tabletas son las más consumidas en Inglaterra, Irlanda y Australia. Un dato que llama la atención es que el Dairy Milk fue elegido el año pasado como el chocolate más comercializado en India. 
5. Cadbury Dairy Milk
Cadbury chocolates could not be left out of this sweet podium. Its tablets are the most consumed in England, Ireland and Australia. One interesting fact is that the Dairy Milk was chosen last year as the most commercialized chocolate in India.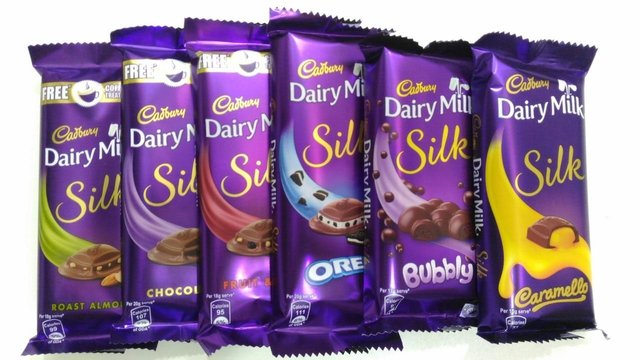 6.    Trident
Es el chicle más vendido del mundo, según una reciente encuesta publicada por la revista Business Week, y también el primero sin azúcar de la historia. En sus tres versiones, Trident, Trident White y Trident Splash, registra ventas por u$s 682 millones en Brasil y u$s 352 millones en México, dos de los países en donde más se consume. Un dato de color: fue el primer chicle masticado en el espacio, en las misiones norteamericanas de los años ´70. 
6. Trident
It is the world's best-selling chewing gum, according to a recent survey by Business Week magazine, and also the first sugar-free gum in history. In its three versions, Trident, Trident White and Trident Splash, has sales of USS 682 million in Brazil and USS 352 million in Mexico, two of the countries where it is most consumed. A datum of color: it was the first chewing gum chewed in space, in the North American missions of the '70s.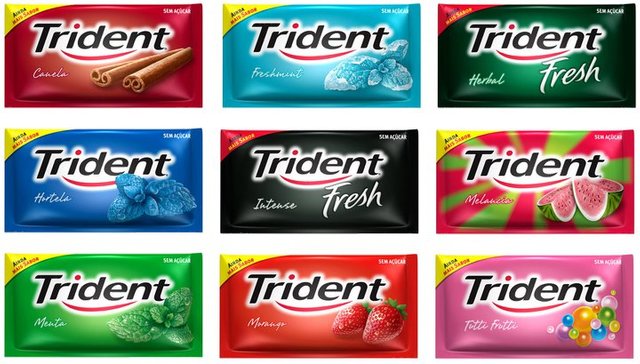 7.    Chicles Hollywood
En Francia, el chicle por excelencia se llama Hollywood. Ningún otro le pisa los talones. Fabricado por Cadbury, es el más consumido en tierra gala, con ventas anuales por 318 millones de dólares en ese país.
 
7. Hollywood Chewing Gum
In France, the chewing gum par excellence is called Hollywood. No other footstep. Manufactured by Cadbury, it is the most consumed in Gala land, with annual sales for 318 million dollars in that country.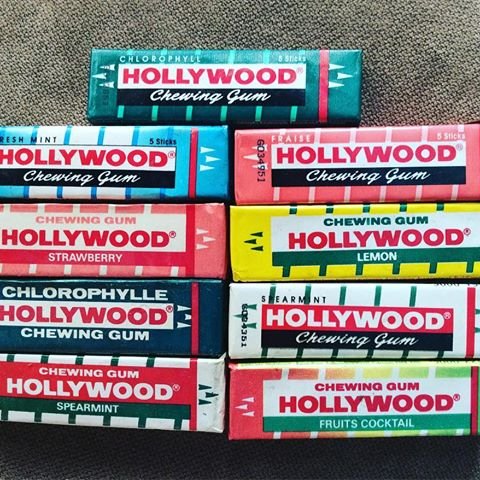 8.    Snickers
La barra de chocolate y turrón producida por Mars es, para muchos, la más rica de todos los tiempos. Por lo pronto, es sin dudas una de las más vendidas, con ingresos por u$s 2.000 millones anuales. En un principio, los Snickers se conocieron como barras Marathon y llegaron a la fama mundial en 1984, cuando fueron el aperitivo oficial de los Juegos Olímpicos de ese año en Los Ángeles. Actualmente también se comercializa el helado Snickers, que es delicioso. 
8. Snickers
The bar of chocolate and nougat produced by Mars is, for many, the richest of all time. For now, it is undoubtedly one of the most sold, with revenues of US $ 2 billion annually. At first, the Snickers became known as Marathon bars and became world famous in 1984, when they were the official appetizer of that year's Olympic Games in Los Angeles. Snickers ice cream is also marketed today, which is delicious.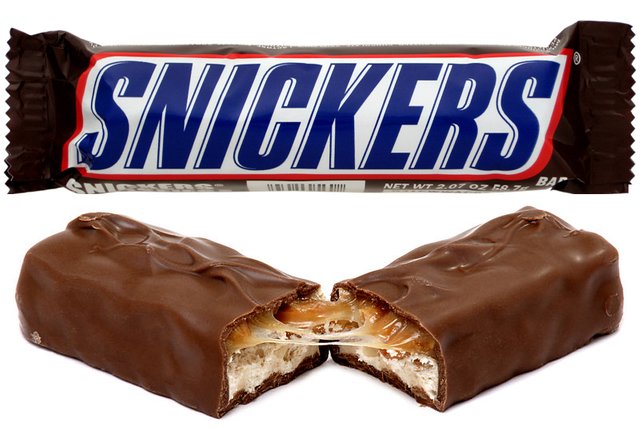 Cual es tu favorito ??....
What is your favorite ??...
FUENTE DE IMAGENES: www.google.co.ve