My Visit at Pompeji ..Part 1 Original Content with 14 Pictures
When we stopped a few weeks ago on our return trip to Vietri to stay there we spontaneously decided to visit the ancient Pompeii. Said and done after a good breakfast, we set off early in the morning. From our hotel To Pompeii it was about 30 minutes by car.Pompeji is located in the Italian region of Campania near Naples, at the foot of Mount Vesuvius and close directly to the modern Pompeii.
When we arrived in Pompeii I tell you people an Italian trafficschaos high 10, but somehow it runs nevertheless.Augen to and by was the motto.Endlich arrived we on the private tourist park our car turned off.The advantage of the parking is supervised and lies Directly at the excavation site. When I remember correctly we have paid 1.50 EUR the hours. What I would like to mention, if you want to go to Pompeii to visit the ancient city, then please pay attention to the following.
Good footwear and a backpack with provisions the city is say 10 square kilometers large. We were there one day and this definitely did not go to see everything.
After the parking lot there are old carousels and then some stands with typical souvenirs from Pompeij and very professional sellers who directly appeal to you something to sell. So a plan you do not buy the gets you at the checkout for free.
After we had fought past the stalls, we finally arrived at the finish. The legendary Pompeii is in front of us, and wants to be explored. I was delighted as a little boy. The camera polished on high gloss and was ready to take everything Are large showcases built up and there will be something emotional in the showcases lying people from the toddler to the adult in exactly the position in which you were buried by the up to 25 meters thick ceiling of volcanic ash and pumice Sth. Here are some pictures.
That was the way from the street to the entrance where the showcases were.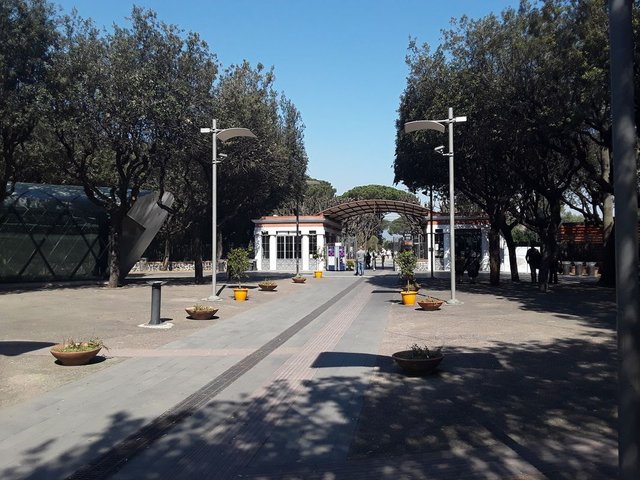 This is the plan with the individual sectors but as you said at the checkout you get a free guide. The entrance cost 11 EUR.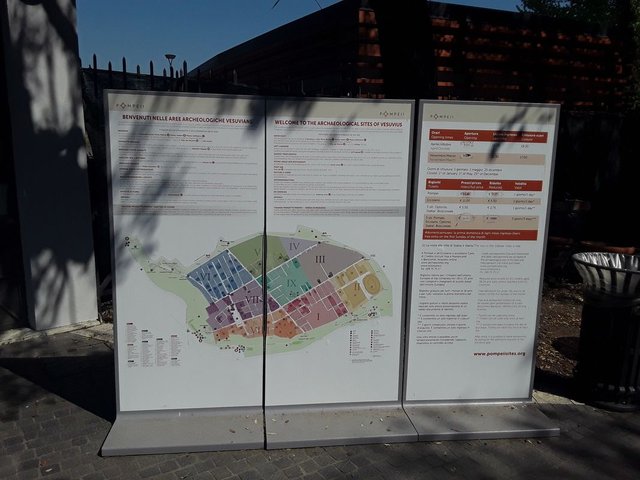 This is the plan you get for free.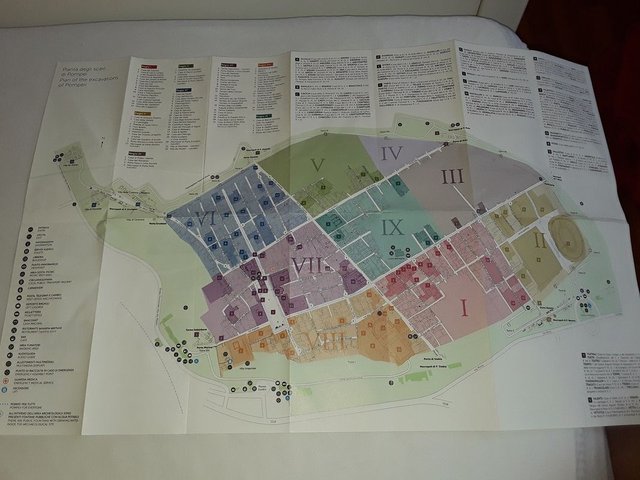 So we had a city guide with a map of the course very nicely illustrated the can you still buy additionally at the stands.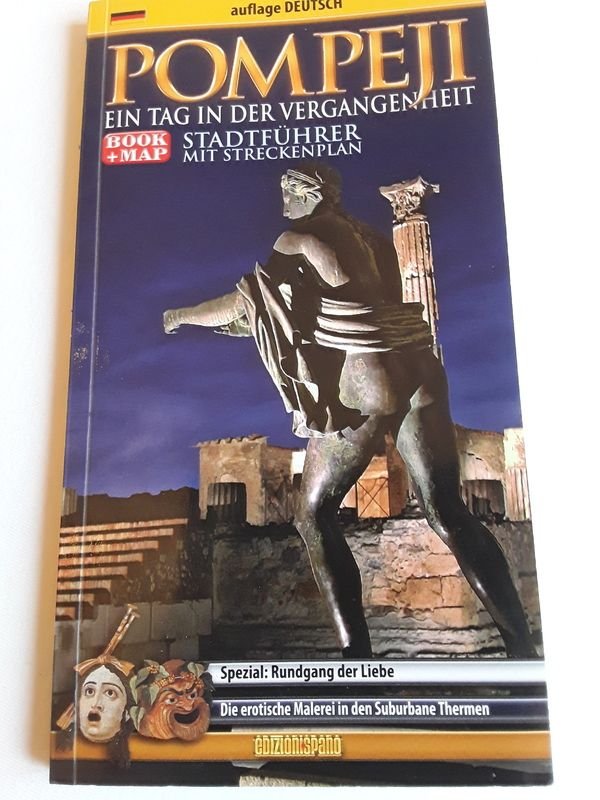 So now it is finally going to go through the entrance through what we now expected, I was really excited. We stood on antique ground.To the right of us is the Anfiteatro from the far side and the Palestra Grande on the left. We are then in the Palestea Grande.
What I saw in the Palestra Grande, I'll show you in part 2 of "A Day in Pompeii".
Content and Pictures by Germanlifestyle