Archaeologists reportedly managed to find a collection of artifacts in the form of the oldest jewelry in history.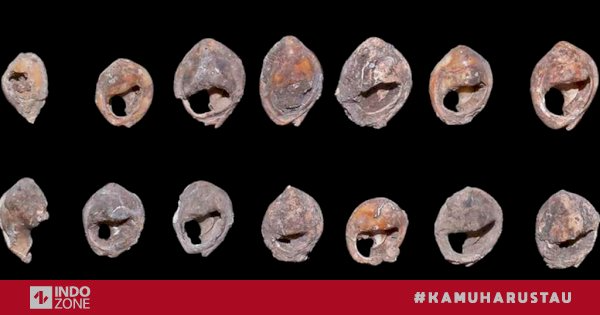 There are many artifacts that have been found by researchers or archaeologists in this world. As with the discovery of the oldest jewelry on this one.
Archaeologists are reported to have carried out excavations and found artifacts in the form of jewelry which are considered the oldest in history. The collection of artifacts consists of 33 beads from shells that are nearly 150,000 years old.
Citing Science Advances, the jewelry collection was discovered by researchers in 2014. They also carried out a number of tests, such as dating the uranium series to determine the age of the shell to the surrounding sediment.
The oldest jewelery collection was discovered by archaeologists during excavations in the Bizmoune Caves, an area in southwest Morocco. Seeing this, Steven L. Kuhn as a professor of anthropology from Arizona University and members of the artifact research team gave his comments.
"This artifact could be part of the way people of that era expressed their identity through what they wore," he said in a statement.
"It (jewelry collection) shows that jewelry has existed for hundreds of thousands of years ago, it indicates that humans have been interested in communicating with more people outside their immediate environment such as their families." he continued.