Murdered US spy found alive 50 years after his death. The final chapter in my father's story?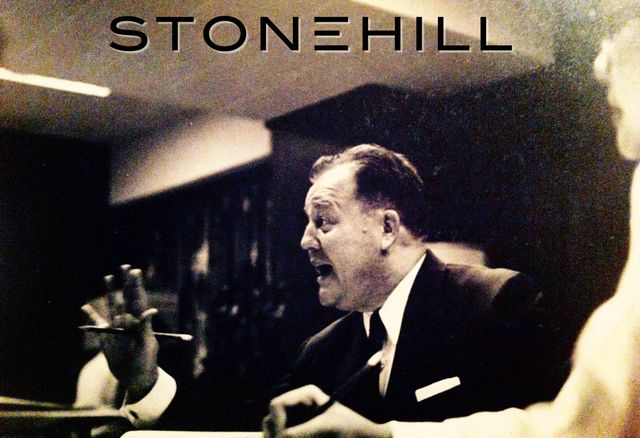 Just when I thought there could be no further twists to the fantastical tale of my father's life in the Philippines, along comes another reason why I cannot give up on the idea of telling his story to the world.
His tale is so interesting that over the years it has been picked up by various different people who continued the research for their own entertainment, or as it was this year, with the intention of turing it into a Netflix film. It is in this way that I learned yesterday of what seems likely to be the final twist & perfect end to this story:
A man who was crucial to proving the US gov had perverted the course of justice in a dramatic court case back in 1962 disappeared just before he was due to give his testimony. No corpse was ever found yet two local men confessed to his murder (death by sharks) and the case continued without him.
What I discovered yesterday is that he is apparently still alive, living in a care home in Canada. If true, this news confirms with certainty that he was removed from the picture by the US government to guarantee my father could not win his case.
Dad was prevented from establishing new businesses over the next 30 years in multiple different countries by undercover US operations and ultimately died penniless and resentful.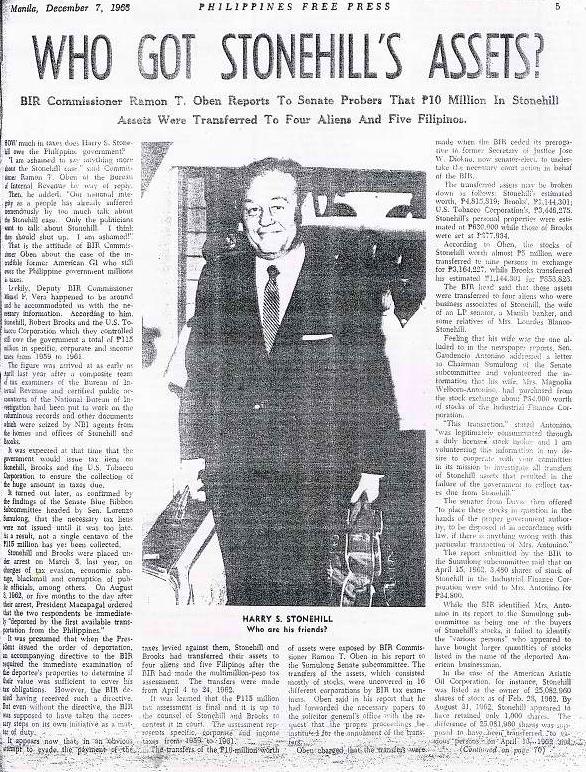 Philippine newspaper article, 1965
In a nutshell...
Harry Solomon Stonehill was born in Chicago but found himself in the Philippines during the 2nd World War, fighting the Japanese. He saw potential and stayed on after the war to become the most powerful businessman the country had ever known. He controlled 17 corporations, was very close with President Macapal and was like a legend amongst the people themselves who would reach out to touch him in the streets believing it would bring them wealth & prosperity.
His ego was not small and when asked about his relationship with the government, he famously once bragged "I am the government!"
His primary business was tobacco and this was to be his undoing.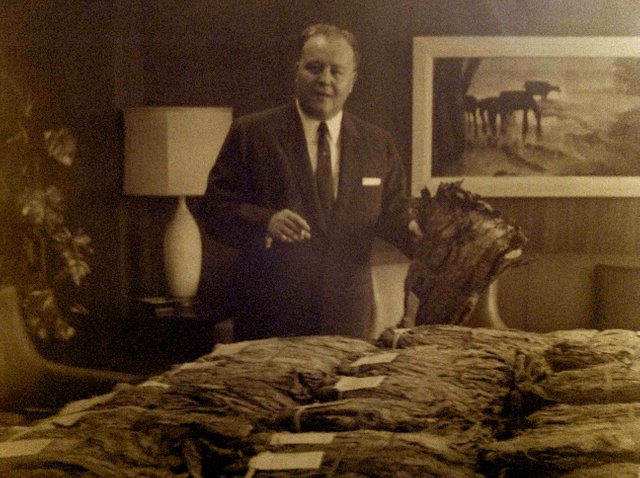 Checking tobacco quality in his office 1955
He cut off the supply of US tobacco to the Philippines by teaching rice farmers how to grow this more profitable plant, so the US approached him demanding that he do them political favours, to the tune of guaranteeing the election of a different man, the notorious (and US friendly) Marcos. Stonehill refused and ultimately sealed his fate.
The spy who didn't die
Menhart Spielman was a Jewish Holocaust survivor whose entire family had been wiped out by the war. He was employed by the US to find a way to get Stonehill out of the Philippines once and for all.
This image is the only one I can find showing his face.

Harry sympathised with Holocaust survivors because his parents were Polish Jews who had also lost a large number of friends & family to the war.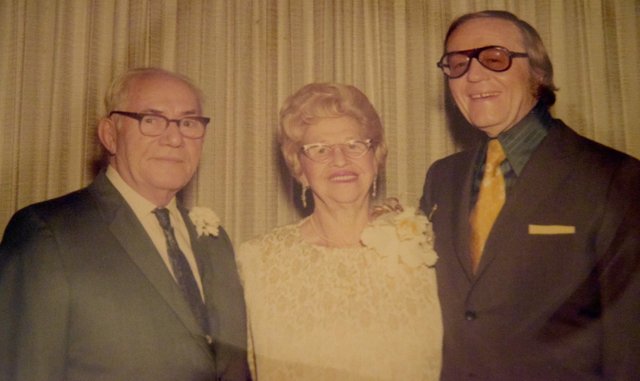 Stonehill with parents 1972
Spielman was consequently able to easily gain employment with Stonehill in the Philippines and it didn't take him long to infiltrate the inner workings.
The evidence he was looking for appeared in the form of a notebook which documented hundreds of 'off the book' payments to government officials and top businessmen.
I want to point out here that all foreign businessmen who wished to ensure smooth ongoing transactions in Asia employed this practice. They didn't even have a word for bribery. It was just standard practice. The mistake my father made was in keeping record of such sensitive information and I can only think it was his ego which led him to do this.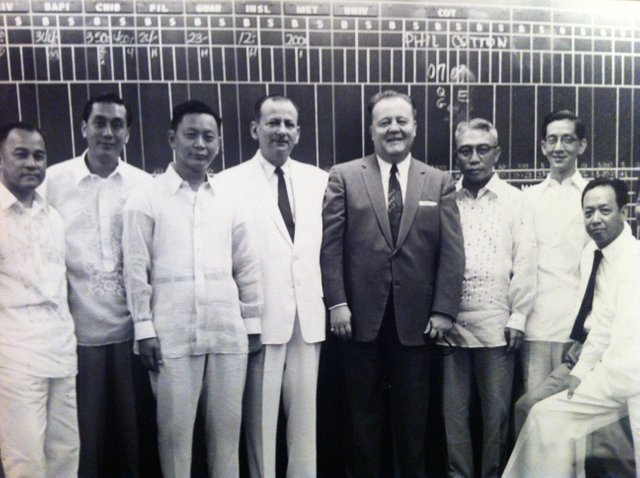 Stonehill with partners & associates 1955
The end of the line
Instead of taking the notebook directly to the US, Spielman approached Stonehill and offered him the chance to bribe his way out of trouble. I never saw my father angry, but I can imagine how in this situation he would not have kept his cool. He refused to pay the bribe and threatened to kill Spielman if he handed the notebook over to the US.
Spielman ignored the threat and sent the notebook to the US sparking off a swift chain of events.
The US gov threatened to publicly reveal the notebook if President Macapagal did not evict Stonehill & his business partner from the Philippines immediately. Such a move would have threatened the President's administration, so he had no choice.
Their bank accounts & assets were seized by the Philippine government, they were deported at gunpoint and the previously Stonehill owned media pumped out stories of corruption, painting them as criminals to justify the deportation.
As I previously mentioned, when the time came for Spielman to testify in the US, he suddenly disappeared. It was apparent he was going to tell the truth and reveal his primary mission in the Philippines, so the US did what they always do in these situations and removed him from the picture.
To add insult to injury it was implied by the US that Stonehill had something to do with the death of Spielman, leading many to label him a murderer. Something I can assure you he was not.
I had assumed all these years the US simply had Spielman killed.
So now that I know he is alive and likely doesn't have long to live, I am wondering if he would be willing to tell the truth on camera?
Had my father won his case my sisters and I would have inherited a ridiculous amount of money.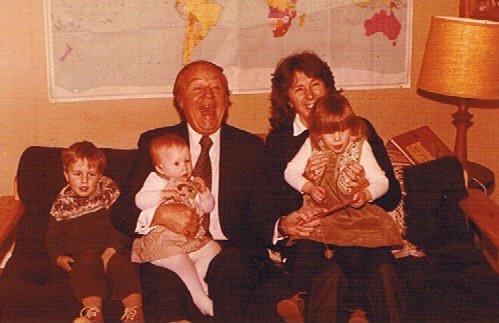 That's me on the left with my mother, father & two sisters.
I was disappointed a long time ago but today I am over it. Further to this I can acknowledge that receiving millions of dollars at the age of 25 (when I was a big drug user) would probably not have taken my life in a good direction.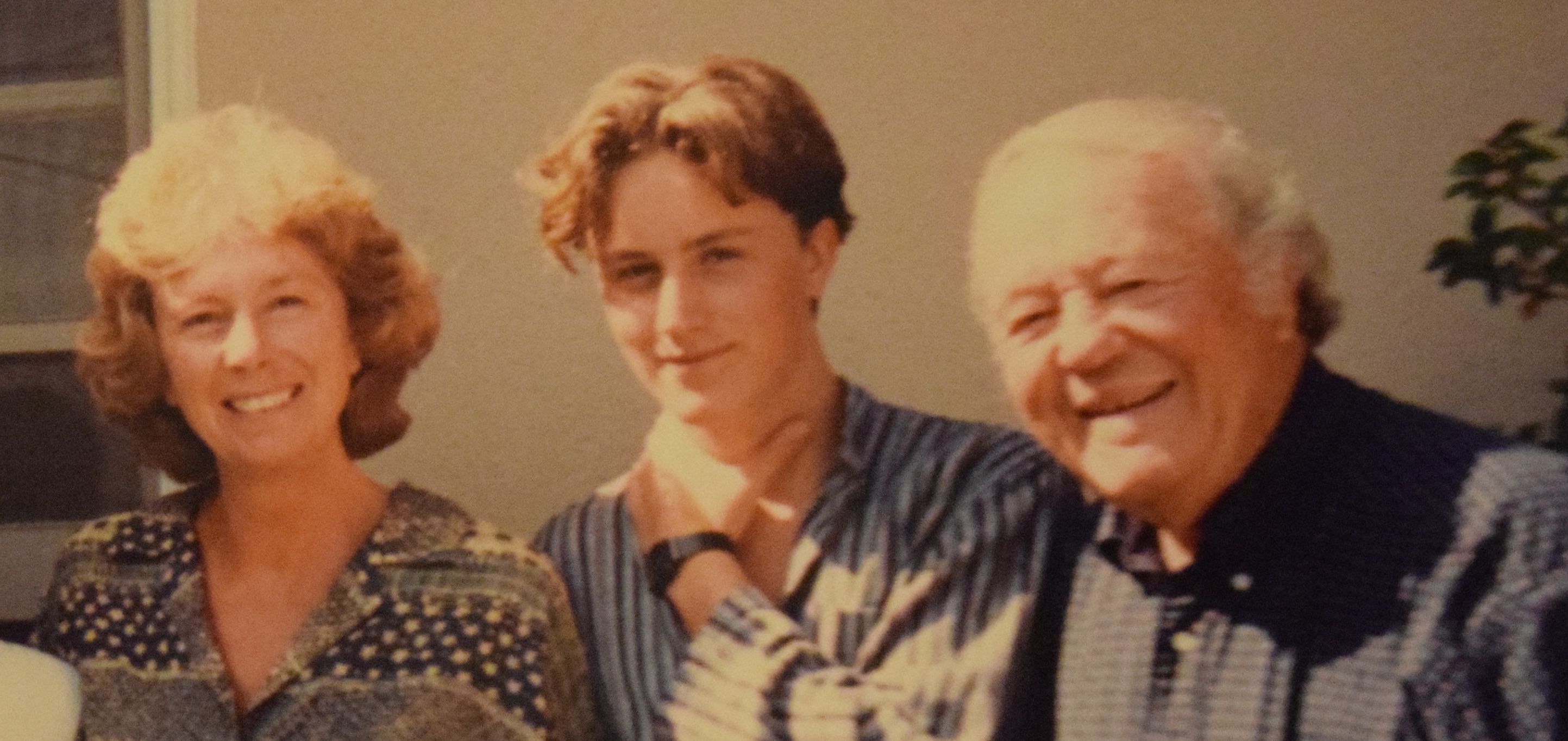 My mother, myself & my father in 1992
The only thing which matters to me now is that history does not paint his tale dishonestly. When I google his name I find articles like this one which portray him as a criminal because they have no knowledge of the story I have just told you.
What can I do?
All my life I have known the answer to this question.
A quality documentary must be made, followed by a book and feature film.
Is it a coincidence that I was drawn to filmmaking at an early age, despite my father pushing me to be a businessman?
I don't think so.
The proposed Netflix film felt like the answer earlier this year, but just as with so many previous attempts to make this story public, the funding has for some reason been denied at the last moment.
And only I remain.
Somehow I must fund this project myself and go to the Philippines with my camera.
It almost feels like my destiny.
---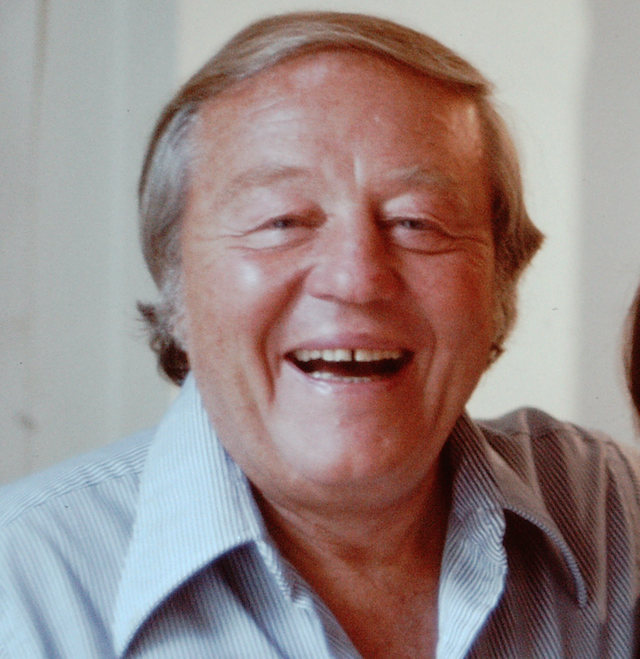 Harry Stonehill 1917 - 2002
The following words are taken from his unpublished autobiography:
"Ever since my parents brain washed me into believing America was a magnificent nation, completely altruistic and sincerely devoted to helping under privileged peoples, even to its own detriment, I had believed it with all my heart until I saw what they could do to one of its citizens if that person did not bend to its powerful bureaucracy or political dictates.
In relating the sincerity of myself towards the self improvement of this impoverished under developed Philippines, and then finding I was fighting a group in Washington dedicated only to American self interests, shocked me and destroyed my naive desires.
This is a story about the good guys and the bad guys. Generally the good guys win the battles against the evils of the world and the bad guys end up paying for the consequences of their actions in many different ways.
I am of the opinion a great injustice has been done and I believe in this instance, the good guys have committed continuous criminal acts in collaboration with the U.S. Federal Judiciary, the U.S. State Department, FBI, CIA and Department of Justice. And in doing so have reversed their roles with the bad guys."
---
He was a London based filmmaker until he sold everything and set out on a barefoot journey around the world, currently based in the South of France.

He is travelling with his partner & two children and with no bank account he has been living on crypto for over two years.

Sam supports @naturalmedicine because they are seeking to help us in ways which go far beyond money. Please come and join us on Discord

All content created for this account is 100% original (unless otherwise stated), produced by @samstonehill who invites you to use & share freely as you wish.

All non original photo sources can be found by clicking on the image