The Mighty African empire that conquered Egypt and invaded in the Middle East but was eventually forgotten by history
When we think of ancient and powerful African civilizations, of course what comes to mind is the Egyptian civilization. We learn in school about its greatness, its riches and its importance, just as it has in its archaeological heritages, which are true wonders of the history of humanity. There is, however, another ancient African kingdom, which not only left us with treasures of archeology - including more than 300 pyramids that remains intact which were built 3,000 years ago - as it came to conquer and rule Egypt itself for a few decades, but history had simply forgotten about it.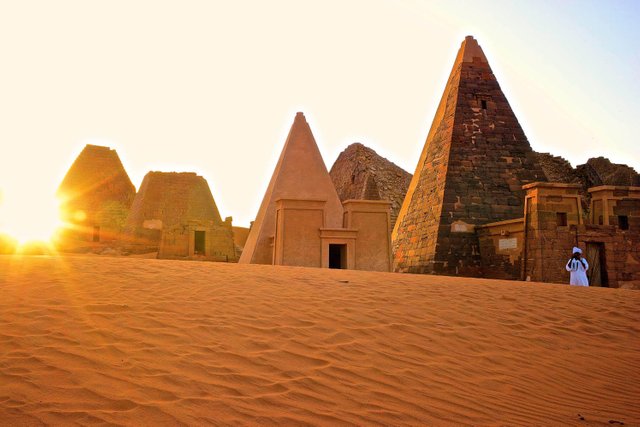 Source
It was the kingdom of Kush (or Cuxe), constructed of farmers, artisans and merchants who have come to rival wealth with the pharaohs. The Cossites possessed gold mines and fertile lands. Amazingly for that time, women could rule as queens in their own right. One of them even defeated the Romans!
The kingdom was located on the edge of the Nile, where today is Sudan - and this privileged position on the trade route of the time helped build the Czar's wealth and power. The conquest of Egypt occurred in the eighth century BC, where the Czarites reigned as pharaohs for almost a century.
The decline of the kingdom is quite mysterious, and would have taken place between the second and third centuries, due to an Ethiopian invasion of Axum's kingdom, but such a conclusion is highly controversial among historians. Its language and writing are almost gone, and with that, much of his history.
Perhaps in the future, it will be possible to learn something about the history of this great ancient African civilization. But so far there are none or almost none.
However, the pyramids and monuments standing in the desert still proudly represents how great this civilization was. It's a shame that we know so little about them. Almost 300 pyramids remain almost intact from 3000 bc!
Take a look at some more photos to perceive the feeling of how great this civilization was: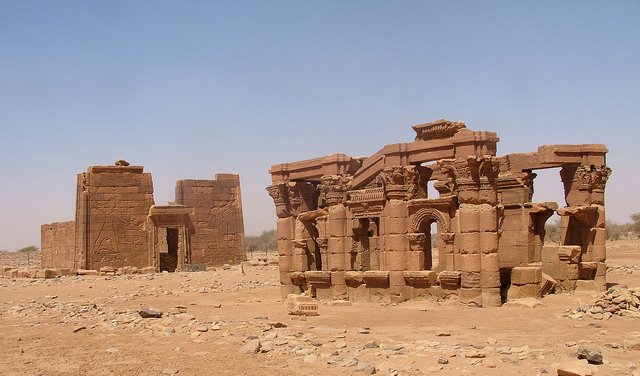 Source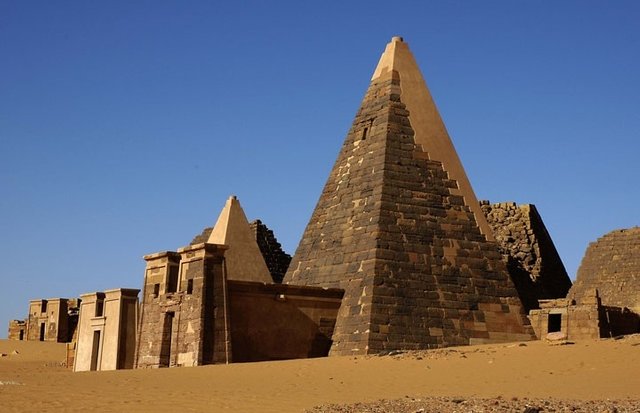 Source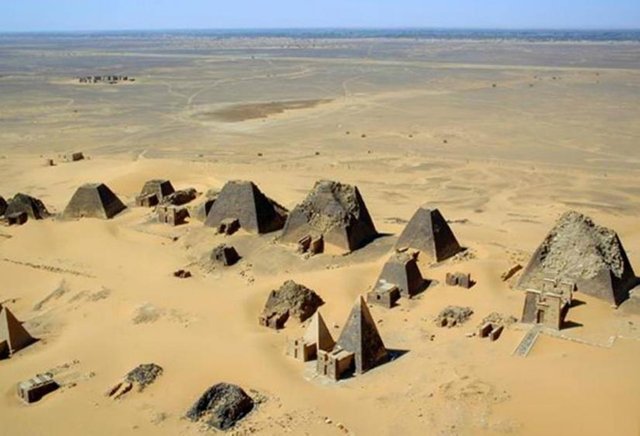 Source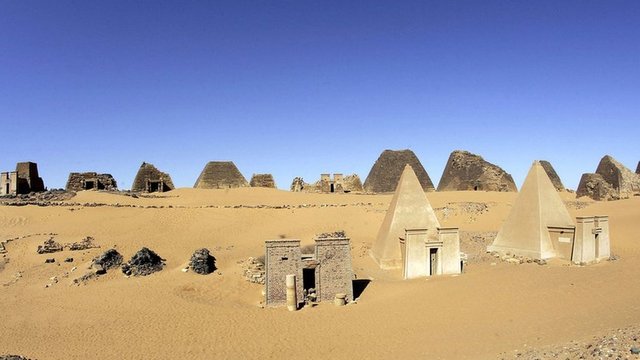 Source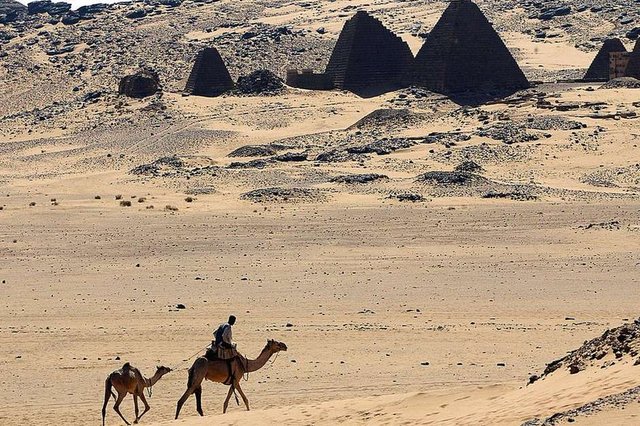 Source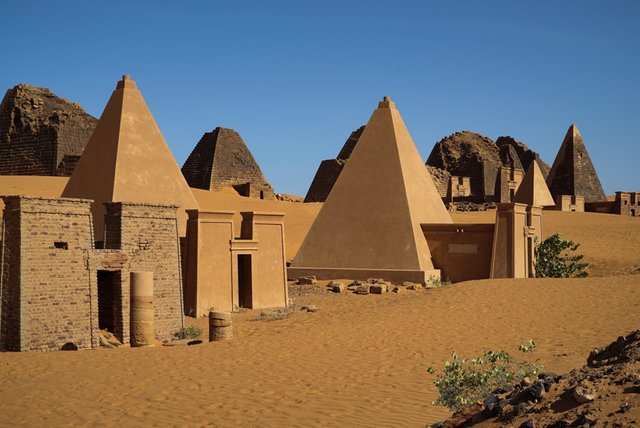 Source
I hope you've enjoyed my article. If so – I'm doing an article about the queen of kush who defeated the Romans – I'm sure you'll enjoy that too.
Here are the links to some of my previous history-related articles:
⇻ The Astounding Reality of "Human Zoos" in Nineteenth-Century Europe : One of the most shameful part of Human history…
⇻ The man who holds the record with the largest number of children: the number is 1171 !

⇻ Why wigs were so common among European men during the 1700s and 1800s?

|| if you've enjoyed my article - let me know through Upvote and Comment. And, for more contents like this, Follow me here @tamurah ||
>>> have a nice day<<<