Hi everyone! Welcome to Thursday is Butterfly Day and Insect Day Giveaway- Week 43! We now have a community and the name of it is Insect Pub. Thanks to all who have joined! If you would like to join, please do the following:
1-Click on this link: https://beta.steemit.com/trending/hive-100514
2-Log in with your Steem name and posting key.
3-Subscibe to Insect Pub.
Gather around the Insect Pub to see butterflies and other insects from around the world, and to make new friends. Post your butterfly and other insect photos, or art work for a chance to win Steem Basic Income units. A minimum of 2-SBI will be given away; 1-SBI for photos and 1-SBI for art work. If no art work is submitted, then 2-SBI will be given away for photos. Entries will not be judged and winners are chosen at random. You have 6 days for entries in this post and then a new one will begin. Thanks so much for all of your wonderful entries which I continue to enjoy. There are 4 winners for Week 42 and they are: @borjan, @gertu, @hangin, and @tahiaarq. Congratulations!
Here are the rules for the Giveaway.
1-One submission per person per week.
2-All photos and art work must be your own work. Photos and art work from the internet will not be accepted.
3-NEW: Use #hive-100514 as your first tag if you want your post to be listed in the community. Use #butterflyday or #insectpub as your second tag.
4-IMPORTANT! You must put the link to your post in the comments below to be entered in the Giveaway.
5-Upvotes to this post are NOT required.
I am looking forward to seeing your entries!
Here are my photos for today.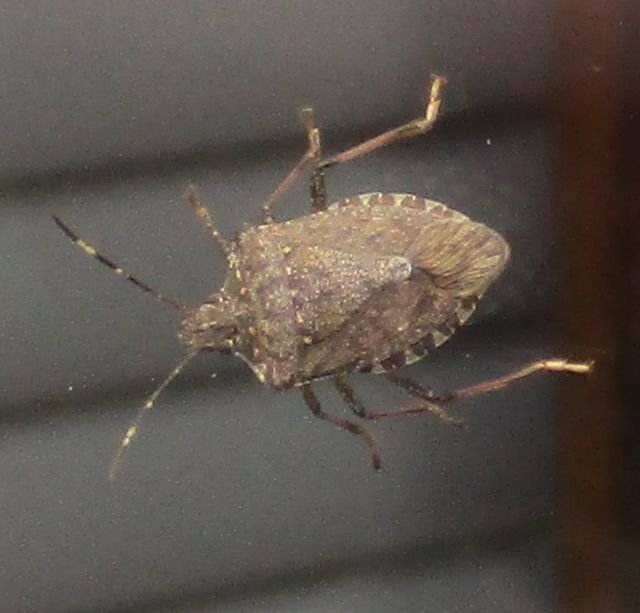 This one was on my back door in October.
The dreaded and most destructive of the stink bug species, is this Brown Marmorated Stink Bug. (Halyomorpha halys). This species is native to East Asia. How did it come here to the U.S? No one is sure but it probably came here in a shipping container in 1995.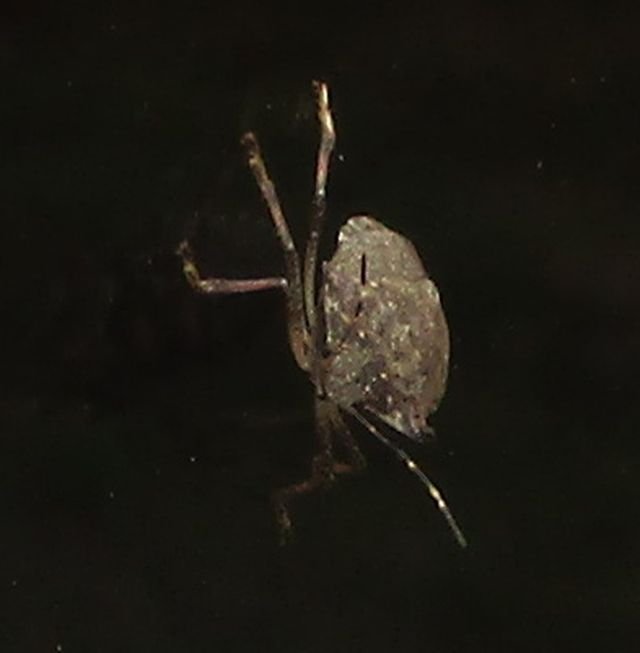 I had to smash the side of my face to get this photo of its face. Oh, the positions we get into to get our photos. LOL!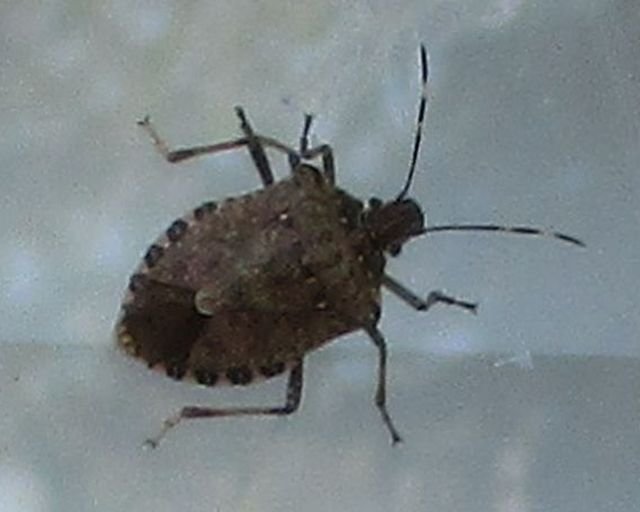 A week later on a cold dreary day, I found this one on my window. It was probably trying to find a way inside to get warm and spend the winter. That is what these pests do.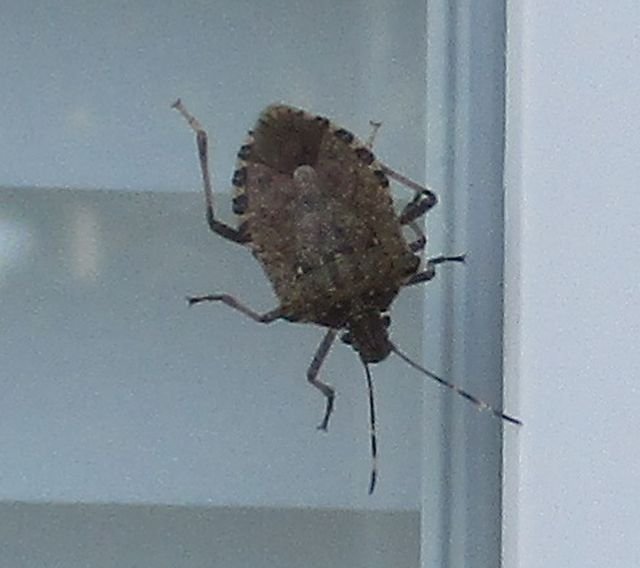 There are over 5,000 species of stink bugs and I was able to identify this one as the Brown Marmorated Stink bug because of the alternating light and dark spots on the abdomen, and the white banded legs and antennae.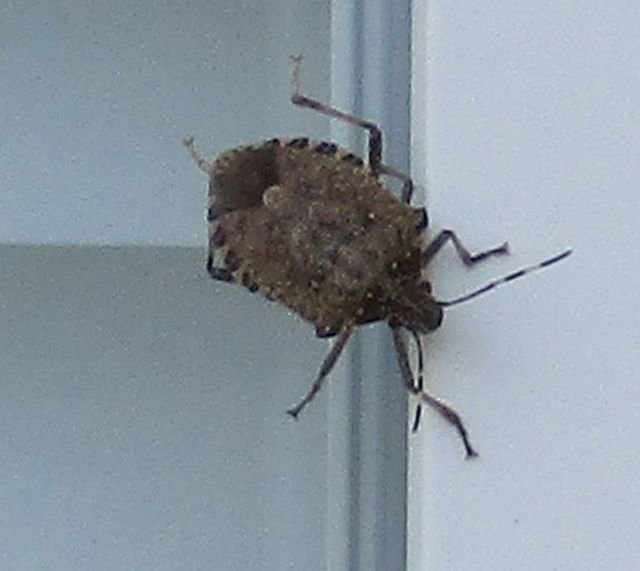 This species feeds on more than 100 crops. An agricultural nightmare!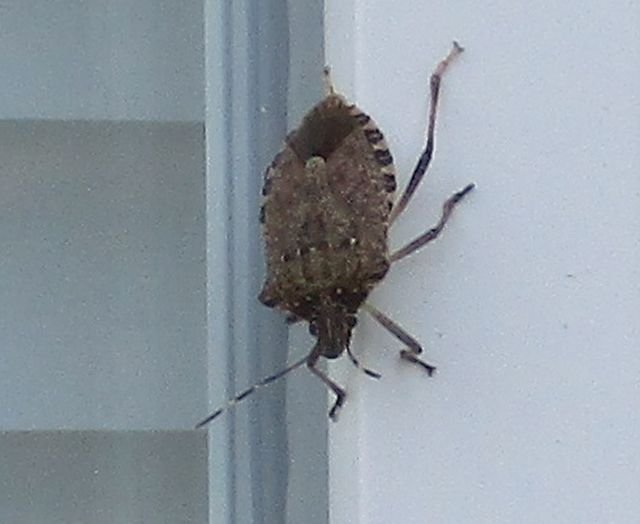 When protecting themselves from predators or when they are crushed, they release a foul smelling odor; hence their name.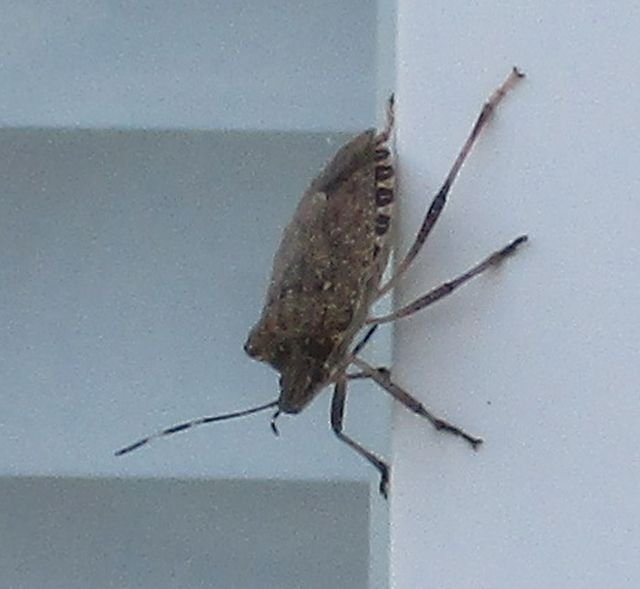 Proof of transfer.
Thanks for stopping by!
All photos are my own.
Information Source: mentalfloss.com