Fantasy Premier league Gameweek 3 (@Gabikay fc)
Wow, the gameweek 3 started off very well for me with the first kick-off being
Manchester City vs Arsenal
I had already used my wild card because of the poor performance of my team in the Gameweek 1. I had Cancelo (Def) and Gabriel Jesus (Fwd) in my starting lineup and since Man city won to nill, I got 6 points from Cancelo and also 12 points from our hardworking Gabriel Jesus.
Very cool having 18 ponts from just 2 players who were not even my Captain.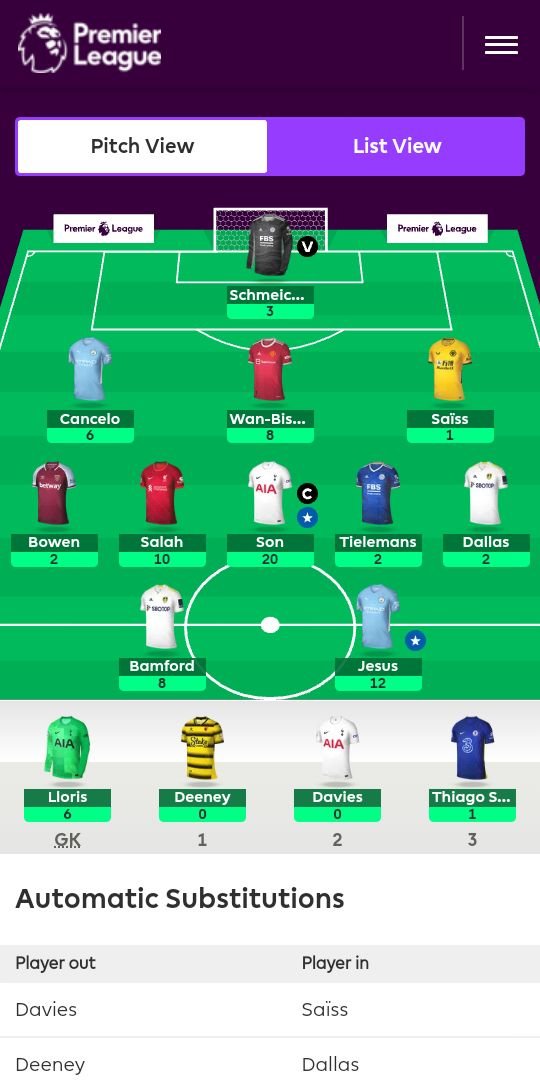 Tottenham's Heung-min Son (Mid) proved him self worthy of being the most captained player and delivered a whooping 10 points. Of course his point was doubled for my team having made him the captain for the Gameweek. I really missed 3 points from Tottenham's Hugo Illoris (Gk) who was sitting on my bench. Yap, I wasn't so convinced that Tottenham could go on a clean sheet and so I put some of my eggs in some other basket. Leicesters goalkeeper was in the starting line-up of my team and he earned my team at 3 points.
As if I knew that Aaron Wan-Bisaka (Def) would get some bonus point, I had selected him with my wild card opportunity and I plan to have him on my team till the season ends(under the condition that he doesn't miss 3 consecutive matches or gets an injury) He has earned me 8 points as well.
Mohamed Salah (Mid) of Liverpool showed himself in the match by successfully converting a penalty kick thereby bringing his team to a tie with Chelsea He has earned my team 10 points.
Patrick Bamford (Fwd) of LEEDS united had proven himself worthy to be kept on the starting lineup by scoring the first goal for leicester. Although he got some bonus points, he could only make 8 points for my team. Still good.
I also had Saīss (Def), Bowen (Mid), Tielemans (Mid), and Dallas (*Mid) whose total of 7 points for the gameweek has also helped my team in winning against my opponent in the steemit Head to Head league
At the end of the gameweek 3, my total points was 74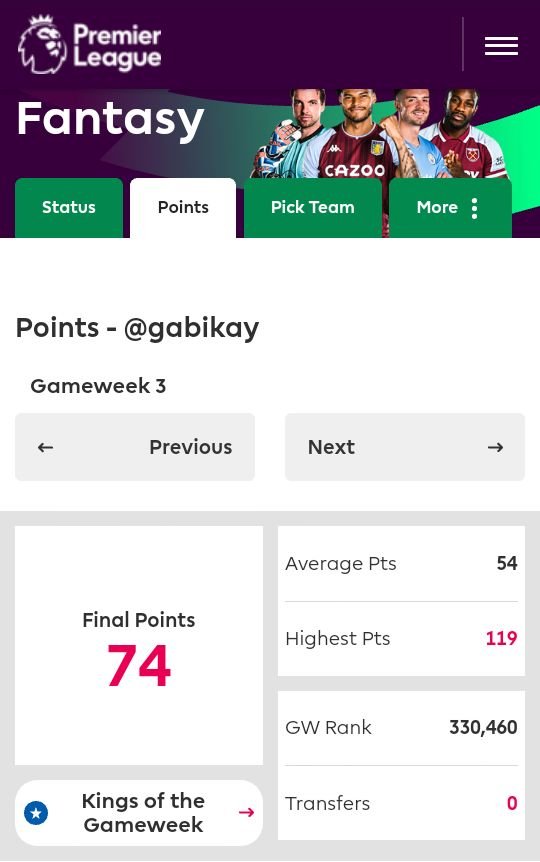 My team wasn't the best for the the week but I am happy about the outcome of my team this week and I hope that little changes that I will make will bring greater result for the gameweek 4.
Below is a screenshot of the fixtures and scores for the gameweek 3.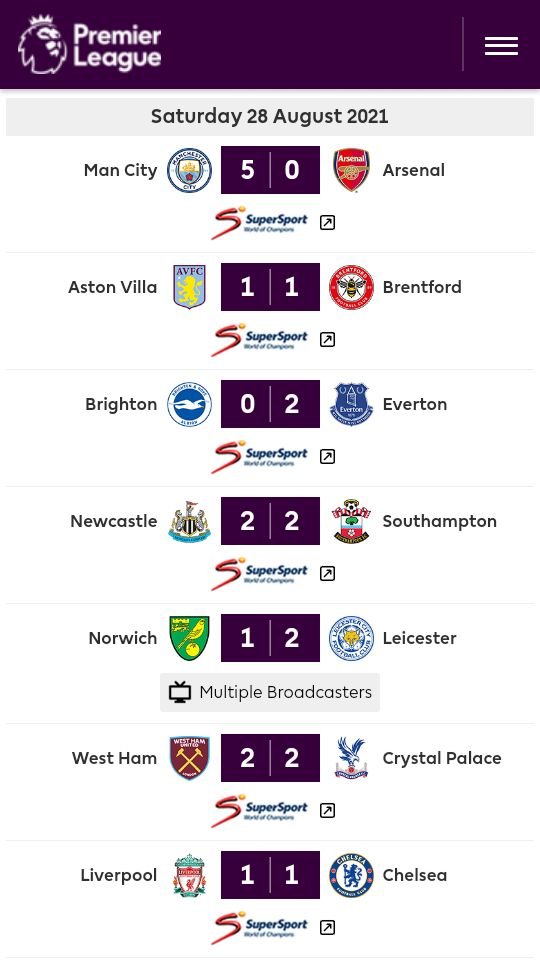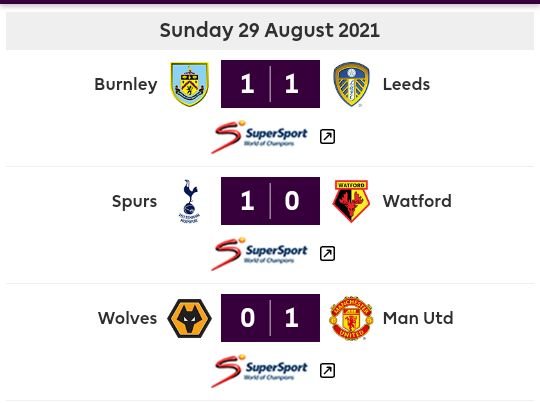 Below is a screenshot of my FPL rank after this Gameweek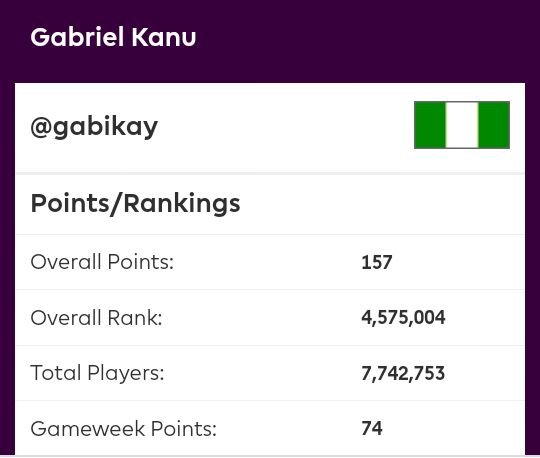 Regard to
@the-gorilla
@davchi
@bukkyi4u
@kingworldline
@obikay