My Gameweek 1 Fantasy Football Scotland Summary [@gabikay FC]
Hi steemians, football lovers, and fantasy football lovers. It's my pleasure to bring to you the weekly analysis of my Gameweek 1 in the Fantasy Football Scotland.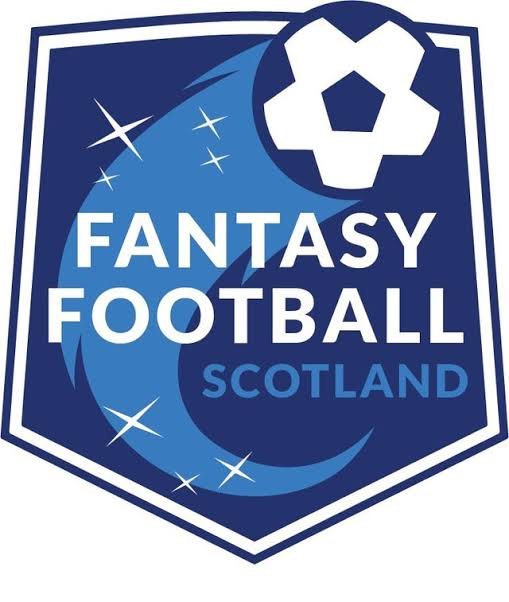 p
The Gameweek 1 kicked off on Saturday 31st July and also marking the start of the 2021/2022 Scotland Premier league Season.
Below is a screenshot of my starting line up and bench as the Gameweek played out.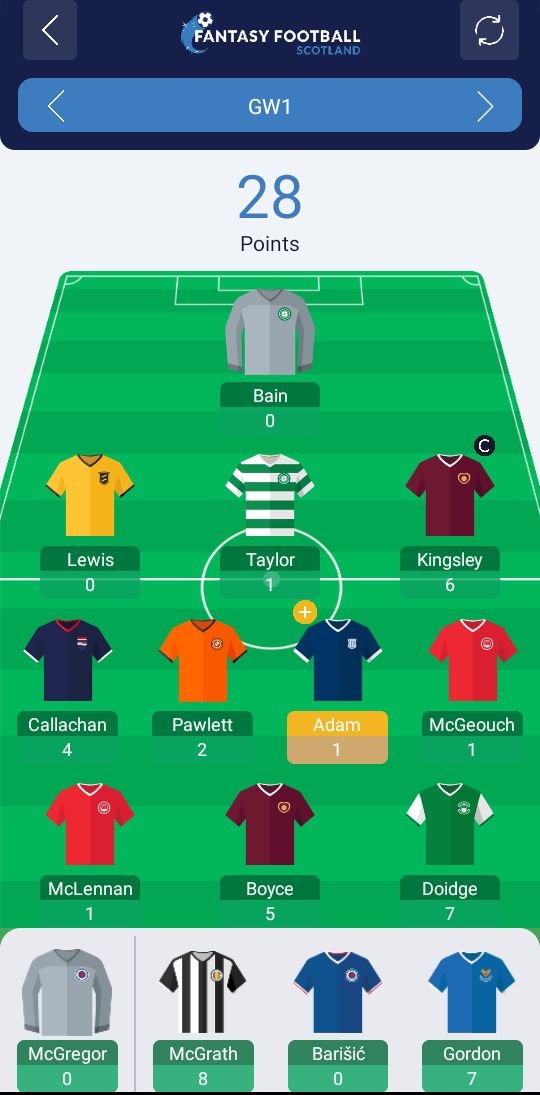 Notable things in my Team
• I really had bad luck with the goalkeeper selection. First, I had Allan McGregor (Rangers first goalkeeper) as my starting goalkeeper but he missed the match. Unfortunately, my substitute goalkeeper Scott Bain (Celtic's First goalkeeper), conceded two goals thereby leaving me with no goalkeeper points for the week.
• My defense performed badly as I had selected defenders from Livingston (conceded 3 goals), from Celtic ( conceded 2 goals) and from Heart (Conceded 1 goal). This selection couldn't earn me more than 7 points for my defense line. A very poor defense.
• In my Midfield, Ross Callahan (Ross county Midfielder) was the highest with in my team with 4 points only. The rest midfielders had not involved very much in the match to gain extra points.
• In my Forward line, I had a couple of good players that earned me a total of 13 points.
• My bench had 15 points from 2 players but the bench will always be the bench unless there is need for a substitution.
• My major flaws in the Gameweek was not only my choice of player selection but also my choice of captain and vice captain. I had selected a defender and a goalkeeper as my Captain and Vice captain respectively but the both failed to deliver to my team good points
After the Gameweek 1, I now have a total of 28 points (Far from total average).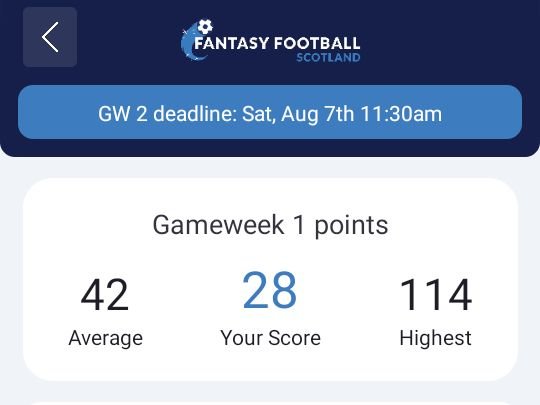 My Resolution
I am not in a hurry to change any of my players just yet. You never know when the worst team will turn out to become the most expensive team. My only changes are going to be my choice of captain and vice captain.
Below is a screenshot of my position in the steemit league right after the Gameweek 1.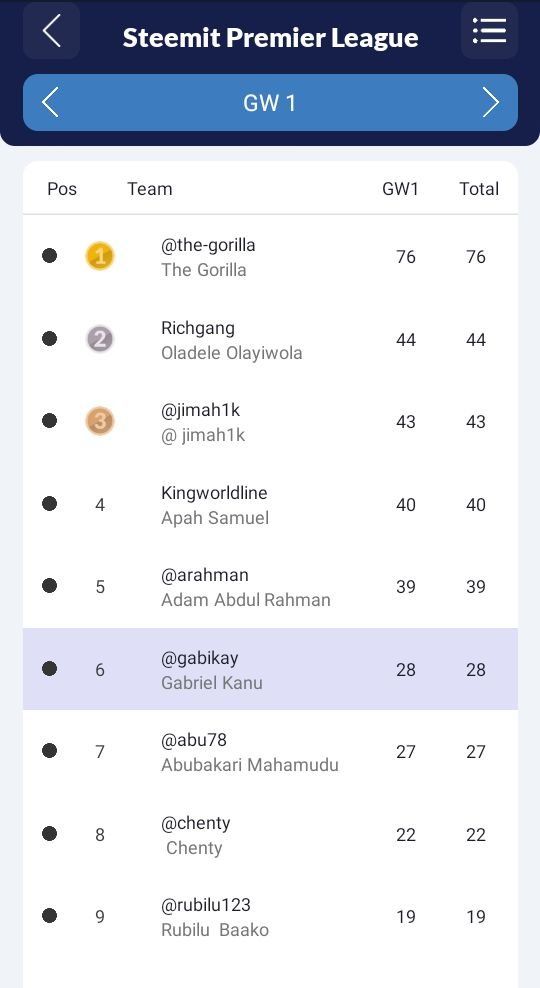 Below are the results of the Gameweek 1 fixtures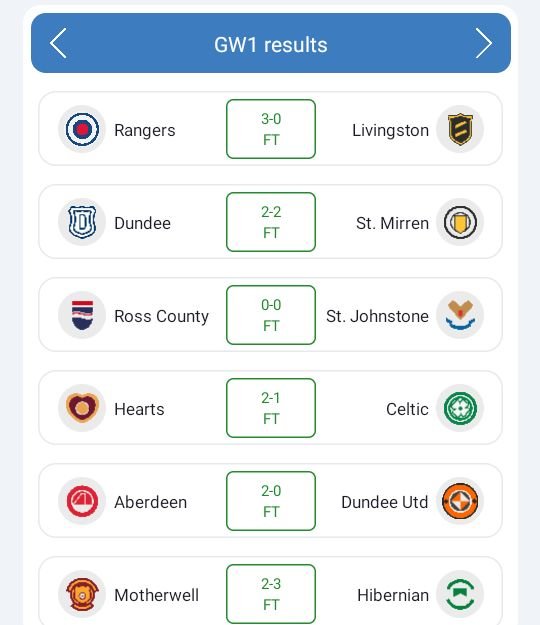 I hope you had fun reading my Fantasy Football Scotland (FFS) Summary. Thank you for reading.
Regards to @the-gorilla @bright-obias @davchi