Fantasy Euro 2020 - Quarter-finals Results
If the Round of 16 was a round of upsets, the Quarter-finals, although exciting went pretty much as expected - the only game in the balance was Italy v. Belgium but Italy won through fairly comfortably in the end.
2 players scored highly this week and there was just 1 point separating me and @jimah1k which unfortunately for @jimah1k, went in my favour.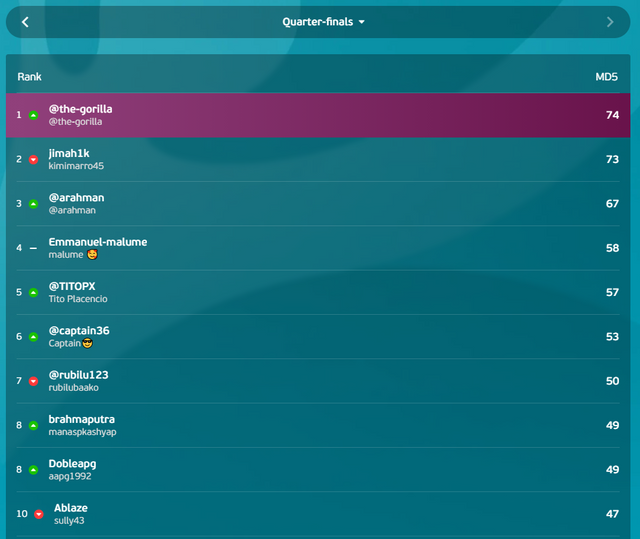 source
Which earns me another trophy 🏆

This means that with just 2 matchweeks left to play and only 4 teams to choose from, it's going to be increasingly difficult to construct a squad different enough to gain positions but never give up - you just don't know what the semi-finals will bring.
Overall, this means that the usual culprits are at the top of the table with me, @fplcanary, @jimah1k, @dobleapg and @brahmaputra filling the top 5.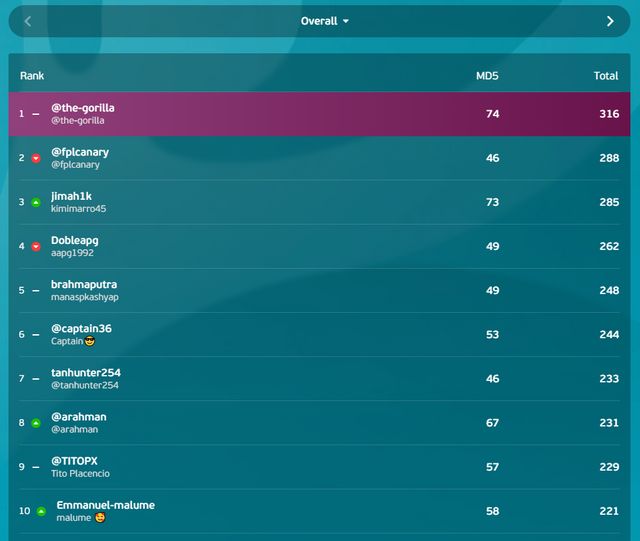 ---

Fantasy Sports Fantasy Premier League Contest is now open with a current Prize Fund of 300 STEEM. Click here to find out more and enter.