LaLiga Fantasy Marca


Source
With just over a week to go until English Premier League, La Liga and Bundesliga kick off, I thought I'd share a few thoughts on the La Liga fantasy game that I wasn't sure about to start with but have quickly grown to love.
Draft Format
Unlike the other Fantasy Football games I play these days, LaLiga Fantasy Marca takes different approach providing you with a draft of players that can then be traded back to LaLiga or between other players. The additional budget of €100m once you already have a squad of players seems generous but when you realise that some of the top players cost upwards of €50m, this suddenly doesn't seem so kind.
The main limitation to this is that there's a limit of 16 players in the league. Steemit League currently has 9 spots filled and already, some of the top players have been snapped up. I'd love for us to have the competition of a full 16 players in the league so please share the word and increase the fun.
If we can get a full 16 players, I'll double the Prize Fund to 100 STEEM and increase the payout to the top 4 or 5 players (let me know your preference in the comments).
Transfer Market
I've really enjoyed the transfer market so far and it adds some extra pre-season drama. It's always exciting when 2 or more people bid for a player and we sit and hope that our bid is enough. Then there's the frustration of missing out by a small margin for a player you really wanted. And this brings me on to...
Release Clauses
This is where things could get interesting, especially now that a few teams have been active for 2 weeks. After this point, you can swoop for an opponent's player for 160% of their value (I think). I've not seen how this works yet but it adds another interesting dimension if a player is doing particularly well. Hopefully I won't be too offended when all of my great signing start getting taken from under my nose 🤔
No Captains and No Substitutes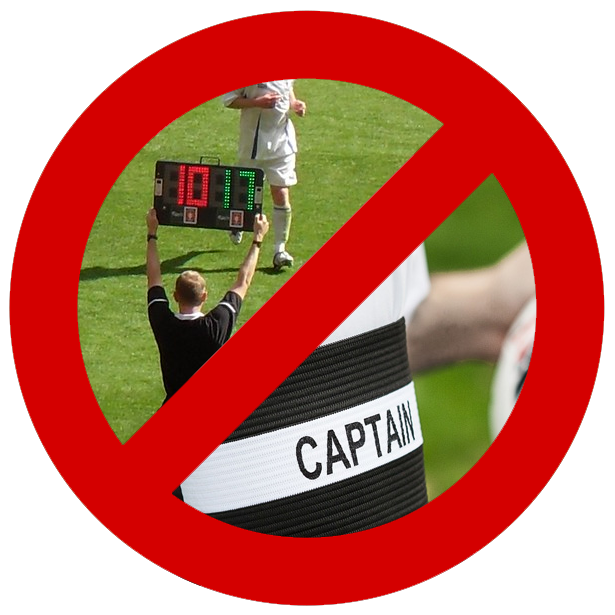 Source 1Source 2Source 3 + Photoshop
Another thing I'm struggling to get my head around is that you don't select a captain for double points and this is an interesting one for me - does this mean that you're better off with 3 x €20m players or 1 x €60m? I currently have Gerard Moreno who's taking up a large chunk of my budget and can't decide how wise this is.
In addition to this, if any of your starting 11 don't play, you get NOTHING. That feels pretty brutal considering how often managers hide injuries until after a deadline.
An Active Community
My hope with all of the STEEM that I'm giving away in Prizes is that we'll create a community of discussion, thoughts and with it, plenty of banter.
At Least 50 STEEM Prize Fund
Not only is this game a lot of fun, you can also win part of a 50 STEEM Prize Fund so to find out how to join, follow this link.