CONTEST#1 || My Country is Best
Hello..!!
My Dear steemians,

---
Welcome to the Best of Bangladesh community.New Community, We have started working on new ventures. Hope you stay with our community,,,💓💓💓
---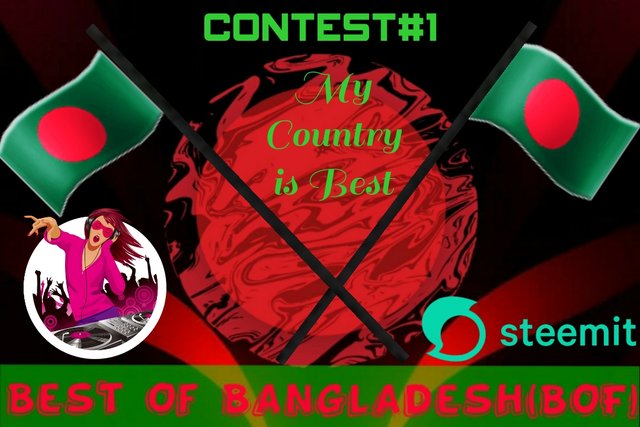 ---
INTRODUCTION
---
We all love the motherland. It is very difficult to find people who do not love the motherland. The purpose of organizing this contest is to gain knowledge about different countries. There are 195 countries in the world. The people of each country are different and the language, culture and traditions of the people of each country are all different.. We want to know about your country through this competition. So you can write everything about your Country.
---
---
Some rules for competition
---
The post must be your own and copyright free.Will be able to participate in the competition from all countries.

Your post must be more than 300 words and less than 1000 words. You can write the post in. any language.

You must add three post related images to your post. (Images should be copyright free)

Of course the post must be done in the Best Of Bangladesh community.

To participate in the competition. You must resteem this post(It is mandatory)

Don't forget to tag #mycountryisbest-bob #yourcountry (Comment your entry below this post.)
The duration of the contest is till 20 April (GTM 11:59)
---
Some ideas about the contest: You will be able to write about the natural beauty and language of your country's cultural heritage. The content creator will present his country in the best way. He will be the winner of the competition.(You must follow all the rules of the competition.)
---
15 STEEM REWARD POOL
| Position | Rewards |
| --- | --- |
| 1st Place | 6 STEEM |
| 2nd Place | 4 STEEM |
| 3rd Place | 3 STEEM |
| 4rth place | 2 STEEM |
---