CONTEST#4 || SHARE WITH AS ABOUT YOUR PET || 20 STEEM PRIZE POOL
Hello..!!
My Dear steemians,
---
---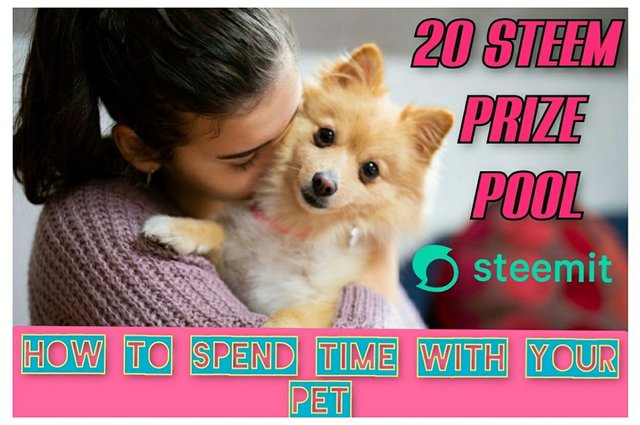 ---
About The Contest
---
We know many people have pets. Some keep these pet as a hobby and some for the sake of love. Anyway we should have love on all creatures. You can share various information about your pet in this contest.
Why do you love your pet?
How long have you had your pet?
How do you take care of your favorite pet?
And tell me about some good moments spent with pet.
---
---
Some rules for competition
---
The post must be your own and copyright free. The competition is open to all countries.
Your post must be more than 250 words and less than 1000 words. You can write the post in Any language.

Be sure to share at least three pictures of your pet with us.

Of course the post must be done in the Best Of Bangladesh community.

To participate in the competition. You must resteem this post(It is mandatory)

Don't forget to tag #mypet-bob #yourcountry (Comment your entry below this post.)

The duration of the contest is till 03 May (GTM 11:59)
---
---
20 STEEM REWARD POOL
| Position | Rewards |
| --- | --- |
| 1st Place | 6.00 STEEM |
| 2nd Place | 5.00 STEEM |
| 3rd Place | 4.00 STEEM |
| 4rth place | 3.00 STEEM |
| 5th place | 2.00 STEEM |
---
---