Contest || Write About Your Student Life || 16 Steem Reward Poll .
Hello..!!!
My Dear steemians
---
---
Friends, Best of Bangladesh Community has brought another new contest for you. Through this contest, you will be able to recall your old memories and share those fond moments with us.
---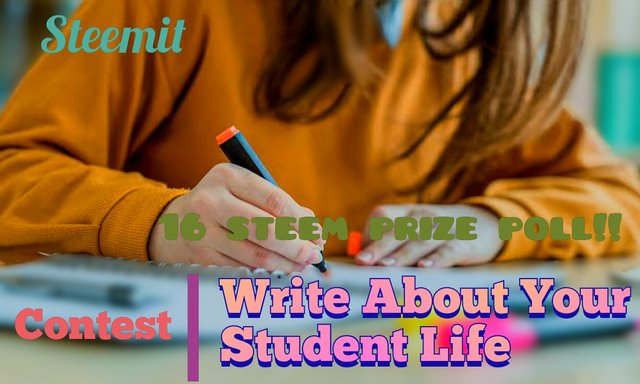 Steemit platform is a platform for 100% educated people. All of us in this platform had to go through student life. We have many memories in our student life.Share with us all the happy and sad stories of your student life and give us a chance to know what your student life was like.
---
You should mention institutions in which you studied. You can tell your achievement in education. You can give an overview of your educational institutions and mention which institutions you were in at which time.You can mention the names of your favorite teachers and the memories that happen to them. You can mention how you spend time with your friends. You can mention the names of your best friends.
---
---
Some rules for competition
---
The post must be your own and copyright free. The competition is open to all countries.
Your post must be more than 250 words and less than 1000 words. You can write the post in Any language.

Add at least three photos with your educational institution, Friend Circles or Photos with your teacher.

Your post must be done in the Best Of Bangladesh community.
---
---
The duration of the contest is till 13 june (GTM 11:59)
---
---
16 STEEM REWARD POOL
| Position | Rewards |
| --- | --- |
| 1st Place | 6.00 STEEM |
| 2nd Place | 4.00 STEEM |
| 3rd Place | 3.00 STEEM |
| 4rth place | 2.00 STEEM |
| 5th place | 1.00 STEEM |
---
---
---
---
Looking forward to your participation.Stay happy and healthy.
---
---