Contest #2 : Your Favorite Bangladeshi Movie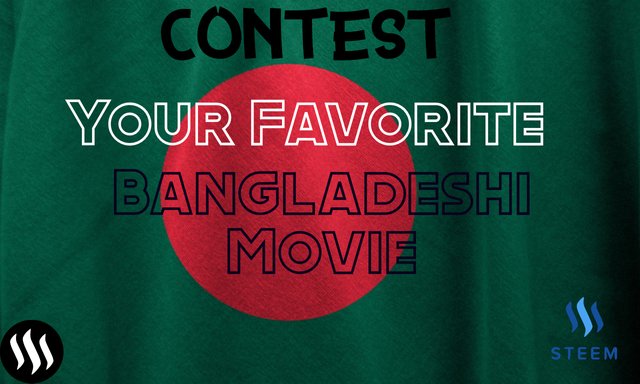 background image source
---
"About The Contest"
The history of Bangladesh's film industry is quite glorious. The 60s to 80s were the golden age of Bengali cinema. A number of great movies were made during this time, some of which became world-famous. But those good days of Bengali cinema are no more. Sometimes it's not that 2-1 good movie isn't being made. However, we have enjoyed some masterclass movies in recent years. Today's contest is about "Your favorite Bangladeshi movie". You can write about any Bangla movies in Bangladesh.
"Rules"
You can write in any language.
All posts must be original.
Write at least 100 words.
You need to make your post in "Best of Bangladesh" community and make sure to leave the link of your entry post in the comment section of this post.
You can resteem this post and share your entry on the social media platform. (optional)
You can add as many photos as you want but the proper sources should be cited.
You can do as many entries as you want but no more than once per day.
Must use the #bdfilmreview. #steemexclusive in your first 3 tags.
You can mention @boss75 in your post. (optional)
"Deadline"
I will receive entries until 11:59 pm of July 14.(GMT+6).
---
"Prize Pool"
| RANK | STEEM |
| --- | --- |
| 1st place | 5 |
| 2nd place | 4 |
| 3rd place | 3 |
| 4th place | 2 |

Best Regards.