팬텀 블록체인, 포뮬러 원 후원
스마트 컨트랙트 플랫폼 팬텀(Fantom)이 퀀텀 핀테크 그룹(Quantum Fintech Group)과 함께 포뮬러 원 카레이서 피에르 가슬리(Pierre Gasly)의 2021년 포뮬러 원 시즌을 후원합니다.
피에르 가슬리는 이전 스포서가 Red Bull이었고, 2020년 Monza에서 첫 승을 포함해 AlphaTauri 역대 최고 포인트를 기록했고 4번째 시즌을 맞이합니다.
AlphaTauri driver Pierre Gasly teamed up with Fantom and Quantum Fintech Group for the 2021 Formula One season. Gasly was previously sponsored by Red Bull and is entering his fourth F1 season as AlphaTauri's all-time top point scorer after securing two podium finishes, including a maiden win at Monza in 2020. Gasly is scheduled to race at the Emilia Romagna Grand Prix 2021 in Italy on April 16th to 18th.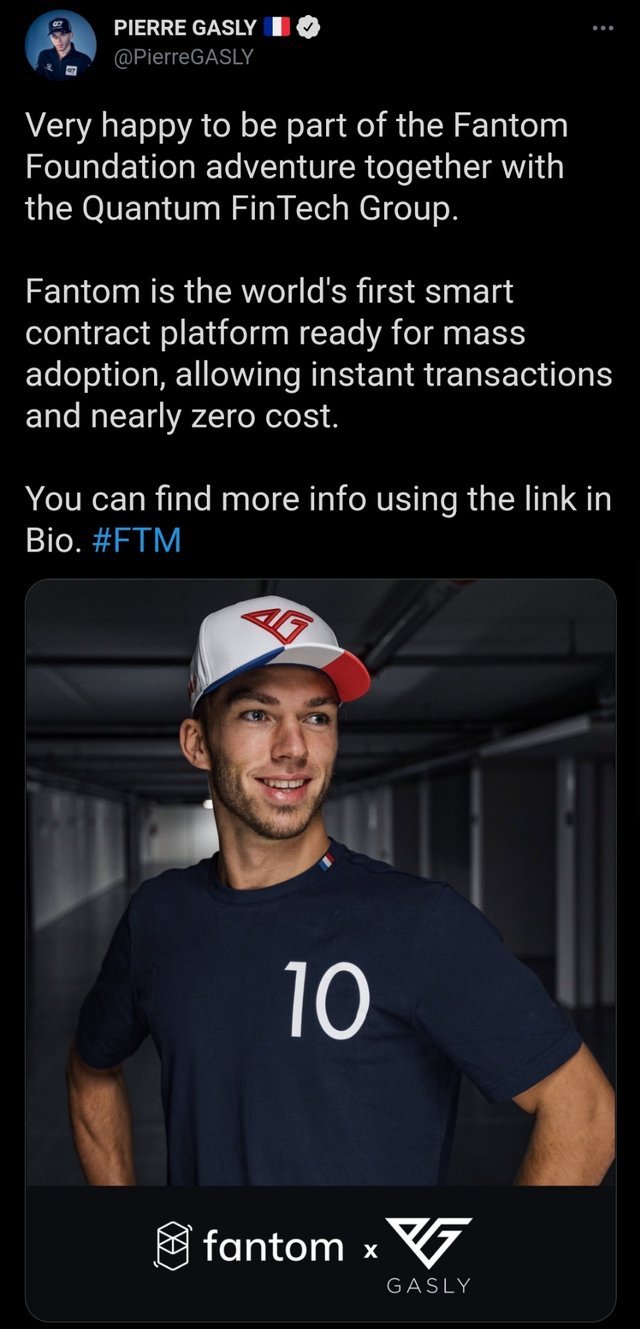 Reference
Forbes, Fantom Blockchain Announces Formula One Sponsorship
Pierre Gasly Twitter