Punk.network Private sale & airdrop
폴카닷 기반 퍼블릭 체인 프로젝트 펑크네트워크(Punk.Network)가 10일 1차, 2차 프라이빗 세일을 진행합니다. 같은 날 노드 모집도 진행합니다.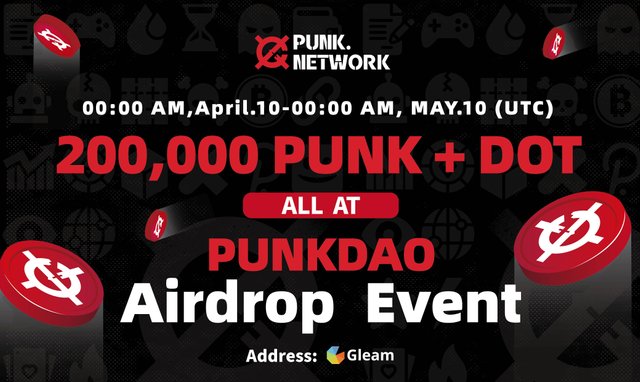 현재 Gleam.io에서 PunkDAO 에어드랍이 진행되고 있으며, 보상은 거버넌스 토큰인 PUNK와 폴카닷 거버넌스 토큰 DOT로 이뤄집니다.
Punk.Network, an NFT-friendly high-functional Chain based on Polkadot, will start the first and second rounds of private sale on April 10th.
Punk.Network will start node recruitment on the same day. PunkDAO currently have started PunkDAO Airdrop Event on Gleam. The Event reward are PUNK(the governance token of Punk.Network) and DOT.
https://gleam.io/0p17c/punkdao-airdrop-event
How to participate?
Join PunkNetwork Telegram
Subscribe Punk.Network's announcement channel.
Follow Twitter: @Punk.Network
Submit a photo that best shows off Punk.Network elements on Twitter with the hashtag
#PunkNetwork, #NFT & #Polkadot or #cryptoart
Pin this tweet, @ 3 people
and you're entered.
Photo require: Simply select one of your photos from Twitter.
Prize Pool:200,000 Punk + DOT
(Punk is the native token of the Punk.Network. All rewards will be distributed within 7 working day after 10th of May.)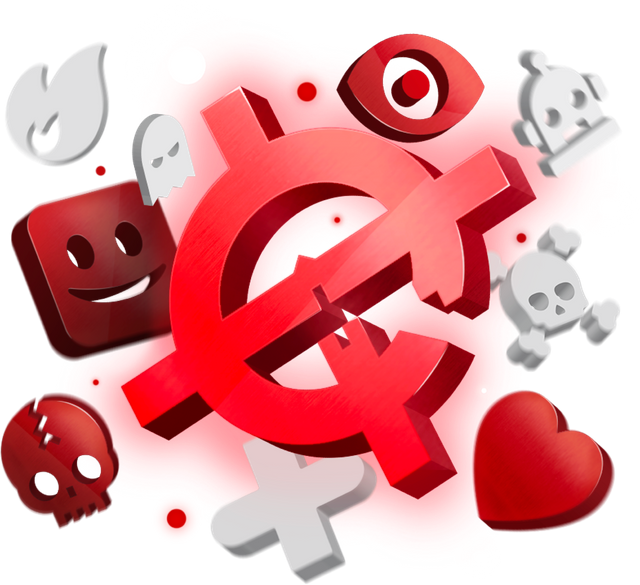 Making it easy for everyone to develop, trade and market with NFTs.
Website: punk.network
Ins: www.instagram.com/punk.networkofficial/
Twitter: twitter.com/Punk_Network
News channel: t.me/PunkNetwork_News
Telegram: https://t.me/PunkNetwork