영국 디지털은행 Revolut, 암호화폐 21종 지원
영국 소재 디지털 은행 레볼루트(Revolut)가 Cardano(ADA), Uniswap(UNI), Synthetix(SNX), Yearn Finance(YFI), Uma, Bancor(BNT), Filecoin(FIL), Numeraire(NMR), Loopring(LRC), Orchid(OXT) 및 The Graph(GRT) 등 11종 암호화폐를 추가로 지원한다고 발표했습니다.
레볼루트에서 2021년은 암호화폐의 해라며 고객들에게 전달된 이메일에서 핫한 코인들 중 11종의 추가 지원 소식을 전했습니다.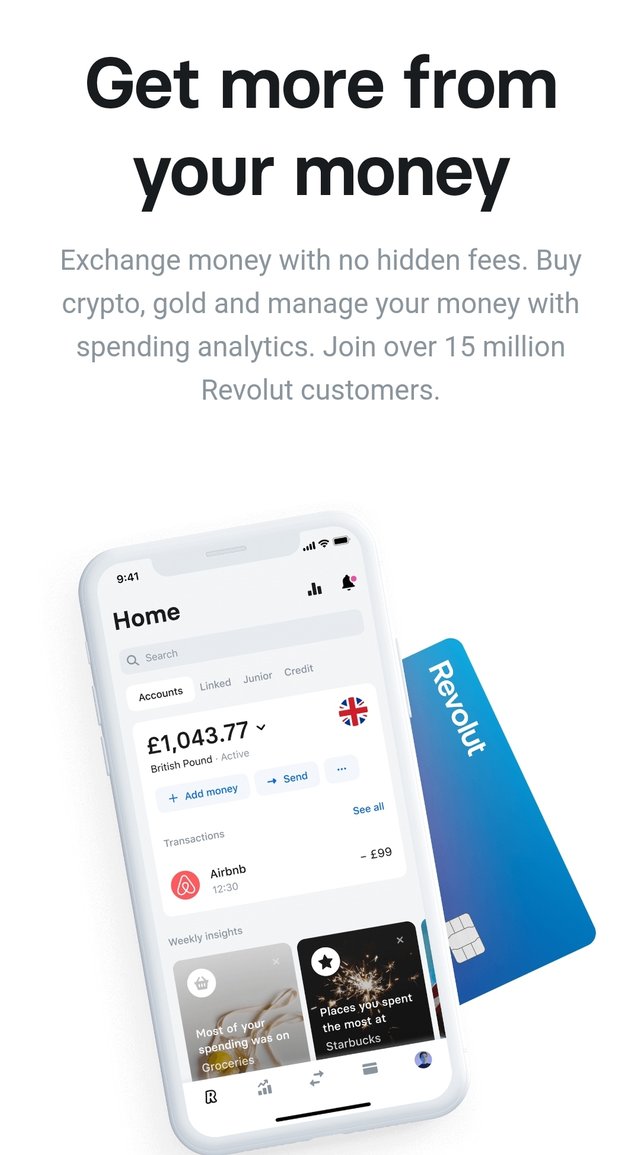 레볼루트는 암호화폐에 우호적인 디지털 은행으로 2019년 기준 35개국 이상의 고객들이 1.2억 달러 넘는 암호화폐를 보유하고 있었으며, 기존 BCH, ETH, LTC, XRP 등과 이번에 추가된 암호화폐까지 총 21종을 지원하게 되었습니다.
London-based neo-bank Revolut announced Thursday that it has added the option for users to buy and sell 11 more crypto-tokens, bringing the total number of digital coins it lists to 21.
"2021 is the year of crypto at Revolut," the firm said in an email sent to customers Thursday, adding that the 11 additions are "some of the hottest coins in crypto right now."
The new list includes Cardano, Uniswap, Synthetix, Yearn Finance, Uma, Bancor, Filecoin, Numeraire, Loopring, Orchid, and The Graph. The coins the platform had already supported are Bitcoin Cash, Ethereum, Litecoin, Ripple (XRP), Stellar (XLM), EOS, OMG Network (OMG), Tezos (XTZ), and 0x (ZRX).
As of 2019, Revolut customers — which now include people in more than 35 countries — held more than $120 million in cryptocurrency. Revolut's U.S. customers, who can trade crypto thanks to the neo-bank's partnership with Paxos launched last year, can only access Bitcoin, Bitcoin Cash, Ethereum, and Litecoin.
레볼루트 찾아보니 역시 한국은 아직이군요;;
What countries are supported?

We are currently only supporting legal residents of the European Economic Area (EEA), Australia, Canada, Singapore, Switzerland, Japan and the United States. The EEA includes:
Austria, Belgium, Bulgaria, Croatia, Republic of Cyprus, Czech Republic, Denmark, Estonia, Finland, France, Germany, Greece, Hungary, Iceland, Ireland, Italy, Latvia, Liechtenstein, Lithuania, Luxembourg, Malta, Netherlands, Norway, Poland, Portugal, Romania, Slovakia, Slovenia, Spain, Sweden, and the United Kingdom.
References
Revolut
The Block, Revolut adds 11 new tokens and calls 2021 'the year of crypto'