Khabib Return?
Hello friends of #Steemit and specifically to the #SportsTalkSocial community
Today in my first post for the community I want to talk a little about the still UFC lightweight champion Khabib Nurmagomedov and his possible return to the Octagon.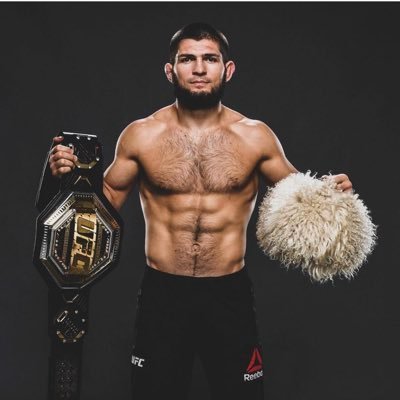 source
The Russian champion who achieved his great fame after defeating the Irish and world famous Conor McGregor, after that managed to defend his title twice more against Dustin Poirier and finally Justin Gaethje. After this last victory setting a perfect record of 29-0 (29 wins and 0 losses), Khabib would announce his retirement from MMA.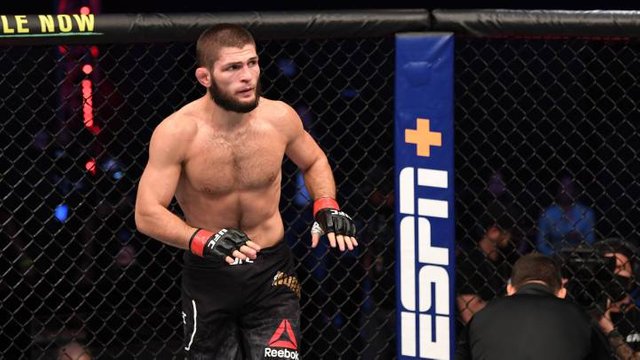 source
Shortly after the announcement of the Russian, rumors and speculations about his return would explode, because the dreams of his late father was for his son to retire with a record of 30-0 and against the one considered by many as the GOAT (the best of all time) George st Pierre (GSP). But the rumors were always denied by the champion.
So is there really a chance that Khabib will come back for one last fight? and who would he be against?
For me there is a small possibility that a fight against GSP will take place to define the GOAT, but Khabib himself has spoken about it and says that he is no longer very interested due to the age of the Canadian. I don't see the Russian giving a rematch to fighters who have already won due to the forcefulness of his victories, so who would be left to fight Khabib? Only two fighters that Khabib has not beaten are in the top 5 of the lightweight, who are Charles Oliveira and Michael Chandler. These last two have a good floor which could make it difficult for the Russian champion, in any case for my humble opinion both would need another victory or at least a tie between the two to see who faces Khabib.
Now for me there is an exception to a possible rematch and it is against Conor McGregor ... Only if he beats Dustin Poirier in his trilogy fight, that victory would place the Irishman as the number 1 contender for the lightweight title. Then that rematch would take place, which I see is feasible ONLY from an economic point of view since that fight would raise a lot of money.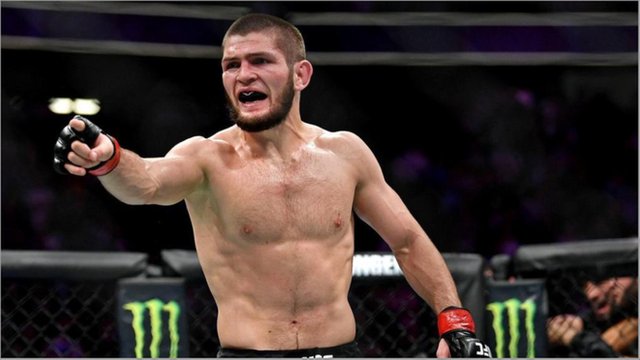 source
Finally I leave you the possibilities that Khabib returns and against whom:
Withdrawal 30%
George St Pierre 30%
Conor McGregor (If he wins Poirier) 30%
Chandler / Oliveria 10%
I hope you liked my analysis, I say goodbye.
Greetings !!!