Jake Paul says he'll dominate Askren and calls out Nate Diaz
Jake Paul is a goon. I'm not saying that it isn't possible for him to be an athlete or even a boxer. These things are possible for most people who are willing to put the time and dedication into become great at something. It also helps if you have a ton of money to hire the best trainers and instructors in the game, which he certainly does have.
However, having an unofficial record of 2-0 and calling out people who are not boxers then defeating them doesn't exactly prepare you for the type of actual fights that could be potentially coming Paul's way.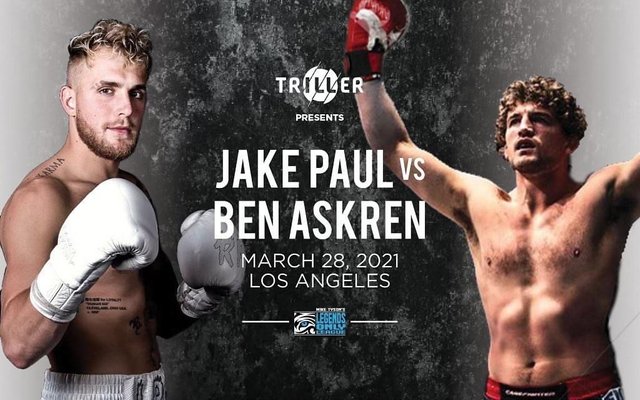 src
This fight is actually going to happen after Paul ran his mouth enough to make it happen. This will be the first time that he has faced someone that actually has a real level of boxing experience. The thing with the Askren fight being a somewhat "safe" fight for Paul is that Askren's MMA career was based primarily on ground game and grappling: Two things that are not allowed in boxing. However, we mustn't discount Askren's ONE Championship victories where he has won by punches.
There's just one problem with this 2017 victory, and that is where and when the punches that ended the match took place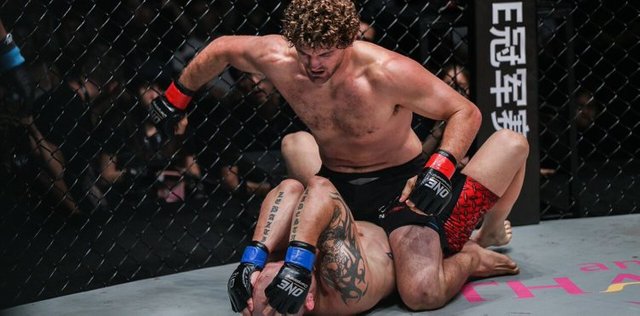 src
I don't know if you are aware of this, but you are not allowed to punch downed opponents in boxing, unfortunately.
Jake Paul is already pumping up the hype train about how he is going to embarrass Askren and then move on to Nate Diaz, Floyd Mayweather, and the eventuality (he hopes) to fight Conor McGregor at some point.
While it is impossible to ignore the fact that Paul is definitely after money, a strong showing against Askren is going to be absolutely necessary if any of the other dream matches (in his mind) have even a small chance of ever taking place.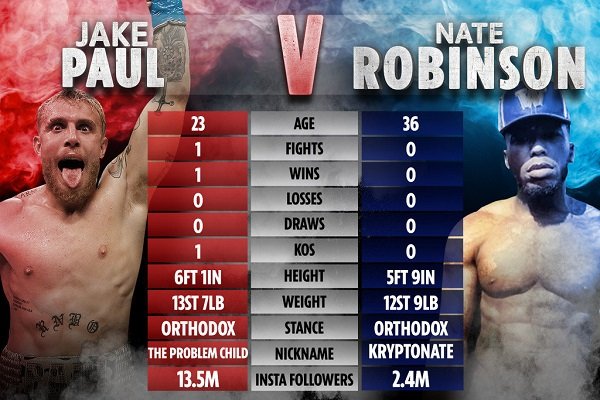 src
The fact that these stats include number of Instagram followers is an embarrassment to the sport to be honest and it just kind of goes to show what it is that Jake Paul is doing to the game. This is why I am hoping that Askren absolutely dominates this fool in March and I think that everyone else is hoping the same.
I will say this though: As much of a joke as I think Paul is, who looked terrible against Robinson despite the victory - he does know how to do some hardcore marketing in order to get big payouts.
Calling out Nate Diaz is an unusual choice, since Diaz is actually a very good striker and can also take hits like a champ. Yeah, he is a bleeder, but it seems to be impossible to knock the guy out. Diaz and Askren aren't going to crumple with one hook the way that Nate Robinson did... these guys are accustomed to absorbing punishment, unlike an ex NBA star.
I will be watching on March 28th for the same reason that most anyone else will be: To see Jake Paul get humbled and get the crap beat out of him. If by some miracle the guy is able to pull off a victory - well then, we are going to have to re-evaluate how we feel about this loudmouth idiot who is only famous because his older brother was a louder-mouthed idiot.