Fangio, a crooked guy who drove like the gods.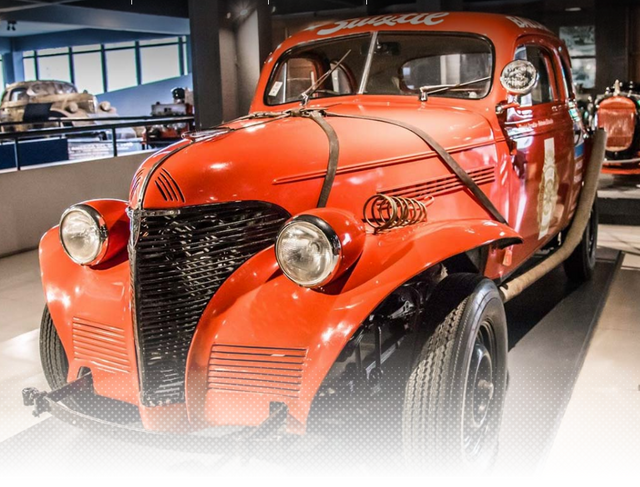 Source.
It is difficult for anyone associated (or not) with the world of sports, either as an active participant or as a supporter, to miss the name Fangio.
In a not too distant time, to say to a person: "you look like Fangio as you drive" was synonymous of praise for good driving and speed.
And in fact, Juan Manuel Fangio had deservedly earned these accolades.
However, not many know the true origin of his nickname: "El Chueco". And many wonder: what does it have to do with the five-time Formula 1 world champion whose record was equaled by Michael Schumacher in 2002 after 46 years?
His time in soccer.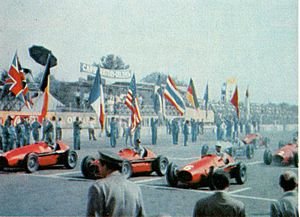 Source.
Fangio actually began his sporting career as a footballer. He started playing with his friends in the local paddocks at a very young age. He played for 13 seasons as a federated player, while he watched engines and carburetors from the corner of his eye, and the sacred flame he carried inside him for motor racing began to be born.
At the age of 22 he made his debut in the first division of the Rivadavia club and was crowned champion in 1935, 1936, 1937 and 1938, being also a starter in the Balcarce soccer team during those years.
He was what in those days was called "right insider". Today we call them lateral markers or wingers. It was common to use English names in those years. The strikers on the side wings were called "left wing and right wing". In Uruguay, goalkeepers were called "goalkeepers" by the reporters.
Because of his special way of running, he earned the nickname of El Chueco. Although tactics have changed, today he might have been a good winger or winger on that flank.