HOW YOHANA GROWS DAY BY DAY 👶🏻👪😍| BATTLE MONTH | 05
HOW YOHANA GROWS DAY BY DAY 👶🏻👪😍
Greetings from @a-lass-wonders!!
.
.
Warmly welcome to my blog again. Hope you all are doing well with this extreme prevailing condition. Today I'm here with you to shout out my baby girl; Yohana's developmental milestones. It will be really delightful facts for you to accept how wonderful this life journey of people.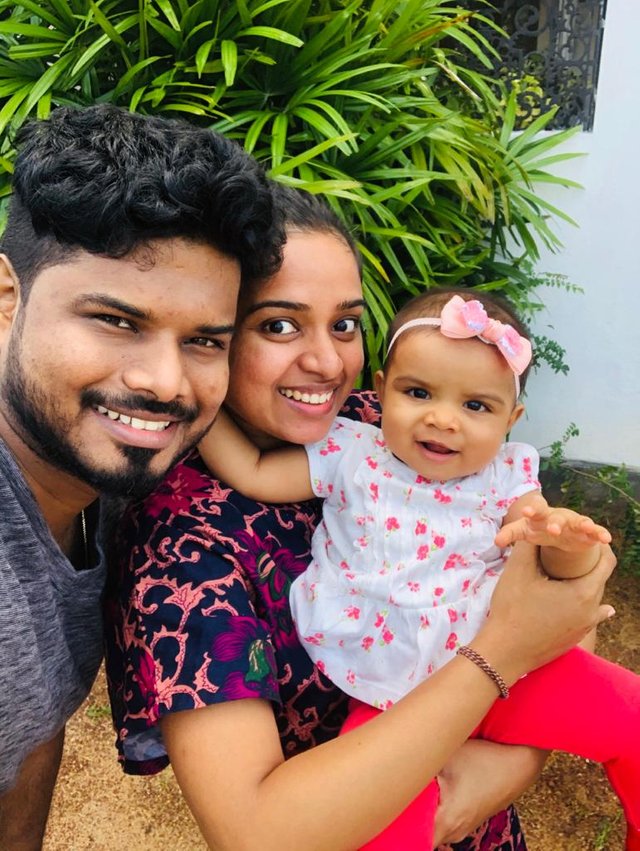 Yohana came home when she was just two days. 08-06-2020, The day she was born is like a magical day to me and my lovely husband. She promoted us as mother and father meanwhile completing our family. Her birth weight was 3325g and totally rose white in color. She could not move until she was two months and the only thing she could do was just waving and shaking her hands and legs.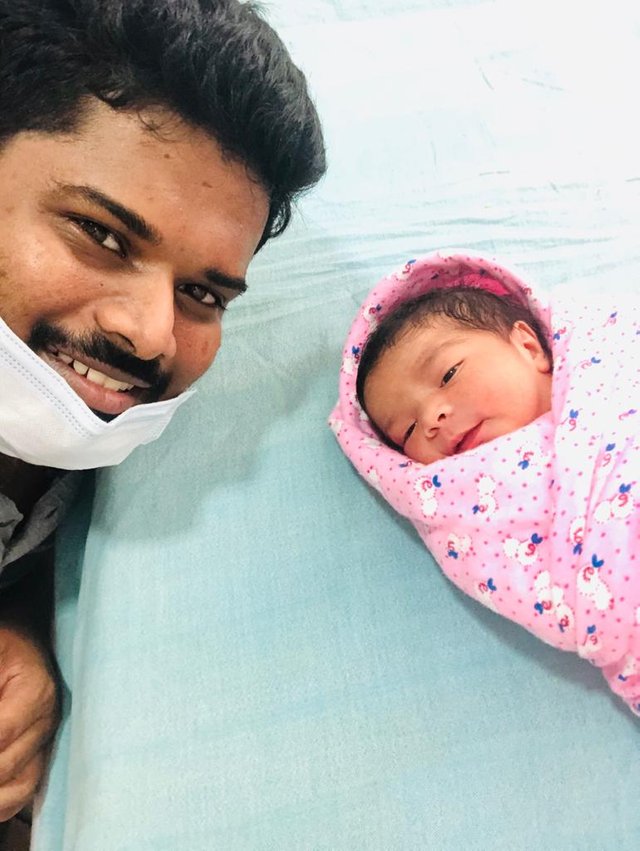 She lifted her head by herself when she was three months old and before that we supported her to lift her head.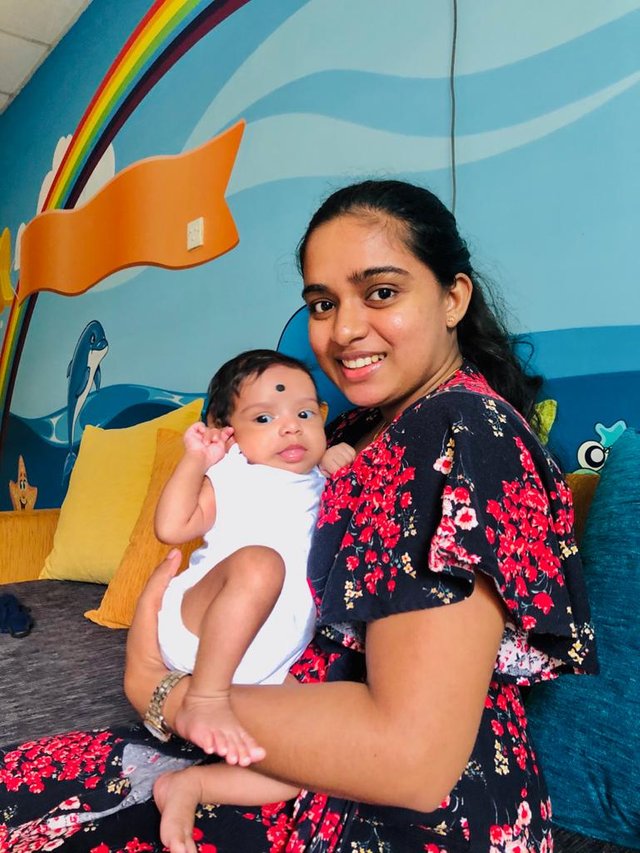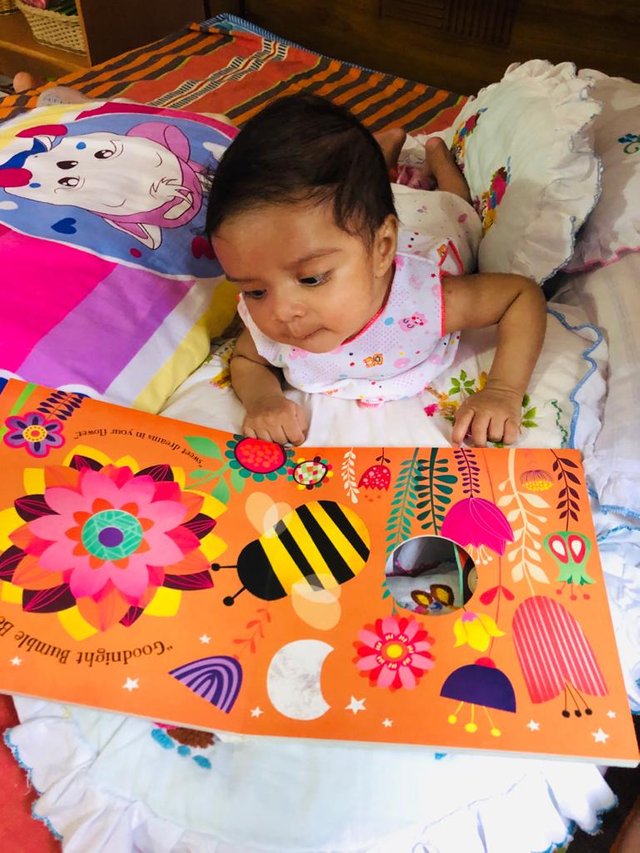 Thereafter, her attempt was to make a complete turn by herself. She struggled for that nearly one and half months and lastly accomplished her complete rolling over at the age of four and half months.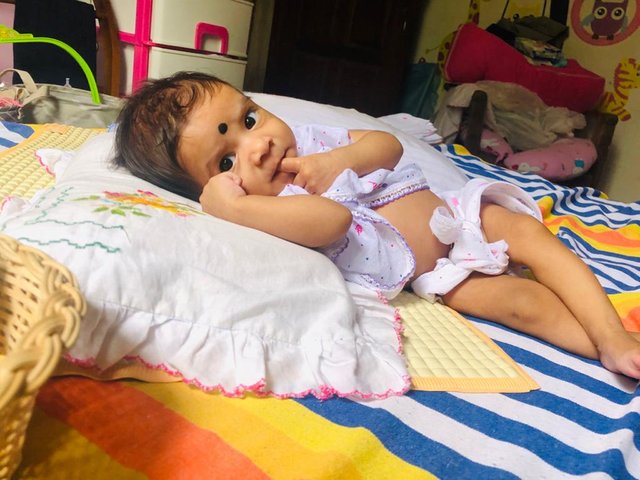 Her first hair cut was done on 12th November 2020 by her father. Just believe me, she was really cute with her bald head those days.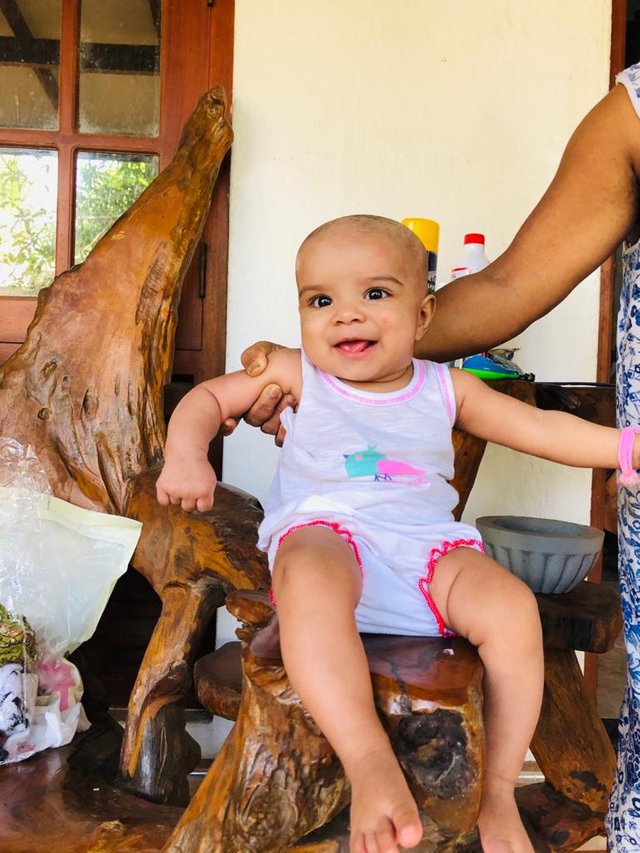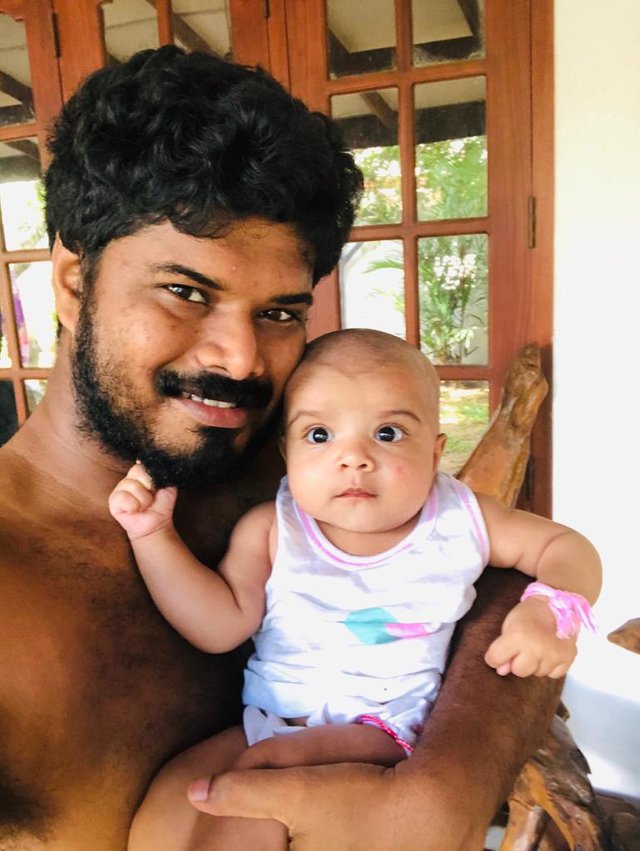 Started solids when she was just completed four months and it was a really good decision taken by me for her. Because in Sri Lanka normally solids will be started when the baby completed six months. But many other countries differ from this point and started solids when the baby completed seventeen weeks. (Nearly four months)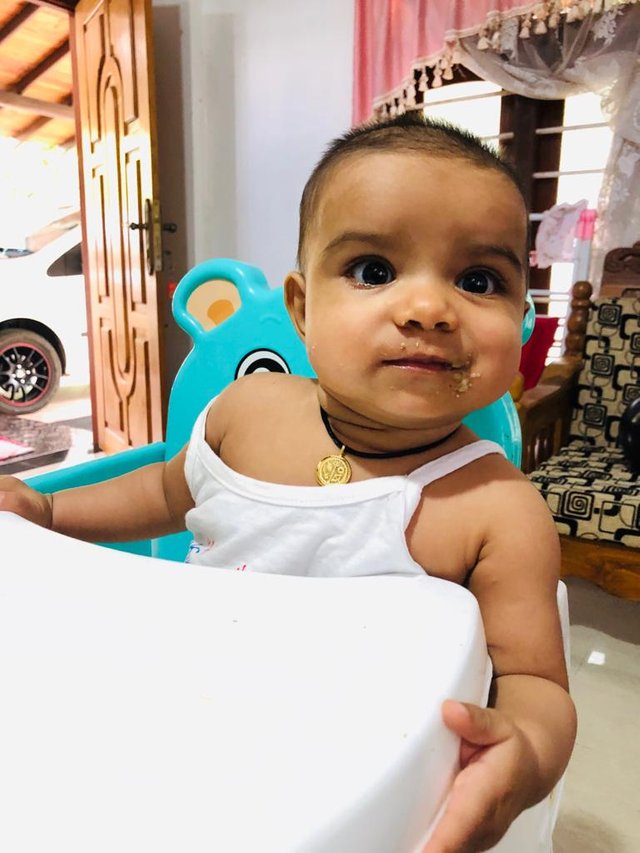 She could able to sit properly with our help, at the age of six and half months.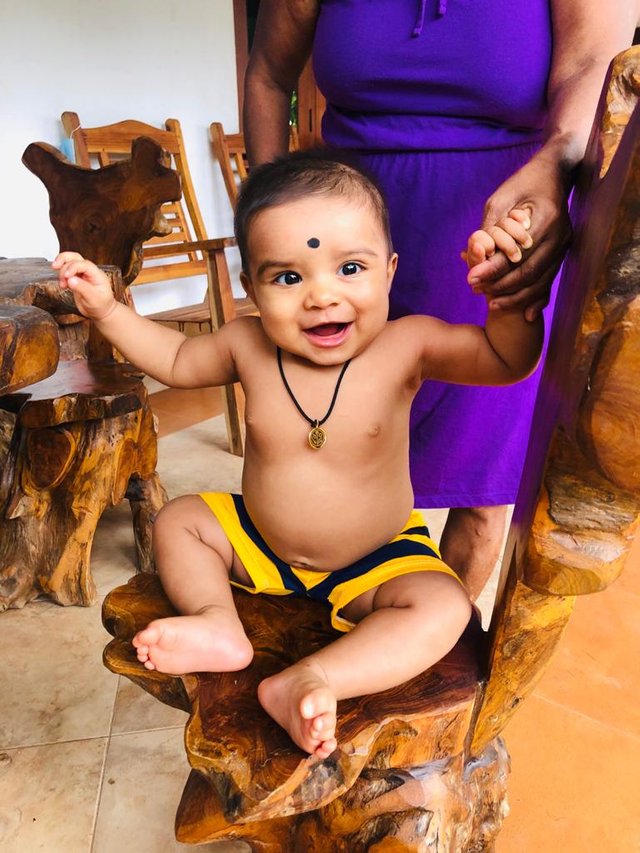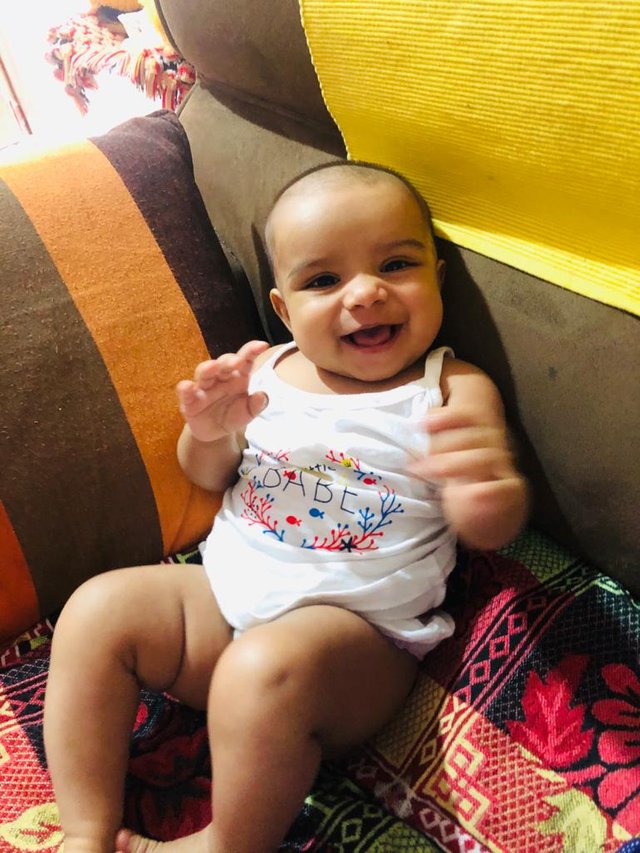 First time she shouted as " Amma" when she just completed her seventh month.
Yohana endeavored to crawl since seven and half months and luckily reached to that milestone at eight and half months.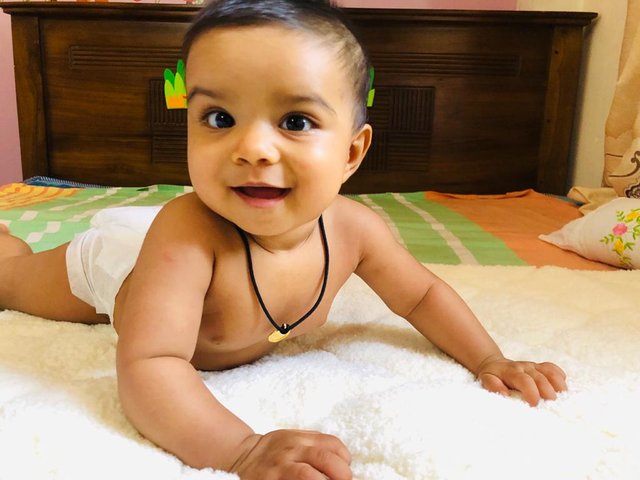 She was capable of changing an object from one hand to other hand at the age of one week just after the seventh month.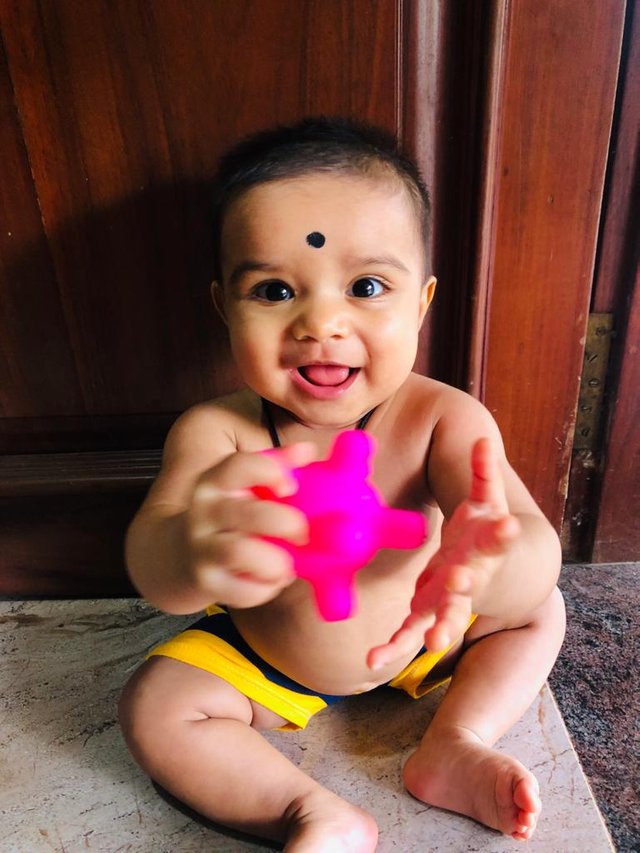 15th of February 2020 was a miraculous day for me and my husband. Smartly she yelled saying "Thaththa".This happened when she completed her month of eight.
5th of March 2020 was another day I rejoiced most. Yohana was in a deep sleep and suddenly she woke up and sat on the bed by herself.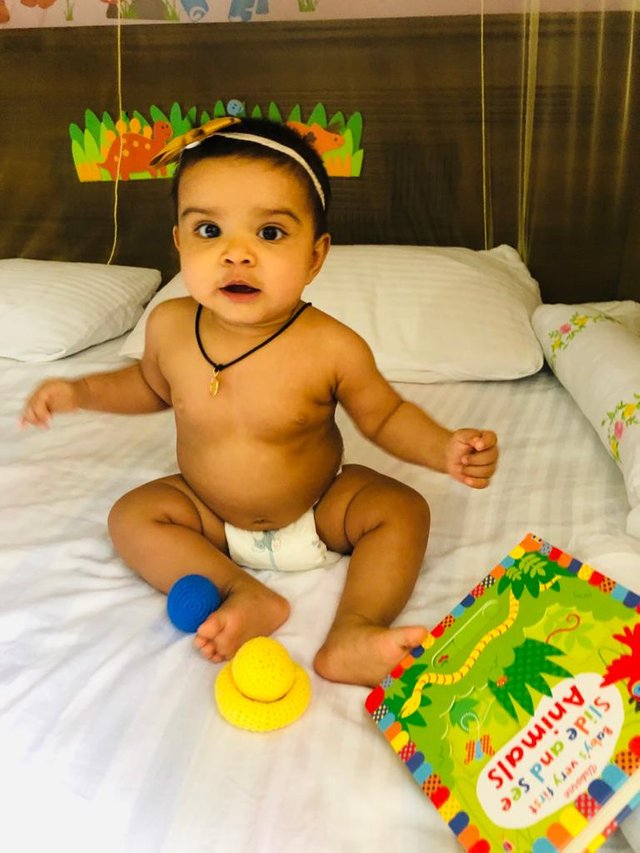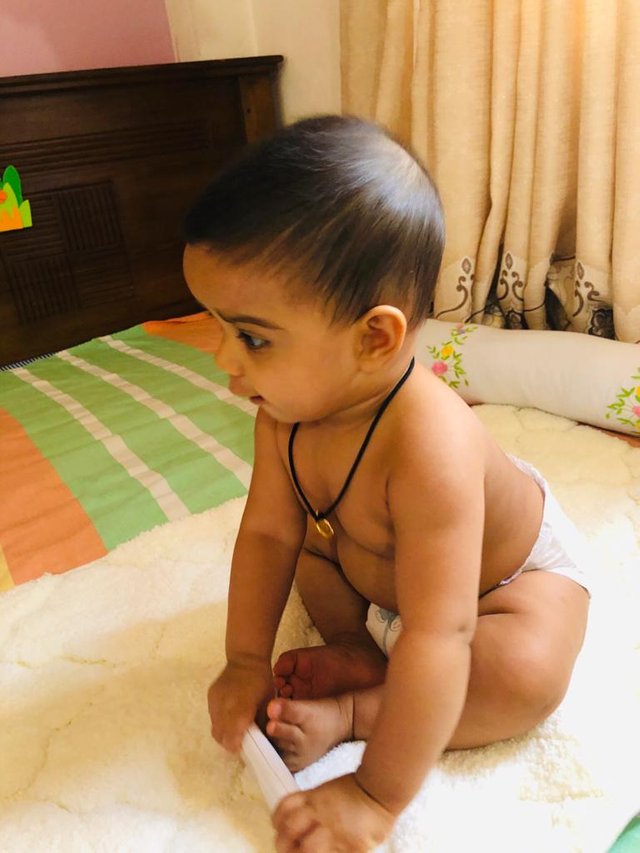 She tried to stand with our help at nine months and one week and slowly kept practicing it and lastly could able to stand alone when she was at the age of ten months.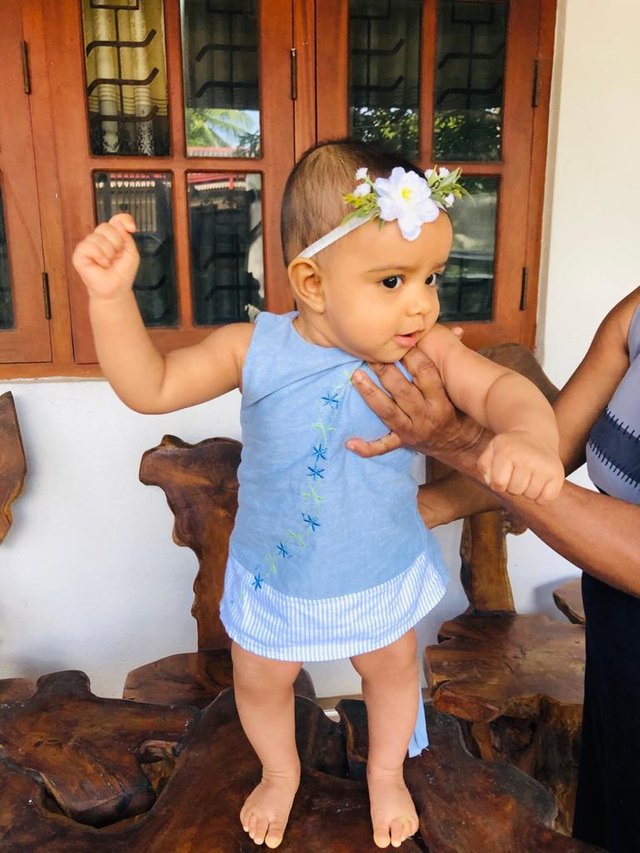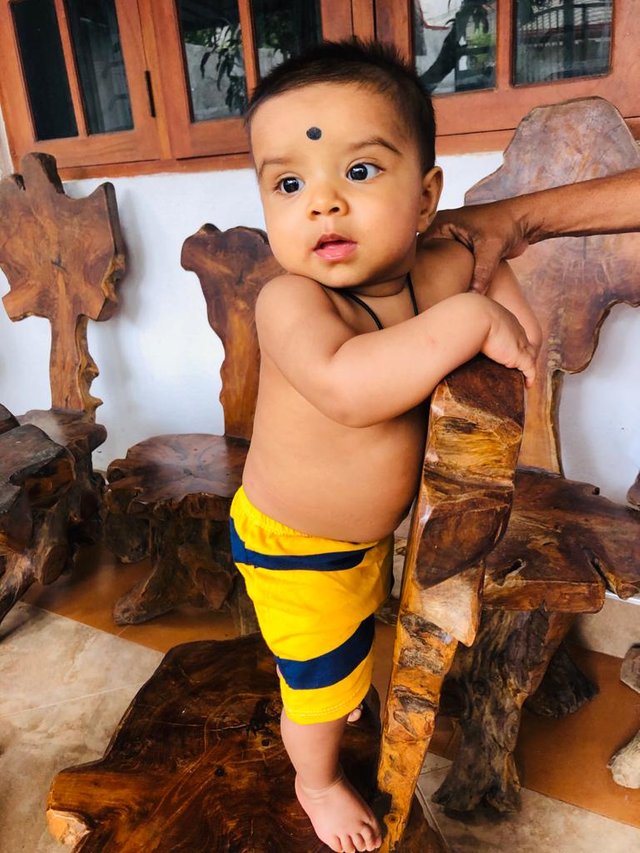 Now she can go few steps with our help and guidance. We are eagerly waiting for the day she can walk by her own.
Now she is on her eleventh month and still she hasn't any teeth.
Hope you guys enjoy my article about the milestones of my princess; Yohana.
Count on to meet back from something special. Stay tuned with me.
GOOD LUCK AND HAVE A NICE DAY!!
By @A-Lass-Wonders
.
.
.
#development #milestones #parenting #slbmc #teamsrilanka