THE DIARY GAME : 24/02/2021 : A working day !
THE DIARY GAME : 24/02/2021 : A working day !
Dear Friends,
It was a really busy day for me. Actually I'm going though a very busy lifestyle these days as I started working with a new company. Actually I hate to be busy this much .. but no any other option. I got up around 6.00 a.m and as usual my wife gave me a phone call exactly at 6.30 a.m to wake me up. Spend around 30 minutes in Steemit checking some posts and after that I quickly got ready as I wanted to be at office exactly at 8.00 a.m. It's just 10 minutes drive to the office from my accommodation. I was able to reach the office before time.
---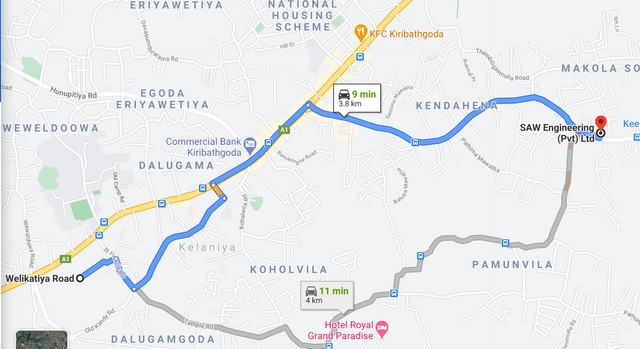 It was a very busy day.. lot of work and I'm really stressed these days with the work load. My division was under a bad situation as the previous head left the company suddenly due to a personal reason. So every thing need to be taken to the right track. Simply I missed my lunch today too.. lol 😂 😂 . I never miss food .. that's how busy I am. lol.. 😂 😂 I was able to complete my work around 6.00 p.m. I was feeling really hungry so I bought my dinner on the way to accommodation. I was feeling really tired. Had a quick wash and came to bed with my laptop to spend some time in steemit. It's where I feel relaxing , reading cool articles from my friends. After taking the dinner .. here I'm writing my diary. Nothing special today .. just a busy day !! Stay safe guys .. !
Have a nice day.. !
Thank you
#thediarygame #srilanka #betterlife #steemexclusive