THE DIARY GAME : 20/02/2021 | A lovely Saturday when my little one and I had fun shopping..
Hi Steemians,
Actually saturday and sunday are my 2 favorite days of the week because I feel more relaxed even though I'm more busy than other days of the weekend. I know you have that too.
Everyone wants to get away from the hustle and bustle and spend one day a week feeling mentally free.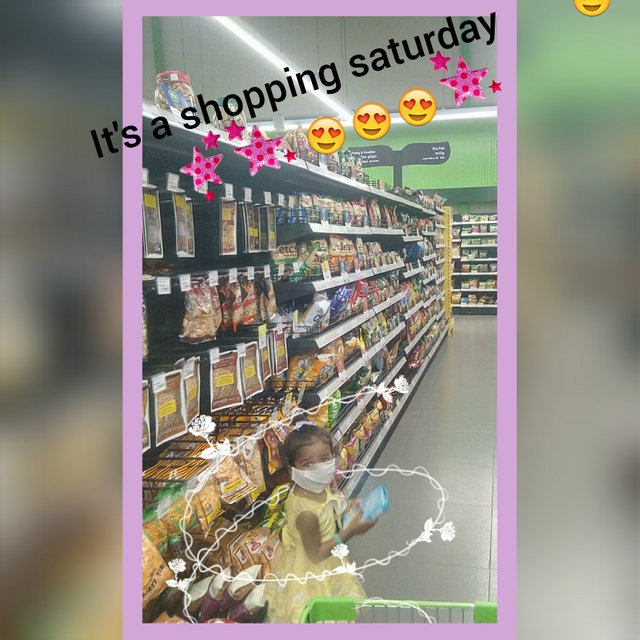 So I used this Saturday to do shopping. Since my husband is not there, my father-in-law takes us shopping with him until he arrives.
So I woke up at around 5.30 this morning .I put the kettle on the stove to make tea and looked at the shortcomings in the kitchen and made a list of them. Grocery, cleaning items, baby food. i didn't take it for long time.Because I write the last item in the kitchen at the same time in a notebook pasted in my refrigerator.
Then we decided to prepare breakfast and lunch at the same time.
I thought I'd use it for shopping in the morning. Because of the covid panadamic these days, choosing less time for people is good for the health of all of us.
The daughter woke up around 7.00 in the morning and we both put on a wash and had breakfast.
We left the house ready at around 8.00 am .Tangalle town did not see any traffic or crowds .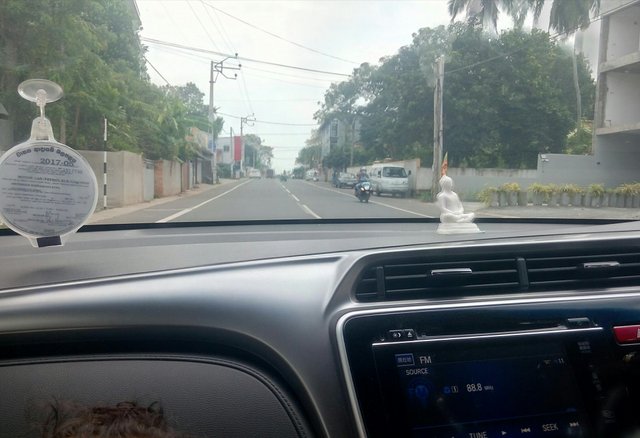 😊Roads without traffic is a pleasure😊
We went to keels super food city to buy groceries. We chose it because we could easily choose most of the things we needed.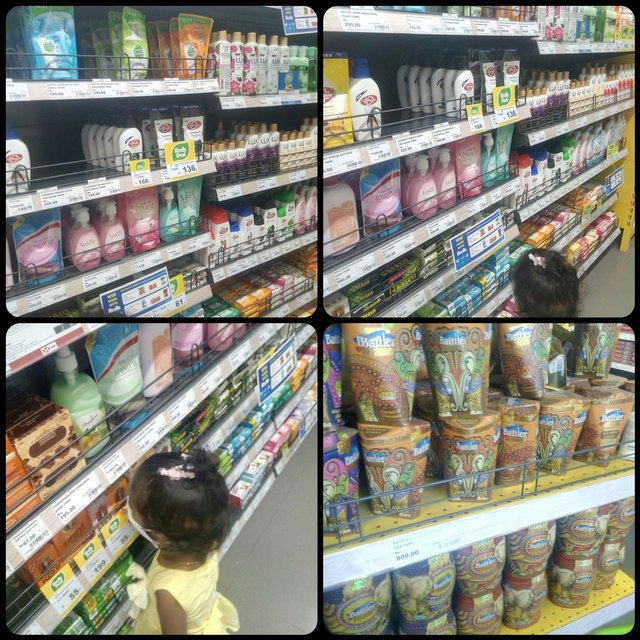 while selecting the item
It's fun for the daughter to walk between the shelves, look at them, pick what she wants and put it on the trolley.
It took us about 1 1/2 h to select the required goods.Sometimes she even chooses mechanical items that she does not want if they are colorful.
It took us about 1 1/2 h to select the required goods. The daughter felt a little hungry so she took the food coner fish bun and fruit juice from the keels.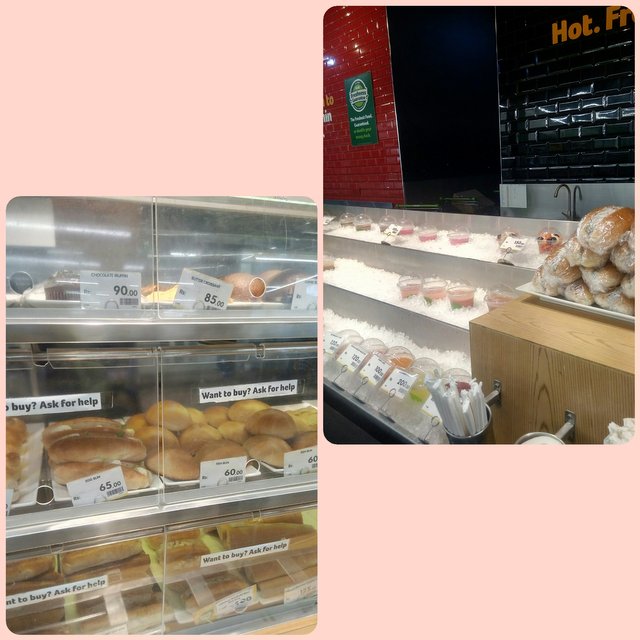 😋😋food coner😋😋
Then we left to come home. My daughter and I went for a short nap as we felt a little tired after lunch. We woke up at around 4.00 pm and cleaned the things we had brought from the shop.
Then around 9.00 I got ready to go to bed. Before going to bed I left a few comments on the steemit post and checked the notification. This is how shopping saturday ended.
Have a nice day... Thanks for reading!
Thanks to @steemcurator01 ,@steemcurator02 and @besticofinder for the immense support given throughtout my time on Steemit