Contest | My Warrior is Francis Arnold- Steemit ශ්‍රී ලංකා | @mike15 | A girl who disagrees with everyone
Over the past 100+ years, 177 people have won the Nobel Prize in Chemistry. Until 2018, there were only four women among them: the famous researcher of radioactive elements Maria Sklodowska-Curie, her daughter Irene Joliot-Curie, who synthesized new radioactive substances, Dorothy Hodgkin - she was nominated for the use of X-rays in biochemistry - and Ada Yonath - for the study of cellular structure of the ribosome.
In 2018, they were joined by the fifth Nobel laureate in chemistry: Francis Arnold was presented with the most prestigious scientific award "For the directed evolution of enzymes." Chemistry, along with physics and economics, are the sciences in which women are least likely to receive a Nobel Prize. How did Professor Arnold achieve this honorary title in the sexist scientific world - and what should we all learn about her inventions and work at the academy?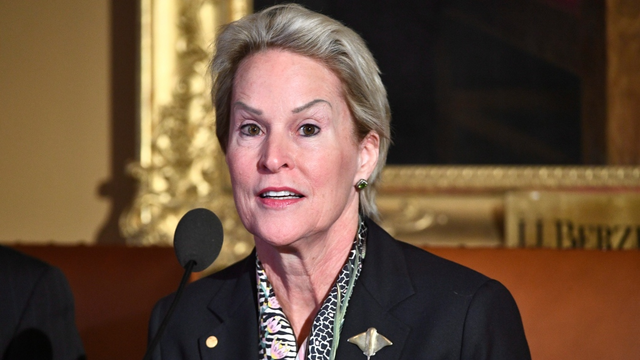 Source
How a girl who disagrees with everyone grew into a great scientist
In the main scientific work of her life, Frances Arnold was inspired by cat and dog breeders. But it all began not at all with the animal world - and not even with the world of living organisms. In 1979, 23-year-old Frances received her BS in mechanical and aerospace engineering from Princeton University. The young scientist was then engaged in the study of various sources of energy. In the course of her studies, she even took a year's sabbatical to travel to Italy, where she worked in a factory producing components for a nuclear reactor. Returning home, she continued her studies at Princeton School of Energy and Environmental Studies, where a group of scientists and engineers worked to create alternative energy sources - and eventually completed a diploma in solar energy.
After that, Frances Arnold's career took a sharp turn. She enrolled in a PhD program at the University of California at Berkeley and this time decided to study chemistry. More precisely, it all started with chemical engineering, an area at the intersection of physics and chemistry, which in some way echoed Arnold's past education and experience. But in the end, she became interested in biochemistry and bioengineering - and moved away from nuclear reactors and solar panels.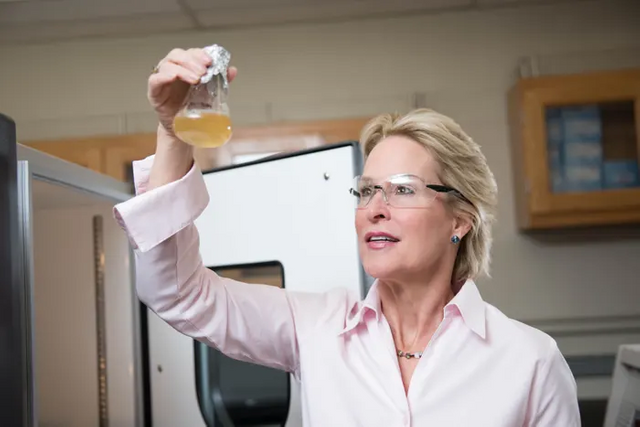 Source
What is directed evolution and why is it interesting
After receiving the Nobel Prize in 2018, Frances Arnold was no longer as free as in her youth. When Gary Rodstein, a newspaper reporter from her hometown Pittsburgh Post-Gazette, asked him to show him sometime what a typical day looks like on her campus, the scientist replied: "I'm not sure if I have any soon - or ever - now will be "typical day". She also refused to comment on the Russian Forbes Woman, apologizing and referring to being very busy: Arnold said that now she does not give interviews to anyone at all. What is she doing so much?
At the nanoscale, that is, at the level of molecules in the human body, everything works in a similar way. You can wait for years when "accidentally" a new enzyme is synthesized - a protein that will somehow interestingly affect the processes taking place in our body. Or, as breeders of purebred cats do, you can take evolution into your own hands and create proteins with desired properties through careful "selection".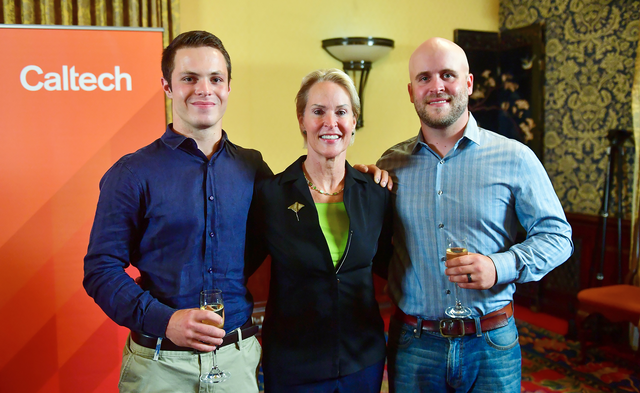 Source
Natural evolution helps in this, of course. Since it has no purpose, but occurs chaotically, many molecules end up with a whole range of functions. If some of them are useful to a person or other living creature - great, it means that such a protein will remain in nature for a long time. But it can have many interesting properties that are not realized in any way. Frances Arnold came up with the idea to take such proteins and "tweak" these side functions, making new proteins with new functionality.
Science like a woman
In early 2020, Twitter was struck by the statement of Francis Arnold: on January 2, she returned early from the New Year holidays and announced that she was withdrawing an article published in May 2019 in the journal Science. The original work talked about how new beta-lactam antibiotics can be created using modified enzymes - and this was an important discovery in the face of increasing antibiotic resistance. But it turned out that the results of the study were not reproducible, moreover, it turned out that an important piece of data was missing from the laboratory computers.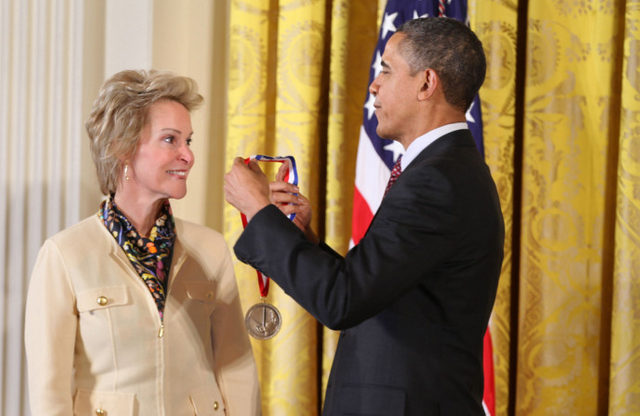 Source
This is a striking example of honesty in the scientific world. In 2016, the journal Nature published shocking numbers : the results of about 70% of scientific papers approved by reviewers and published in high-quality scientific journals, other scientists could not reproduce. This means that almost two-thirds of modern science is in the "gray zone": maybe this is true, maybe not. Researchers usually do not reject the results of their own work, even if their reproducibility is questionable. But not the rebel Frances Arnold. "It hurts to admit it, but it is necessary. I apologize to you all. When our publication went to print, I was too busy and did not do my job well enough, "the scientist commented on her review of her scientific work on Twitter.
Perhaps women like her will bring a new stream to this - still masculine - scientific world. "In my youth, my parents were unhappy with my behavior - they even feared that I would badly influence my brothers. Then they said: "Either you are behaving properly, or you will no longer be able to live in our house." I answered "Ok" and moved out, "Francis recalls.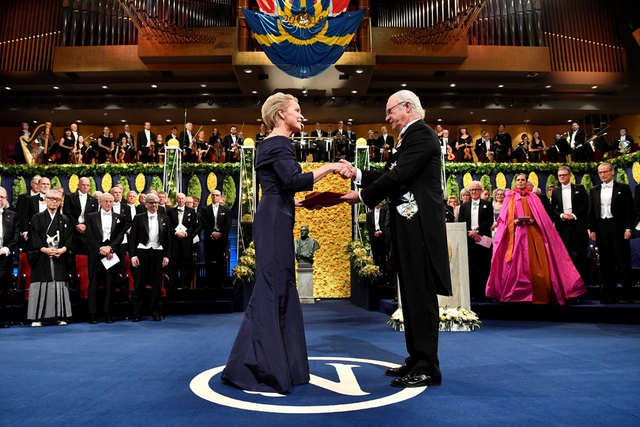 Source
She remains the same principled now, at 63 years old: she tries what others did not risk, and is not afraid to admit her mistakes. Colleagues, by the way, unexpectedly approved of her honesty and wrote supportive messages on Twitter after the withdrawal of the publication. Perhaps Arnold's work will be important to the world not only due to the creation of new substances, but also due to the fact that she attracted the attention of the scientific world to a simple fact: even the most ingenious researcher can stumble, but for the sake of common interests it is worth honestly admitting this, dusting off and moving on. This can help make science more transparent, more daring and more useful to people - it seems that this lesson of "science like a woman" is taught by the entire biography of Francis Arnold.
---