TOUR WITH STEEMIT SRI LANKA |by @samuel20|USHONGO,BENUE STATE.|TOUR OF USHONGO HILL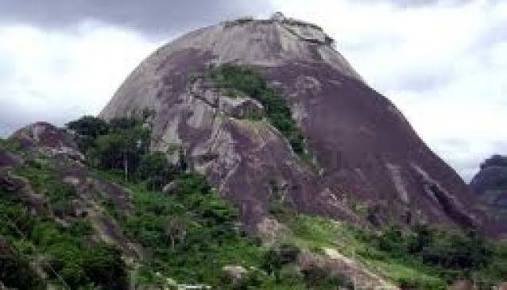 source
Hello peeps I am so happy to participate in this contest organized by @besticonfinder It would help to foster engagement on Steemit.
I also wish to invite @sohanurrahman @nehklaus @paraclator26 to participate.
Here comes my own entry in the contest.
USHONGO HILL is located in USHONGO LGA OF BENUE STATE.NIGERIA.
I woke up of as early as 6am and I observed my morning rituals viz: morning prayers, brushing my teeth etc.I had breakfast after which I then called my friends and we got set for the trip to the USHONGO hill.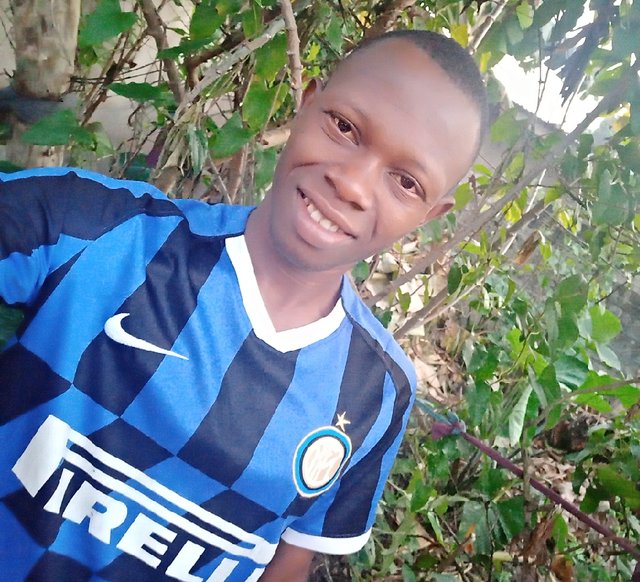 Just after brushing my teeth
We trekked to the assumed extrance of the hill.USHONGO hill is one of the best highlands in Benue state, Nigeria.
Interestingly,from the assumed entry point to the hill is about half a kilometer (500 metres),that implies that we trekked half a kilometer in a rocky and narrow track.Of course we wore jungle boot and cap because the place is always hot.It was not a free flowing trek,at some point we have to jump and meander to pass through the thin track road.There were occasionally small water bodies,holes and caves.As we move,the hill gets farther,the more we go,the more the hill looked farther.We got to a point where we can't move or cross easily ,so we had to tread on a narrow bamboo wood to pass through,at this point it was frightening but we managed to pass through:we were determined.Everyone of us was tired,my legs were aching, especially the calf of my legs,the hill looked unreachable.We have trekked for hours.Guess what? after few minutes,we can breathe a sigh of relief because we are close to USHONGO hill.We can feel it,we can see it,we can smell it.Hurray!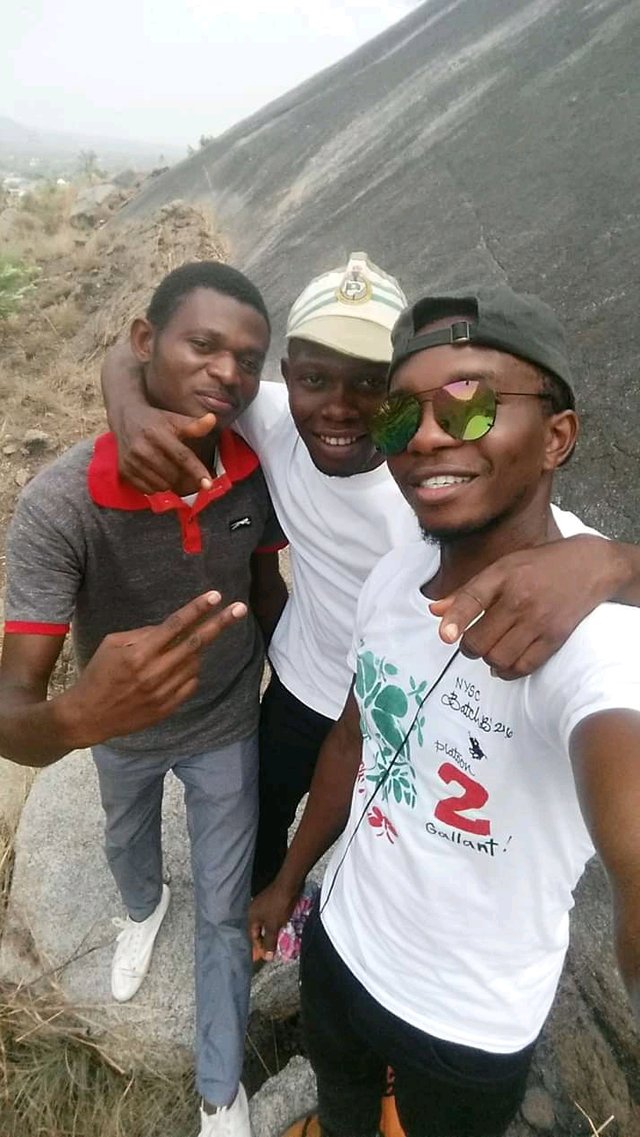 A picture at Ushongo hill
https://goo.gl/maps/PNLR1PskiYB8MFFD6
The hill is so high,so rocky.It has got lots of caves too,the caves were cold,the coldness of the caves has helped our course because we were sweating before now.Without much Ado,we started climbing the hill, moving from one point to another.The hill was slippery,so climbing requires extreme carefulness which we strictly adhered to.We spent a lot of hours moving and climbing the hill.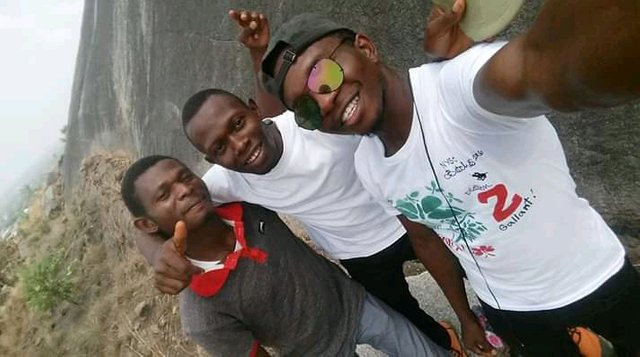 Here is @samuel20 at the middle
https://goo.gl/maps/PNLR1PskiYB8MFFD6
It was fun,it was a beautiful sight,it was a dream come true for me.It was a nice experience,we had almost forgotten the stress of coming through.We had to take pictures,the pictures might look dark because the distance from the person snapping is a bit far and also the hill is so so high.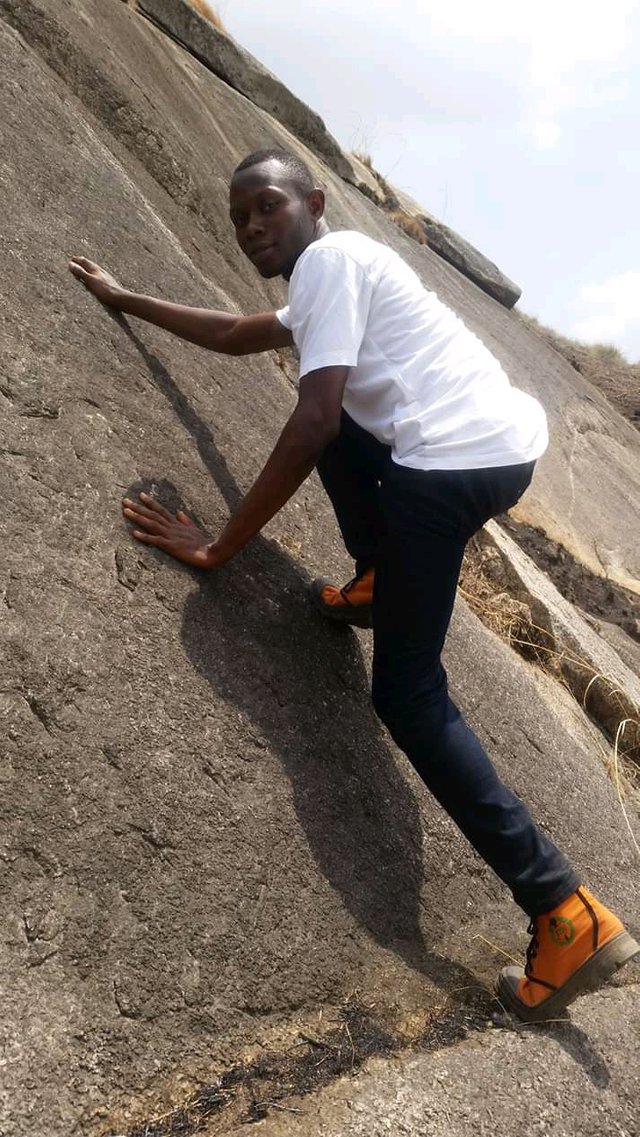 Attempting to climb the hill
https://goo.gl/maps/PNLR1PskiYB8MFFD6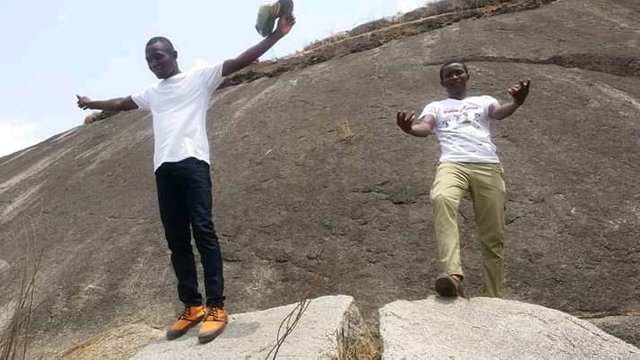 Still at the hill
https://goo.gl/maps/PNLR1PskiYB8MFFD6
It was indeed a wonderful experience.We came back around 4pm,so tired and weak.I had to take a shower and I slept off.I only woke up by 7pm and I took dinner and went to bed by 8pm.What a day! what a hill!
Special thanks to @steemcurator01
@bright-obias for inviting me.
Here is a link to my introductory post
https://steemit.com/hive-172186/@samuel20/achievement-1-my-introductory-post-to-steemit-community