Look What I Have Collected From The Beach...
Hello Friends!
---
Hope everything is going well...😊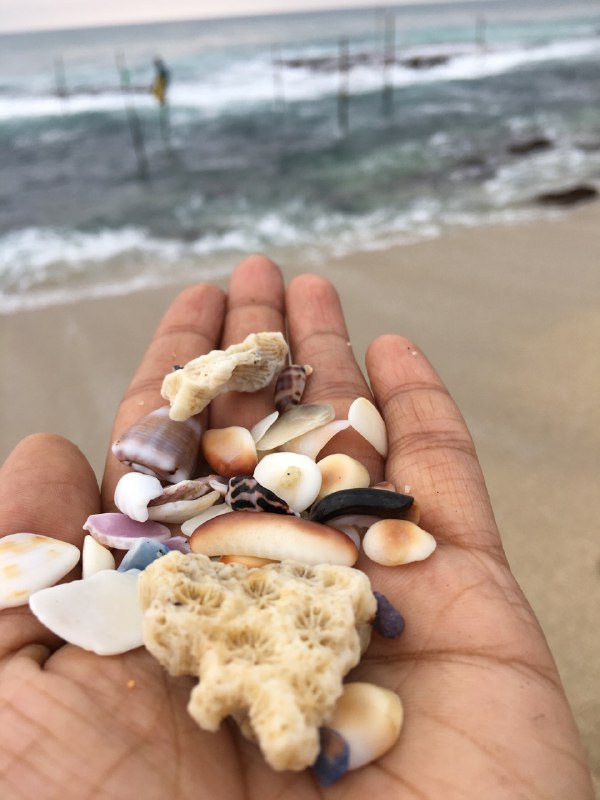 Location - Koggala beach | what3words
Recently we visited the beach with family to spend some time relaxing. We had many hopes to witness the spectacular sunset at the beach. Sadly the sky became cloudy. But still, the view was amazing as it is the area which is famous for Stilt Fishing. It was the very first time that I got the chance to watch the traditional method of fishing.
Amidst the view and relaxation, there was one more thing that drew my attention. It is Sea Shells!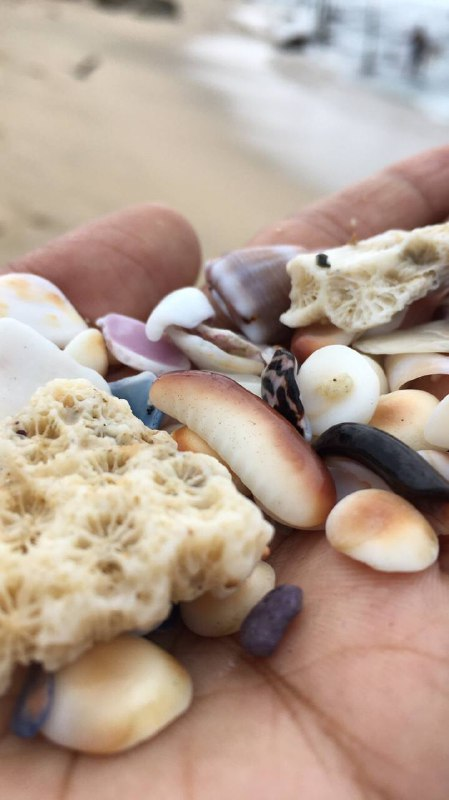 There were many different seashells at the shore. I started collecting a few. I regret that I wasn't prepared to collect seashells. It is an awesome way to the pastime. Discovering new seashells will increase your curiosity to know their name and what type of organism grows in them. Eventually, this activity will also help to expand your knowledge as well as making a hobby to collect natural wonders.
What are Sea Shells?
Sea Shells are an external skeleton of an animal or marine organism called Mollusk. Also known as Mollusca. Usually, this phylum Mollusca is partly or fully enclosed in a calcium carbonate shell for safety. The shell provides protection and also support to several organs of the Mollusk. These shells can be found in a variety of colors and shapes. The most beautiful and rarest shells are found in the sea and those are the most valuable shells. In some countries, there are restrictions to collect seashells that have living inhabitants in them.
My Collection of Sea Shells in my visit to the beach
I have named the ones which I'm able to identify.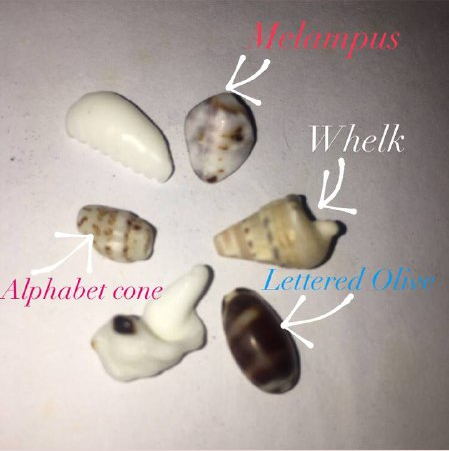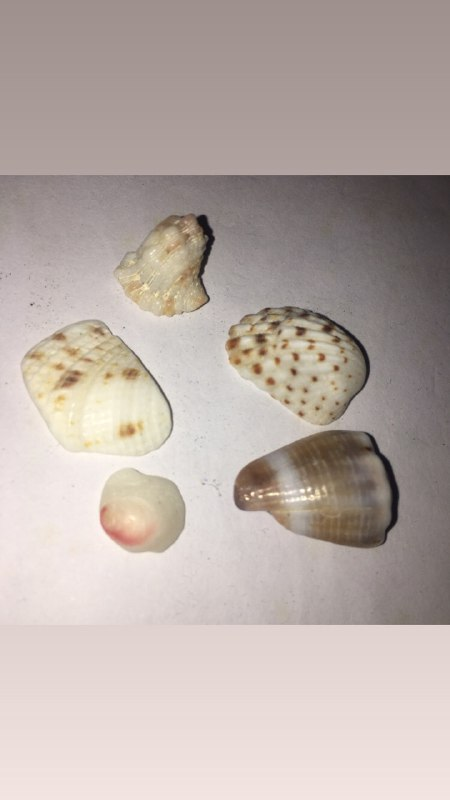 Different types of Scallop seashells - Here we have Rose Petal Telin, Jewel Box, and Calico Scallop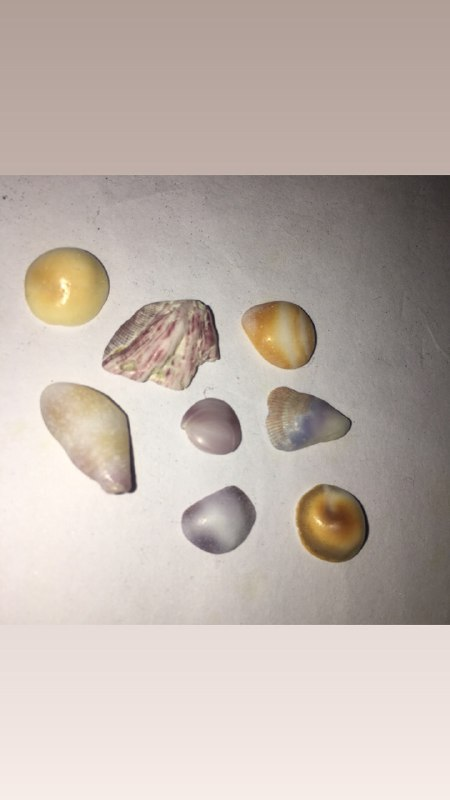 Varieties of Clam, The surface of these seashells are very smooth to the touch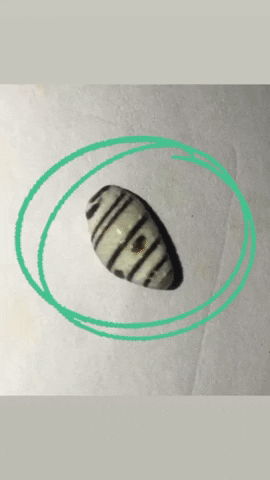 Banded Coffee Bean Trivia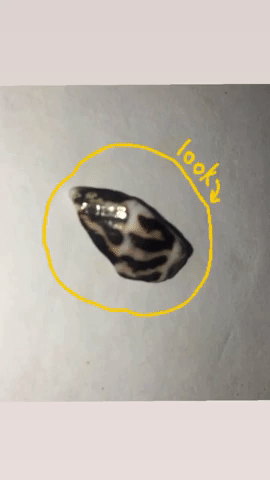 This seashell has a camouflage on its surface and feels smooth to the touch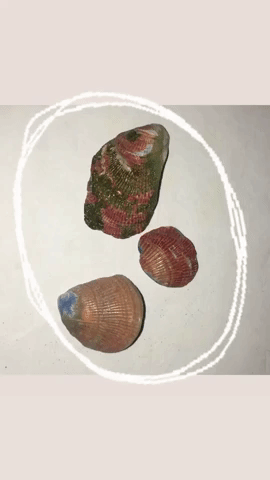 Cockles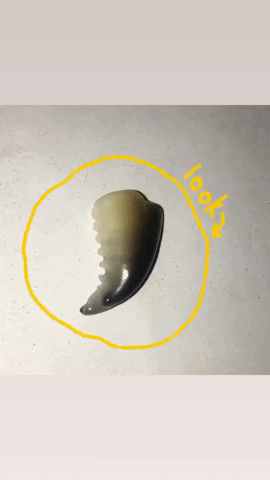 Unable to recognize the type of seashell, You can see how beautifully the colors are blended. It is also very smooth to the touch
---
It was a really interesting activity to do when visiting the beach. I didn't feel like stopping as all seashells are beautiful to one another! As always nature is wonderful.
A big thank you to @steemcurator01 @steemcurator02 @booming accounts for the support and to all those who follow my blog
Hope you enjoyed reading my today's post
Have a nice day!