My Cat Caught A Bird | Saving A Bird's Life
Hello Friends!
---
Hope everything is going well...😊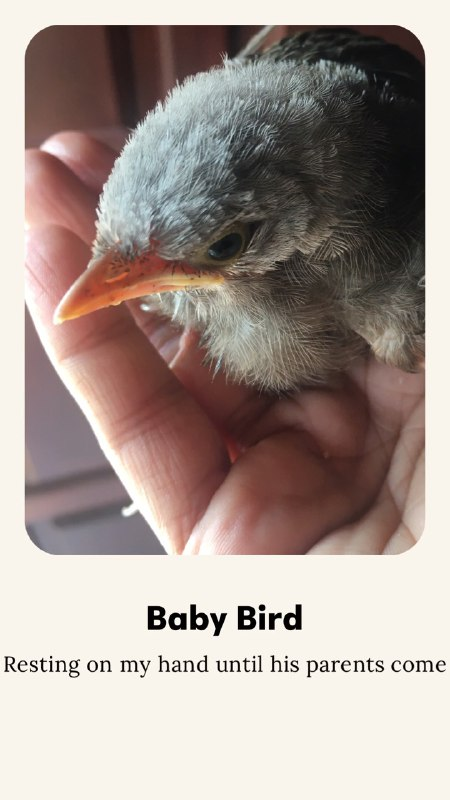 My cat caught a bird this morning and he brought it indoors. I quickly ran towards the cat when I noticed the bird was still alive. My attempt was to calm down my cat and freed the bird from the cat's mouth.
I took my cat away holding by the scruff. It's isn't an easy task, as he is grown up and probably overweight. I locked him inside a room until I take the bird to a safer place.
Finally, I was able to free the bird without causing any more injuries. I'm scared to touch birds and I haven't held a bird any day before.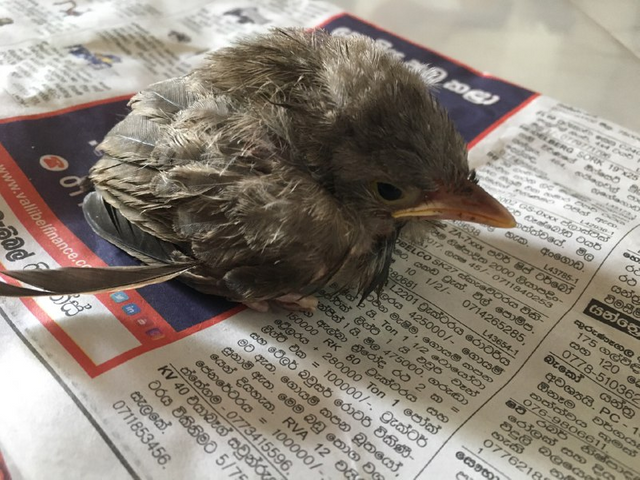 Poor Little Thing - Just saved his life
It was a baby bird, I took it on to a paper carefully. I saw a bit of blood on its wing. I cleaned up the blood with a piece of tissue. The bird has got frightened from the incident and didn't even attempt to fly away. The bird stood still until I put medicine on his wing. I cleaned the wound with saline water and applied betadine.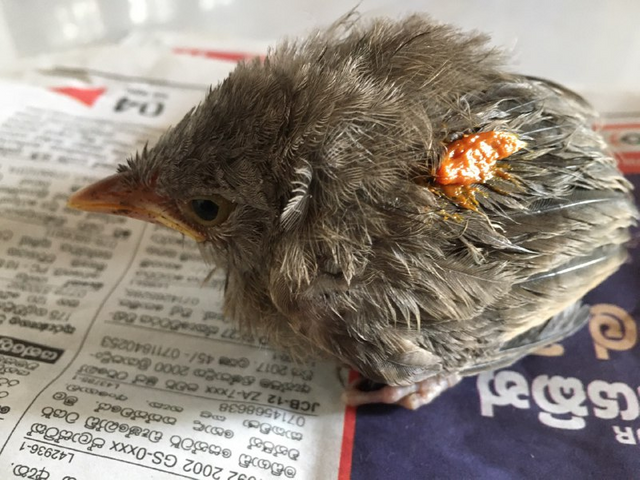 After applying medicine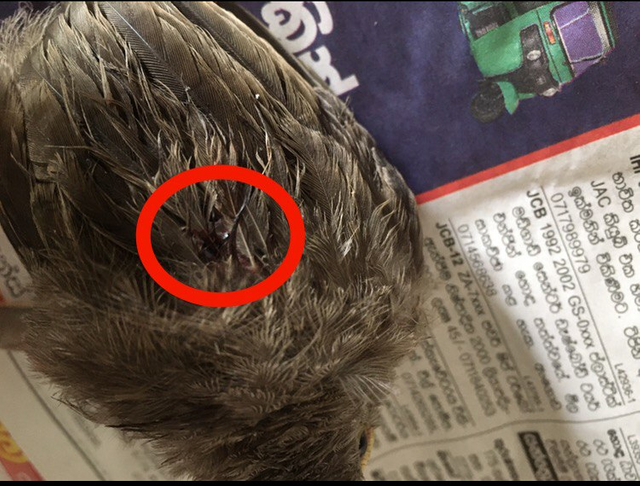 The wing which got injured
It's a baby yellow-billed babbler. In Sinhalese, the bird is known as "Demalichcha". I made a warm place for him by using a towel. And kept inside a secure room. Then I fed him water and a banana. And let it rest for few hours.
After all, I let my cat out of the room. He was still searching for the bird and he got tired and he fell asleep after having his food.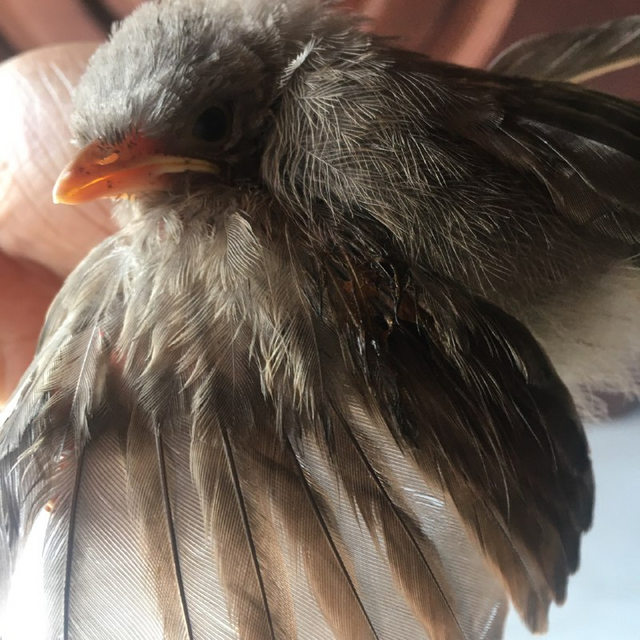 He looks okay after treating
In the evening, the bird started to whistle. He seems to be fine now. When I went to the garden I noticed there were three more birds of the same kind. They were whistling very loudly as if they are searching for something.
I felt it's the baby bird's family looking for their kid. Kitty was not around, I took the bird out to let it fly away with his parents. They had their own conversation and tried to take the baby.
Sadly the baby couldn't fly. I took the bird back home. Now I'm a bit used to touch the bird. When I stroke its head the bird fell asleep.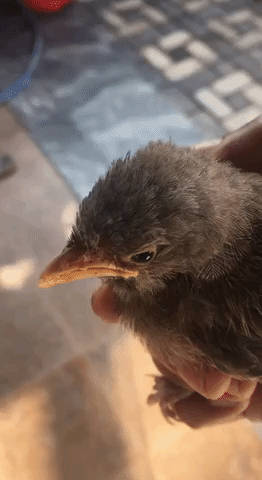 I will be taking care of the bird until he gets fully recovered. I will do everything possible to save this innocent life. If you have any ideas how to take care of him or the best thing for the little bird. Please do share with me in the comments below. I would love to hear for suggestions and let the bird set free.
I hope he will recover soon and reunite with his family.
Hope you enjoyed reading my today's post
Have a nice day!
A big thank you to @steemcurator01 @steemcurator02 @booming accounts for the support and to all those who follow my blog