THE DIARY GAME | 02/21/2021 | Sunday Outing
Hello Friends!
---
Hope everything is going well...😊
Today is a well-spent day, Hubby is home for the weekend. Sunday is the only day which I get to spend with him the whole day.
I had a sound sleep last night, I even missed my alarm and ended up waking up late. But I felt refreshed after getting a few hours more sleep.
After having our breakfast we planned to go out shopping. I haven't stepped out for the whole week so I was excited to go out shopping. Mom, hubby, and I got ready and went to the nearby shopping mall Fashion Bug.
It was about 11.00 am and the weather was hot and humid. I regretted the time we came out. We would have spent a much better time if we come out in the evening. While shopping I had some other plans too. I did everything essential at the moment and postponed all other work as it was so hot outside.
I got some relief after going inside the shopping mall. The sultry weather these days is unbearable. I was surprised to see that they still have Valentine's promotion at the store.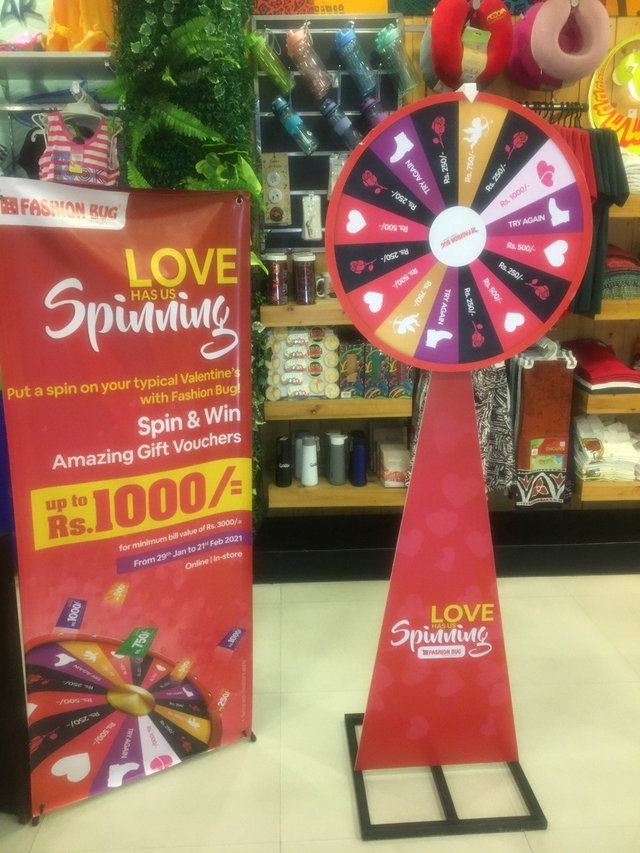 True! Love has us spinning 😉
Location - RV2Q+V9 Moratuwa, Sri Lanka
After entering they asked us to spin the wheel to get a lucky chance to win a gift voucher. I gave chance to my husband to spin the wheel for me.
Oh Yes! It's our lucky day... We won a 500 Lkr gift voucher from fashion bug
With the happy win, I started to shop. I first went to the lady's section. There were many new arrivals. Even if it's a Sunday, It was less crowded. I was able to shop very peacefully.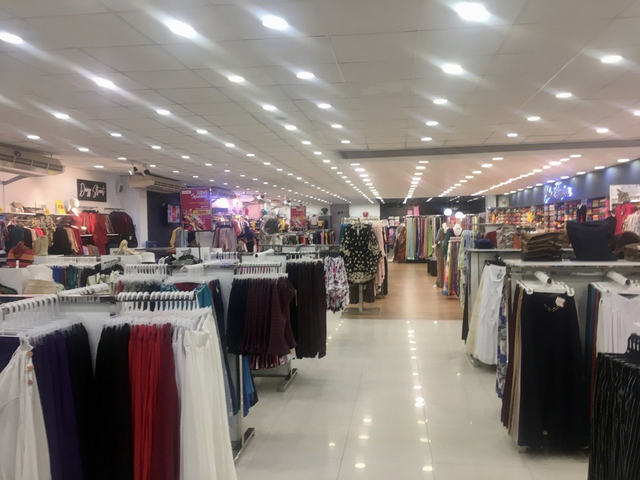 Ladeis'section in Fashion Bug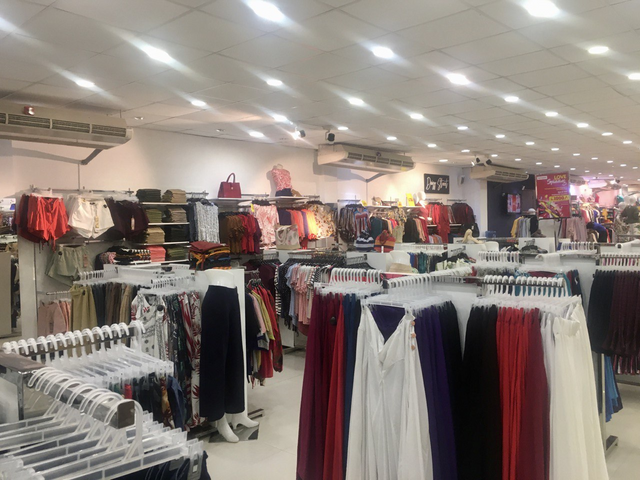 Varierty of new designs and well segregated in different themes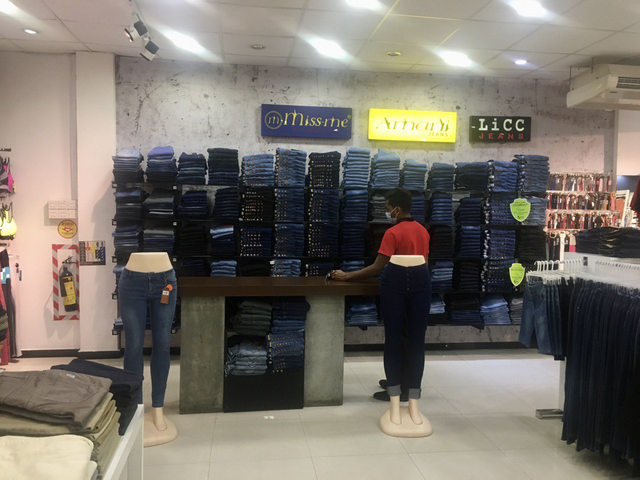 Denim corner
I bought a nice cute top, I liked its material. It is very soft to the touch and perfect for the hot weather. Then I went to check on my mother. She has also picked few outfits and wanted to fit on. I helped her to choose. Finally, I went to my husband after completing shopping for me and my mom.
Then we both went to the gent's section and helped him to get what he likes. After completing our shopping we returned home at around 2.30 pm. We were terribly tired. I went straight to get some cold drinks.
Luckily my mom has made soursop juice the day before. It was amazing! It was great to get refreshed after spending a tiring day.
The evening was busy with the housework and there were many preparations to do before the week starts. This is how I spent my Sunday with the family. Here I'm ending my diary sharing a picture of my crazy cat. Hope it will give a smile to your face!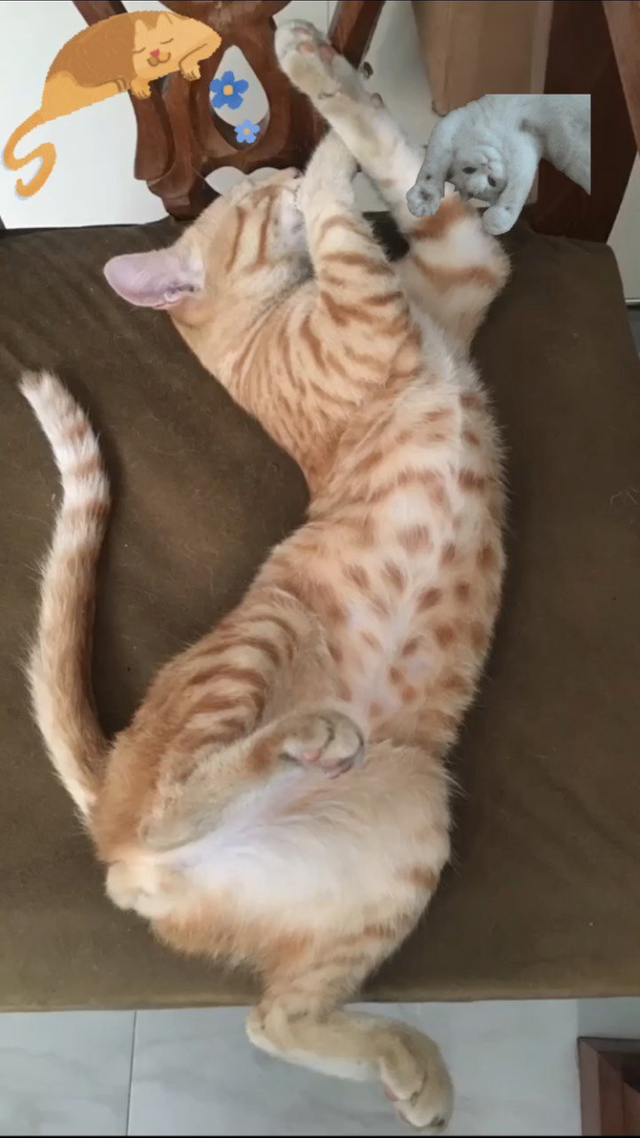 Sunday Sleeping Style - Probably he is dancing in his dreams
A big thank you to @steemcurator01 @steemcurator02 @booming accounts for the support and to all those who follow my blog
Hope you enjoyed reading my diary

#thediarygame
#steemexclusive
#srilanka
#steemit