THE DIARY GAME | 02/28/2021 | Home Away From Home
Hello Friends!
---
Hope everything is going well...😊
This weekend I was at my husband's home spending time with my In-laws. It's Sunday today and I had many plans for the day. I was terribly tired during the week and the weekends are the only days which we get to spend with our loved ones.
I woke up at 8.30 am and as usual, I took a quick wash and got fresh to start my day. My mother-in-law was already awake. She was preparing us breakfast. I made tea for me and my husband. While having tea we had a small chat with mom.
Then I helped mom with cooking and cleaned up the kitchen. My husband has to return back to Colombo for work so we don't have much time in hand. I started doing the laundry, It was a warm day so I had no trouble drying washed clothes.
After completing I had my breakfast. Mom has made one of my favorite menus for breakfast. Egg curry and bread is something which I really love to have in the morning.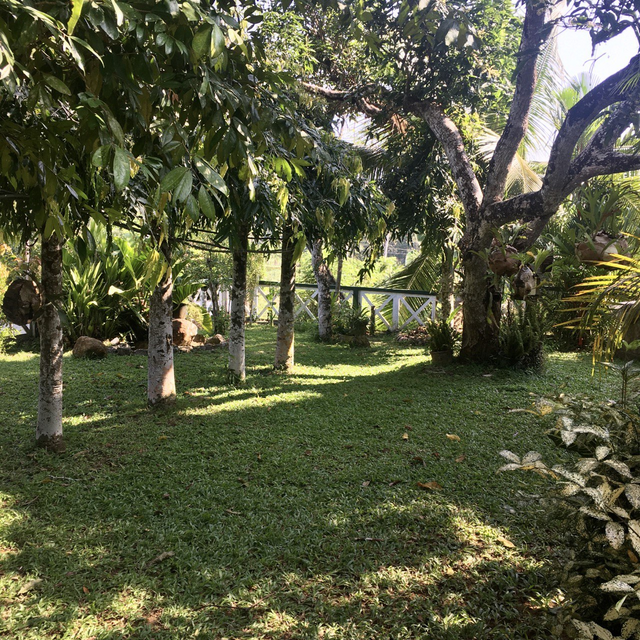 Eye pleasing site in the morning
The garden was magical with the beautiful sun rays. I walked through the garden, this is the only moment to reacquaint myself with the beautiful garden. Mom and Dad both put a great effort to maintain the garden. It is their hobby to plant trees and shrubs.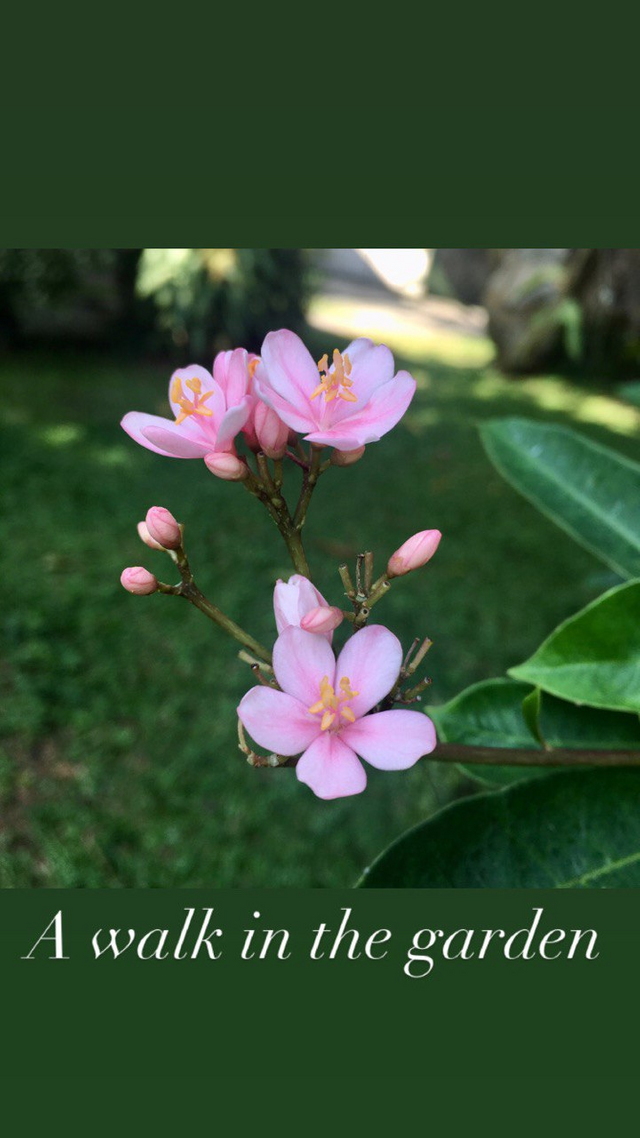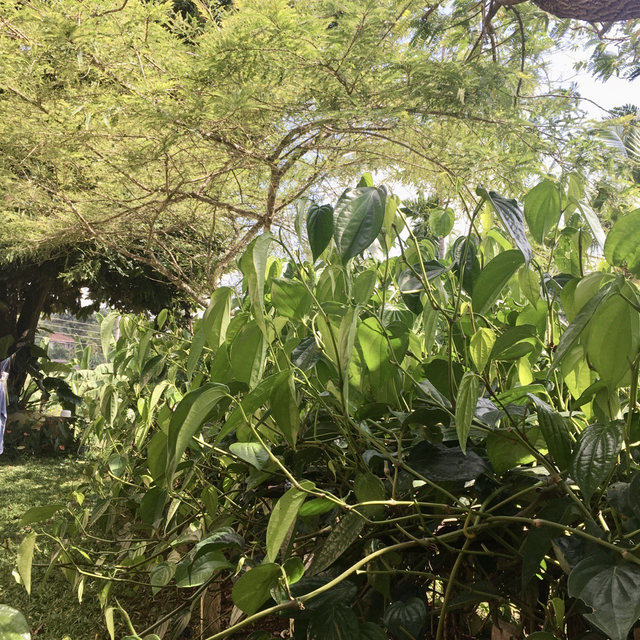 Mom's small betel cultivation
Not just plants they also had a bee house in the garden, These bees add more life to the garden.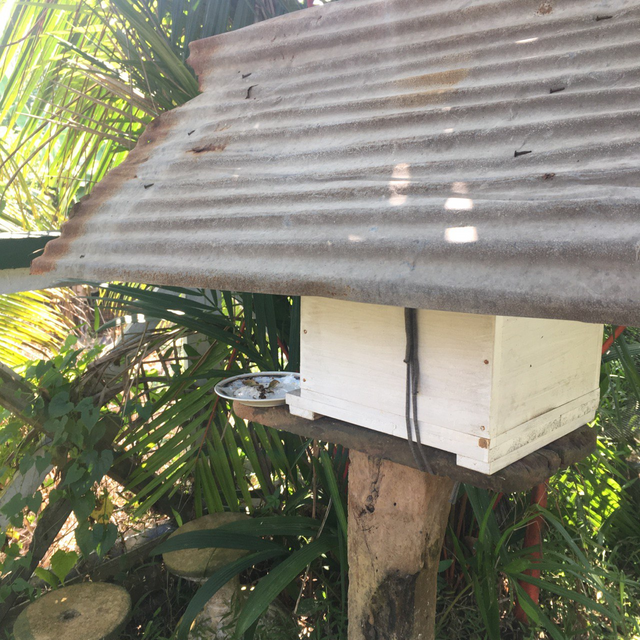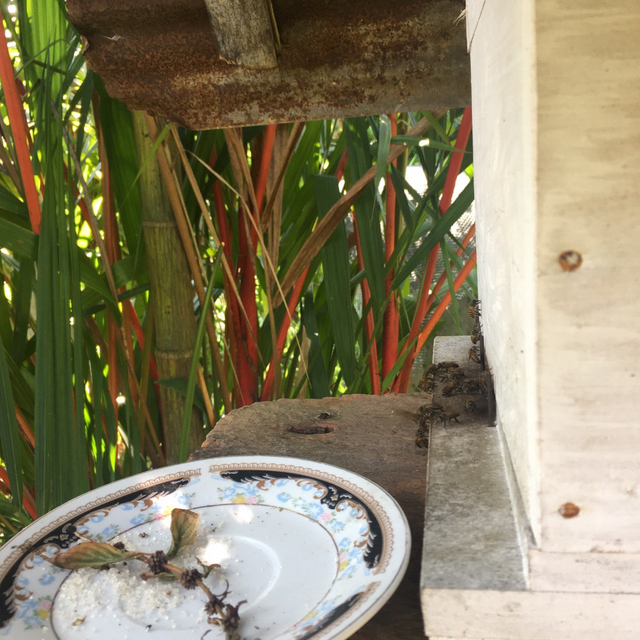 Busy Bees searching for nectar and pollen
My walk in the luscious green garden really inspired me to start my own garden. I think I will able to get all the gardening tips from mom and dad.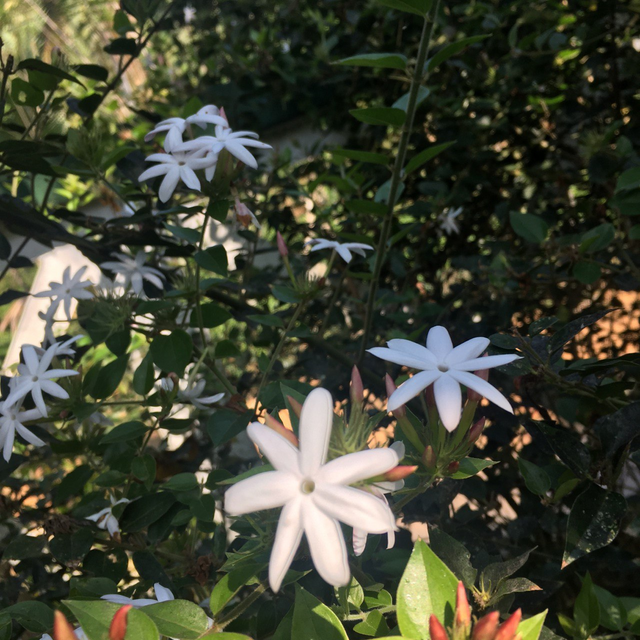 These are the Jasmine flowers which I pluck to offer Lord Buddha
These flowers spread their fragrance across the garden and it's so refreshing early in the morning. It's my favorite of all plants in the garden.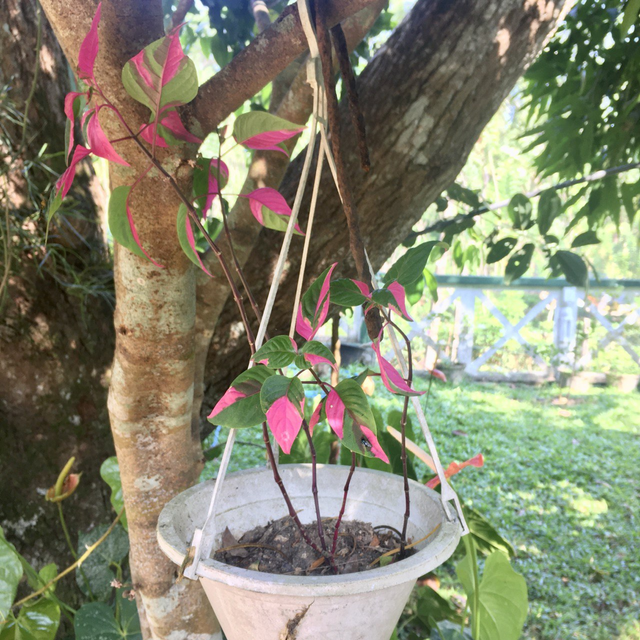 Look how gorgeous is this plants
My time at the garden spent just in a blink of an eye remaining the freshness in my heart and giving me new dreams of a home garden. I was not alone throughout the walk in the garden.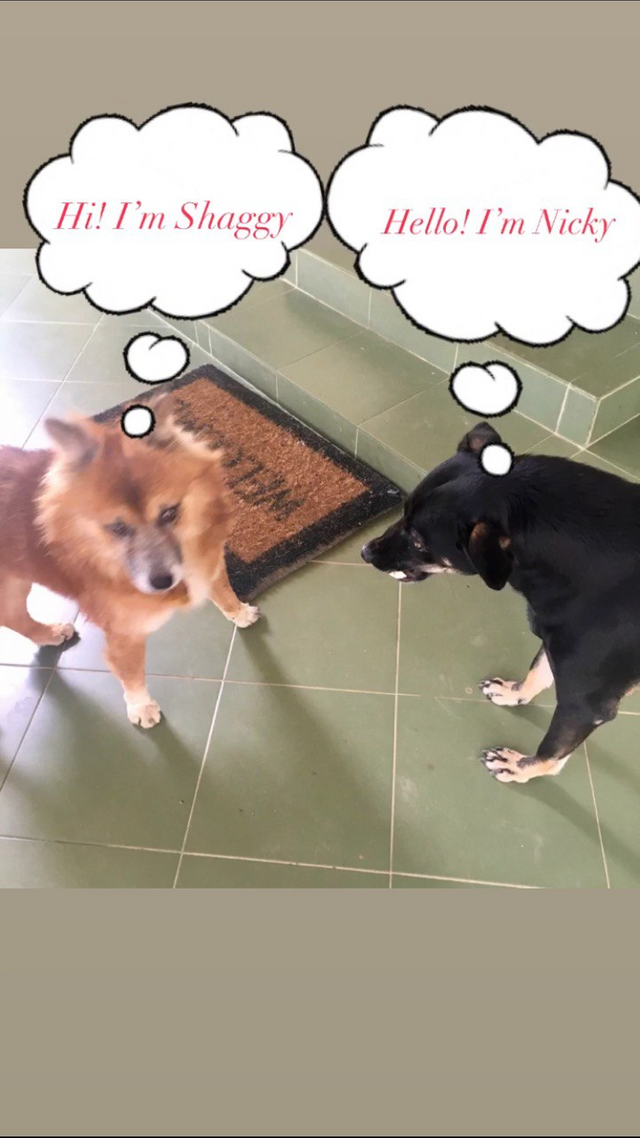 My two doggy friends accompanied me, So I didn't feel lonely at all.
In the evening we left home and headed to Koggalla to my parent's house. We picked mom and spent time at the beach until the sunset. The views were amazing. The Sea breeze made me a little sick but I spent a wonderful time at the beach.
Sadly I said goodbye to the beautiful nature and headed back to the busy city life. Indeed it's a home away from home, today was a great day spent with nature and family. I enjoyed every bit of it.
---
Thanks for reading... hope to see you with another diary post soon!
A big thank you to @steemcurator01 @steemcurator02 @booming accounts for the support and to all those who follow my blog